Re-engineering crowdsourcing for video production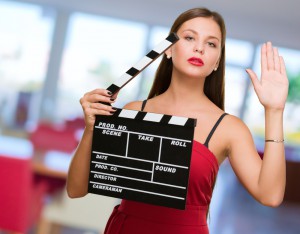 Video is quickly becoming a must-have marketing tool for businesses on the web. As individuals view more and more video content on their PC, tablet, smartphone and even their TV, businesses are scrambling to keep up. The Aberdeen Group reported earlier this year that 92 percent of larger US companies are including video in their content marketing efforts. While a recent survey of video production professionals at mostly smaller companies, by the Web Video Marketing Council, reported 85 percent of respondents expected the volume of video production to increase this year with 37 percent seeing it at least doubling.
Sourcing reliable video production that meets business quality standards has quickly become a significant and expensive issue that companies large and small are being forced to deal with.
Solving the video production dilemma isn't an easy task. Producing video is inherently a local and creative process performed by small groups of professionals with specialized skills and equipment. Video production is not by its nature a scalable process nor is it inexpensive. So how do you produce large numbers of videos in many locations at the same time, while still meeting brand guidelines and the creative brief?
What about crowdsourcing?
Crowdsourcing may be a viable option and is now accepted as a business norm for sourcing many other creative products. Many companies have used crowdsourcing to solve problems -- distributing tasks to a large number of people to benefit from collective intelligence. Companies such as Launchsite or 99 Designs have built very viable businesses from crowdsourcing. However, the process of crowdsourcing requires the management of large numbers of poor results in order to discover the few high quality results found within the crowd. In general crowdsourcing is effective for simple and easy to define tasks but higher value complex tasks become much more difficult and the quality of outcomes hard to predict. That doesn't work well when you're talking about something that can be as expensive as video production. Using crowdsourcing services for video production is better than trying to do it yourself but in the end it can be an exercise in cat herding.
A new era -- Crowdsource Workforce Management
Web services companies, digital agencies, corporations, and broadcast/web media companies need to change the way they think about video production. That's where Crowdsource Workforce Management (CWM) comes in.
CWM is an evolution of crowdsourcing where the crowd is highly screened and managed, and performs pre determined tasks within a project framework.  Crowdsourced Workforce Management can be defined as the re-organization of complex tasks into a series of defined and controlled groups of micro tasks which can be completed by a specialized crowd. This includes the standardization of tasks, the application of detailed requirements and outcome definitions, micro-level task tracking, pervasive quality control, and the organization of a task based workforce by skill level and expertise. In other words CWM is all about planning, control and reliability.
When applied to video production Crowdsourced Workforce Management provides the cost and creative advantages that crowdsourcing offers together with the ability to be local everywhere but without the inconsistency and massive variability that is the limiting factor of using a crowd. A video production process based on Crowdsourced Workforce Management offers scale, reach, quality control and reduced costs, plus standardization of outcomes. In other words this more evolved version of crowdsourcing provides the reliability that businesses demand as they scale up their use of video.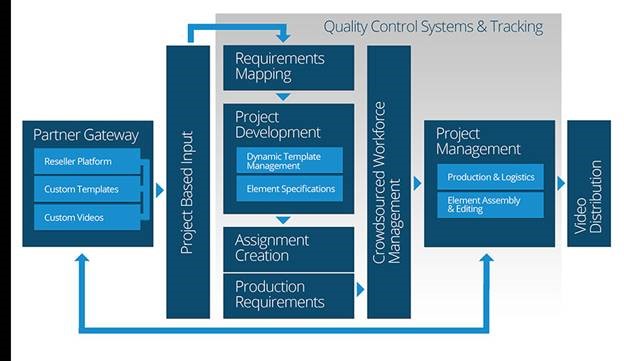 Image Credit: Aaron Amat/Shutterstock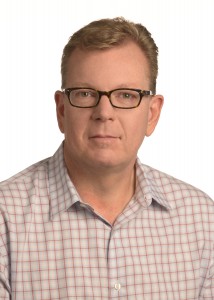 As the CEO and Founder of SoMedia Networks, George brings fifteen years of experience and a significant track record in developing technology based Internet businesses. From start-up to revenue stage, George has proven himself to be a veteran leader with vision, very strong organizational, communications, and financial skills. Prior to founding SoMedia, George started two Internet companies: One Person Health Sciences (now HealthPricer Interactive), an Internet-based health information and comparison shopping company and eCharge Corporation, an Internet payment systems company. George also spent ten years in the financial sector where he focused on the creation and development of new businesses and Venture Financing.