Hands on with YotaPhone: Great idea but some rough edges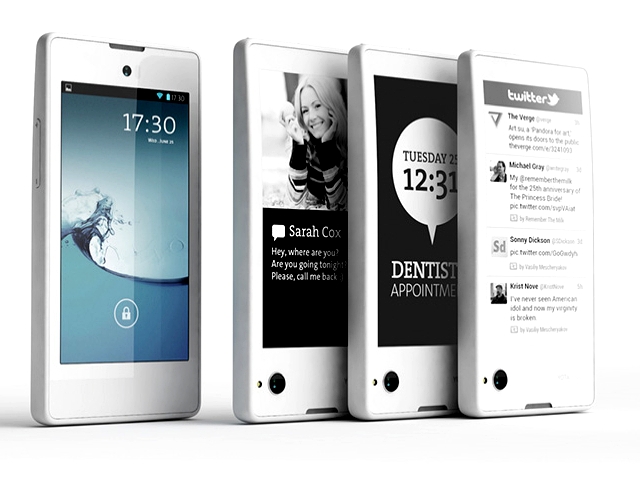 There's a new Android phone on the block called YotaPhone. It shows off a really innovative, really smart concept: It has two screens. On one side is what we will call an ordinary smartphone screen -- you know, full color, touch-sensitive. On the other side is an E-ink screen of the type usually found in eBook readers.
I was a big fan of this idea when I first heard about it, and I am still a big fan of the idea now that I've been playing with the YotaPhone for a while.
Tech specs and design
Let's deal with the elephant in the room and cover tech specs, design and value for money right off the bat. Clearly, plenty of effort has been put into the physical design. The handset is fatter at the bottom than at the top, and the SIM slot is combined with the on-off button in a rather neat way. The whole thing feels solid. And consider this -- the design has had to incorporate a color screen, E-ink screen and a battery, and manages to keep the handset at 9.9mm thick.
The full technical specifications are at the end of this article. When you take a look you will probably feel that £419 (it's not available in the US yet, only select European countries) is too high a price for this handset. I would agree -- but I am not writing a review here. This is an article about the concept of YotaPhone, and if I was scoring that it would get top marks.
Smart control
The usual Android controls have been abandoned in favor of gesture-based controls on both sides of the handset. They're pretty simple to get the hang of and most are based around a 'touch zone' beneath the screen where the Android buttons would normally be. On the color screen left and right sweeps move you around and get you to the home screen, a long press opens Google search, and a double tap opens the app switcher.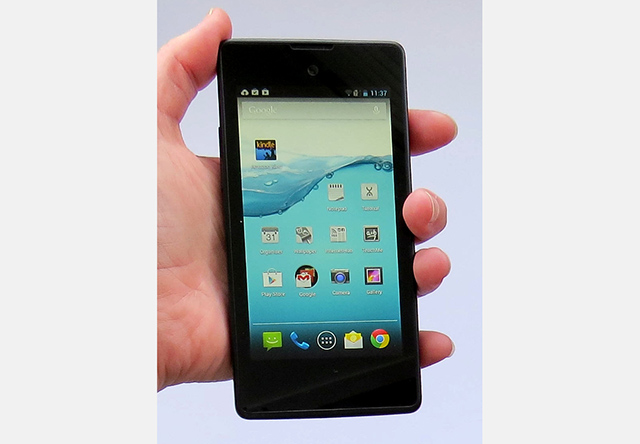 Controls are not universally available on the E-ink side, but some apps do have them. In the organizer, for example, there's a Put2Back icon that pushes the screen to the E-ink side. Once there, you can sweep beneath the screen to see forward and previous events.
With any view on the color screen a two fingered sweep all the way down the display puts the content on to the E-ink side. If you want to hide that content a double tap on the E-ink side toggles between it and the wallpaper.
E-ink consumes minimal energy when it is changing and no energy at all when it is displaying information. So it is a great way to see stuff and yet save power. For example, a map showing the venue you need to get to, your day's diary, or a shopping list.
Working together
There are also some very neat features that take advantage of the E-ink screen. Here's one: Select the camera on the color side, hold the phone up to frame your shot, and the E-ink side displays a notification exhorting people to smile.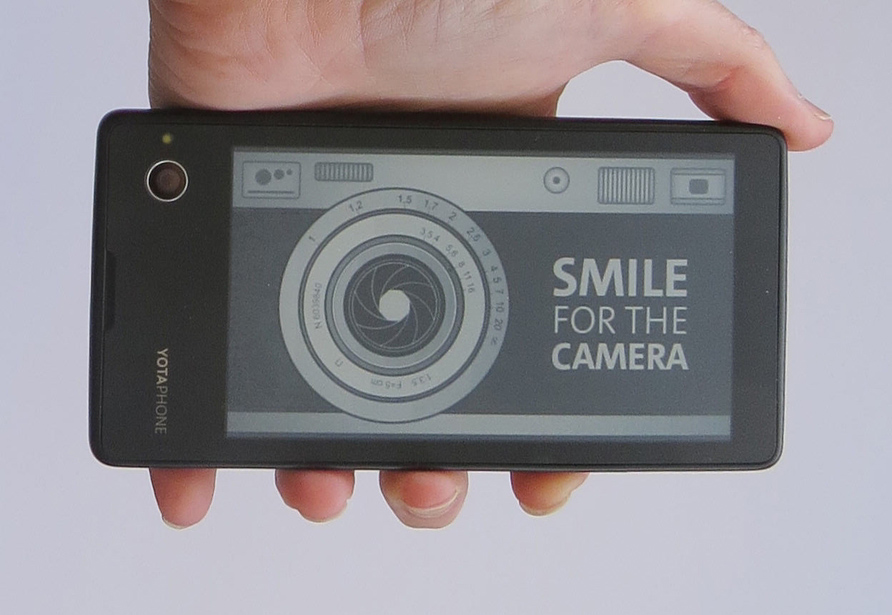 In fact the more I used the YotaPhone the less I thought of it as a handset with a front (color) and a back (E-ink) screen, and the more I thought of it as a device with two potentially equally useful screens.
Rough edges
The bosses at YotaPhone have been quite clear in stating that this first handset is a sort of public beta. The high handset price has been justified because of higher than usual materials costs, and the company is on record as saying it is not taking a profit from this first device. Instead, it is ploughing everything it has learned into the development of a second YotaPhone, which should be out later this year.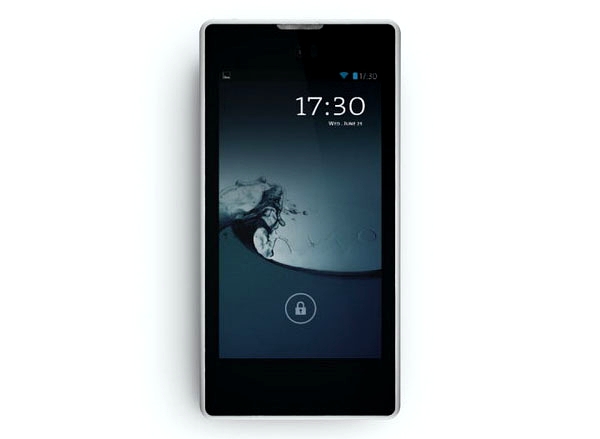 There's no getting away from the rough edges. The E-ink screen is relatively low resolution and its quality is not as high as you'd get from a dedicated e-reader. There's some burn-in of old images on the screen and everything looks a bit blurred. Control is tricky too. For all these reasons I found reading eBooks -- arguably a key potential use -- unsatisfactory. There needs to be full Kindle app support with a level of control that matches the Kindle devices.
I'd like to see more apps making better use of the E-ink screen -- and my wish might be granted, as the YotaPhone SDK has been opened up to third-party developers. If YotaPhone really takes off, developers ought to come up with a whole range of interesting possibilities for the dual-screen arrangement.
Hooray for innovation!
It's great to see innovation in mobile phones extend beyond software gizmos, fancy camera features and neat chassis design. Okay, yes, things like that do differentiate one handset from the next, and they can be compelling. But YotaPhone offers what is potentially a complete paradigm shift in terms of how we use our handsets. Version one might not be a very compelling product from a value for money or functionality perspective, but I am pretty excited about what version two might bring.
YotaPhone specifications
| | |
| --- | --- |
| Network | 4G |
| Processor | 1.7GHz dual-core |
| Ram | 2GB |
| Memory | 32GB |
| Memory expansion | None |
| Display | 4.3in 1280 x 720 front display, 4.3in 640 x 360 E-Ink rear display |
| Main camera | 13 megapixel |
| Front camera | 1 megapixel |
| NFC | Yes |
| Wi-Fi | Yes |
| GPS | Yes |
| FM radio | Yes |
| Battery | 1,800mAh |
| Size | 67 x 9.99 x 133.6mm (WxDxH) |
| Weight | 146g |
| OS | Android 4.2.2 |
Published under license from ITProPortal.com, a Net Communities Ltd Publication. All rights reserved.