Best Windows 8 apps this week

Eighty-seventh in a series. Welcome to this week's selection of the best applications for Windows 8.
Windows Store saw some excellent releases this week, including a Sudoku application by Microsoft, the photo studio app PicsArt, which made app of the week, the beautifully designed North Face, and Bee Leader, Mega Run and RED. applications and games.
As always, if I missed an app or game that has been released this week that you believe is particularly good, let me know in the comments below or notify me via email instead.
Here is this week's selection of apps and games.
Red Stripe Deals
Six apps and games are discounted by at least 50 percent each week. The following applications are available at a discount this week.
Windows App of the Week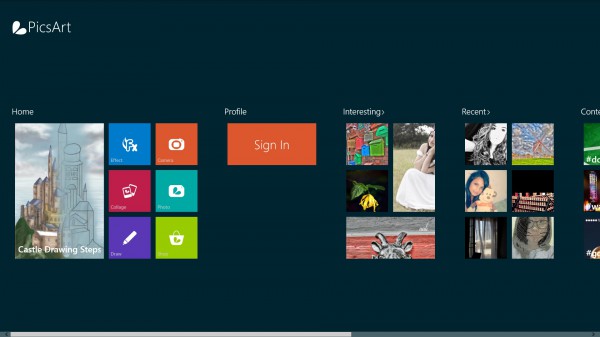 This is a port of the popular mobile photo-editing application which makes available several tools after installation.
You can use the photo editor to manipulate photos or add effects to them, the collage maker to create collages on any background, and a drawing tool that allows you to draw on a photo or a blank background.
What makes the app stand out is its social features. It displays works of other users which you can open for inspiration, or like and comment on if you create an account.
The editor offers an impressive range of functionality. While it is not comparable to full-price products such as Adobe Photoshop, it is good enough for basic image editing tasks.
Other apps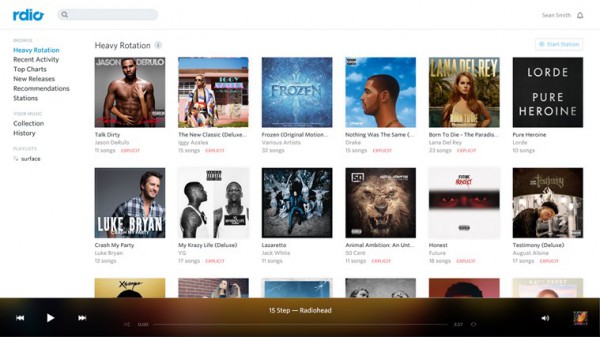 The official application of the music streaming service Rdio for Windows 8. Customers can sign-in right away to access the service on their Windows 8 powered device.
The app makes available the full music catalog -- more than 20 million tracks according to the company -- radio stations that you can create and more.
As far as Windows 8 features are concerned, it supports live tiles, the pinning of albums to the start screen and background audio playback.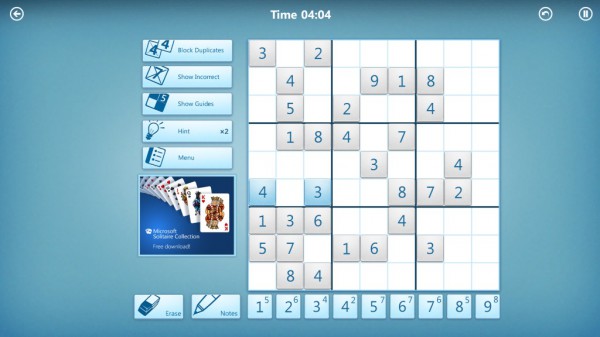 Microsoft Sudoku brings the popular logic game to Windows 8. It features five difficulty levels ranging from very easy to expert as well as daily challenges that introduce variants of the game that you may find interesting.
The game supports keyboard, touch and stylus input, and various features such as a hint system, options to show incorrect entries or to block duplicates from being added to the game board.
The daily challenges introduce two additional variants to the game. First symbols instead of numbers, and second different block layouts instead of the squared layout that the original game makes use of.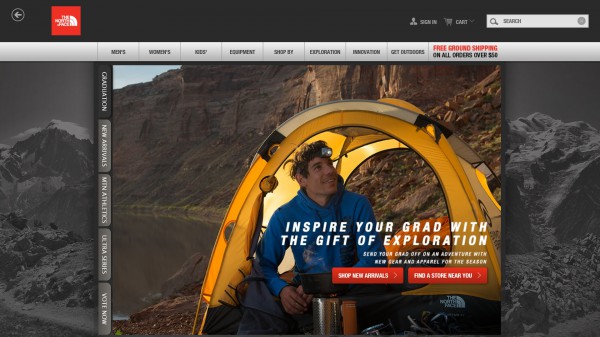 A beautifully designed application that brings all North Face stores to Windows 8. The app is first and foremost a shopping application.
You can browse the men's, women's or kids' store, check out equipment such as backpacks or technical packs, or browse by activity among other things.
RED. ($2.99, free trial available)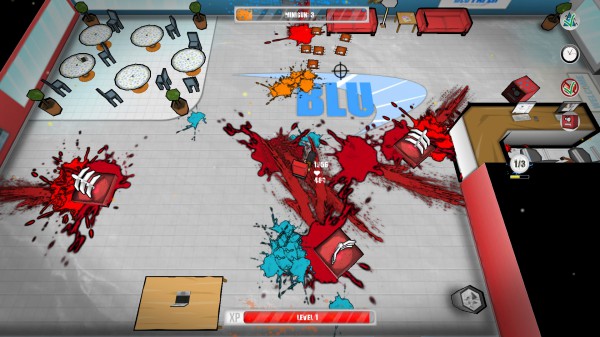 RED. is a shoot em' up arcade game in which you fight in arenas, a street corner or office, against hordes of geometric-shaped enemies.
You can select a desired attribute and skill before each level which will aid you in beating wave after wave. This ranges from grenades that you can throw to warping time or being faster in that level.
You can build experience while you play and with each wave, enemies become stronger as well.
Mega Run ($1.99, free trial available)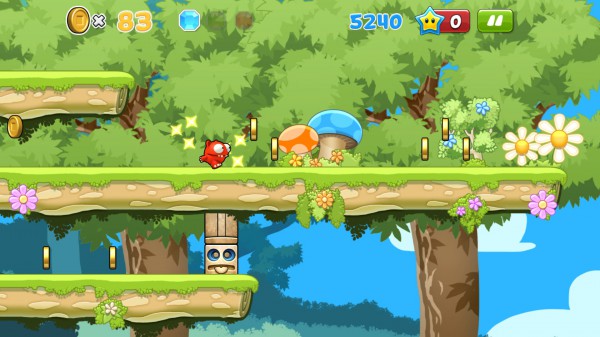 Mega Run looks like any other "run for as long as you can" type of game. On second glance however, you will notice that it has more to offer than that.
Your only interaction with the game during levels is to tap on the screen to jump. You can tap longer for higher jumps, and perform double-jumps as well.
What makes this side-scrolling game interesting is the variety in level design that it ships with. Not only does it offer different paths that you can take to reach the level exit, it also features power ups for you to pick up to become stronger or even invincible.
Add to that enemies that you can jump on or avoid, and you got a fun game that works well both on touch devices and mouse and keyboard devices.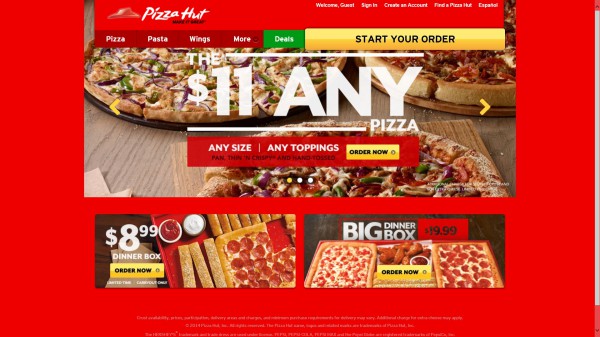 The official Pizza Hut application for Windows 8. Browse the menu, check out daily specials and deals, and start your order with just a few taps right from within the application.
The app features a store finder, and if you already have an account, sign in for even more convenience. Note that the app only supports orders from the United States at the time of writing.
My Little Pony - Friendship is Magic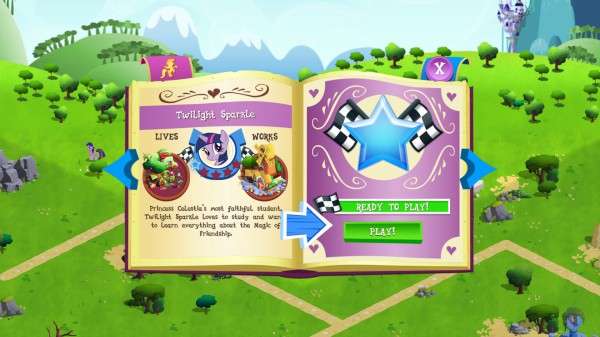 You need to rebuild Ponyville after the return of Nightmare Moon. To do so, you need to restore the town and gather Elements of Harmony with the help of popular ponies such as Rainbow Dash, Fluttershy or Applejack.
The building part of the game uses elements from similar games. You need to purchase items and buildings such as a windmill using in-game currency, and can speed up the creation by spending premium currency.
The second part of the game involves little games that you can play, for instance a flying game in which you need to collect white clouds and coins, and avoid dark clouds and other obstacles.
Bee Leader ($1.99, free trial available)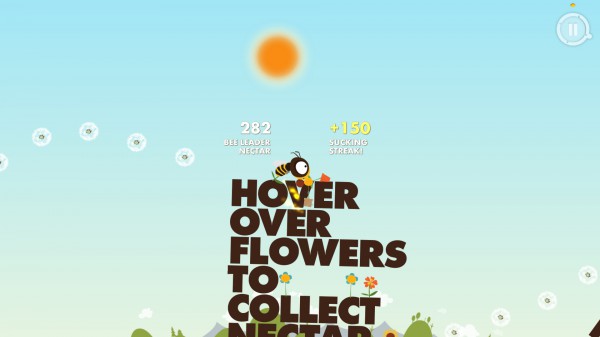 The game is best played on a touch-device but can be played with the mouse as well. Your task in the game is to collect as much nectar as possible before the sun sets.
You can pick up bee buddies along the way to improve the nectar harvesting rate, and other extras that make life better, but also need to avoid dark clouds and other obstacles along the way.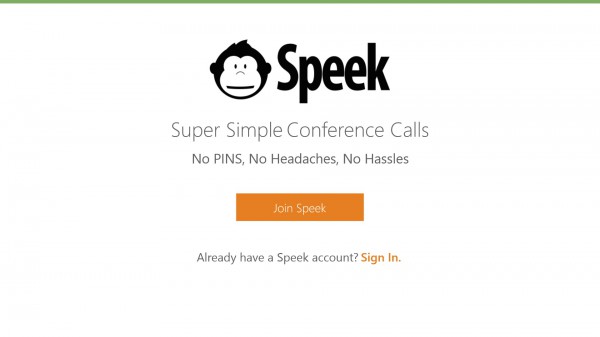 Speek is a free conference call service that is now available as an application for Windows 8.
You can sign in to your account or create a new one. The main appeal of Speek is its simplicity when it comes to conference calls as it does so without the need for pins or scheduling.
The app allows you to make one-click calls, displays who has joined a call so that you are always in the know about that and who is talking.