EFF releases 'behind the scenes' footage of NSA flyover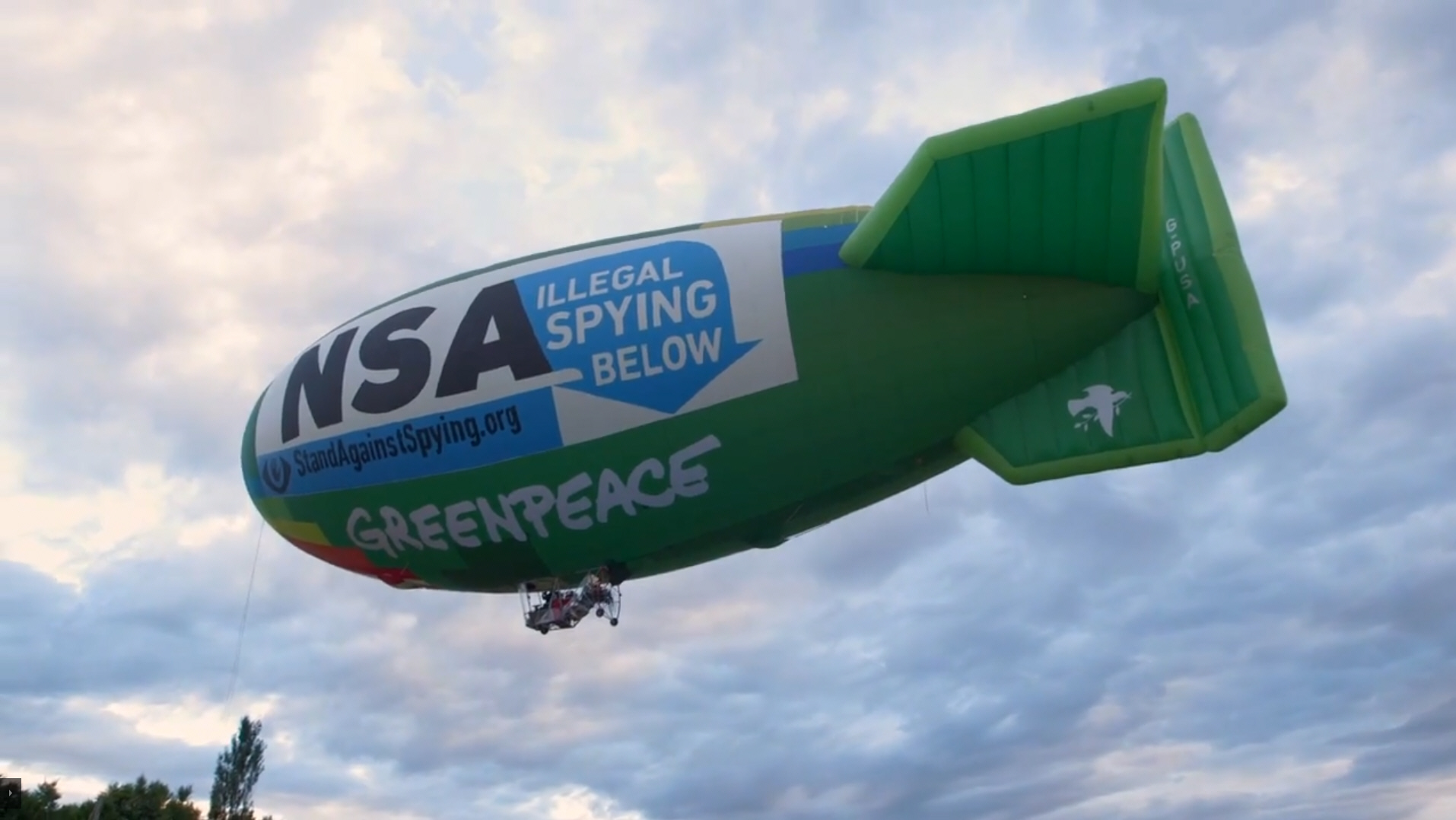 At dawn on June 27th Greenpeace and the Tenth Amendment Center launched an airship to fly above the NSA data center in Utah. The message on the sides was not subtle -- "Illegal spying below", with an arrow pointing down. It was meant as an alert to action for citizens, and the stunt did have an effect.
Now the Electronic Frontier Foundation (EFF) has released behind the scenes footage of the event, filmed by documentary director Brian Knappenberger, who recently released "The Internet's Own Boy", a story of Aaron Swartz.
"While it is only one of several data centers, for many people the Bluffdale facility has become a symbol [of] out-of-control, unconstitutional, dragnet surveillance, as well as a threat to the environment," Knappenberger says. "I thought it was important to document this audacious attempt to raise awareness of this secretive facility and pressure Congress to rein in the NSA".
The EFF claims that the incident prompted thousands of calls from citizens to members of congress. Meanwhile, more than 30 articles were written about the event and were shared, via social media, 51,000 times, all within 72 hours of the flyover.
As for the documentary, the EFF states "Viewers are encouraged to use StandAgainstSpying.org, a site supported by more than 22 organizations, to review their elected representatives' record on surveillance and to send tweets to members of Congress to support meaningful surveillance reform".
You can watch the seven minute video below, which the foundation has shared under a Creative Commons Attribution 4.0 license.