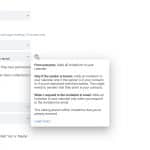 Spam in your calendar? It's not something that most of us think about -- the word brings to mind email and phone calls and even just old-fashioned snail mail. But your online calendar is also a very real target and it may be growing worse. 
It's actually fairly ingenious; a spammer sends an invite to an event and, even if the email invitation goes to your spam folder, the event still goes to your Google Calendar. When you click on the event in your calendar it contains a malicious link. Even if you click 'decline' it can still take you to possible NSFW content, or worse. Plus, declining will simply cross out the appointment and leave the reminder behind.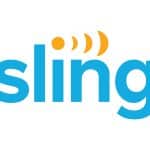 Online live TV is here to stay, but like its ancestors cable and satellite, it has occasional problems. Nothing is perfect, so you'll always have a hiccup here and there. This may be one of the stranger problems I've encountered though.
Sling, one of the leaders in this new online TV market, is currently roughly half down. No, that doesn't mean a portion of subscribers lost service, it's a bit more odd than that.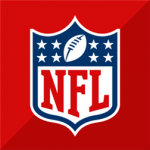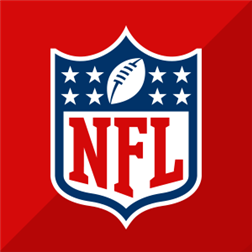 We found out a while back that the NFL will not be renewing its DirecTV Sunday Ticket deal, after a years-long run. The top-viewed sports league has decided to move on and no longer require its viewers to get a satellite dish installed just to watch their favorite team in action. Instead, the NFL is moving on to something that it hopes will attract an even broader viewership. 
For a while, it seemed that Apple TV+ was the lead streaming candidate, but a new survey indicates that is no longer the case. According to The Streamable, Apple TV+ actually trails its major competitors in terms of viewer choice.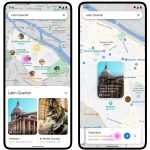 In the years since Google Maps arrived on the scene, millions of people have come to rely on it. Yes, there have been a few less-than-successful results, nothing is without fault, but for the most part, it has guided travelers to their destinations with few problems. 
The company has also continued to keep up with the times, adding new features and updating directions based on the many constant changes to roads and conditions. It doesn't always get it right -- for instance, at the time of writing this story, the route for driving from Sarisota, Florida to Sanibel Island, Florida still shows as open.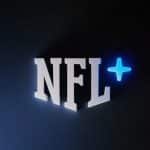 It's no secret that the NFL's contract for Sunday Ticket with DirecTV expires after the upcoming NFL season, the 2022-23 one. That's good news for pretty much anyone who doesn't or who can't get the satellite service. 
While rumors abound of who will get the new Sunday Ticket deal -- Apple TV+ has long been rumored to be the front runner -- the real preferred favorite of the people out there has been to make it available through all services, like any channel -- sign a contract with the normal restrictions (blackouts, etc.)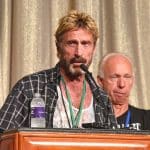 John McAfee was a British-American software engineer who founded one of the most prominent anti-virus companies in the world. The self-titled McAfee Associates, Inc. released its first anti-virus program in 1987, under the simple name 'VirusScan.' Before that, McAfee had previously worked for such notables as NASA, Xerox and Lockheed. 
Of course, he became much more notable in his later life, with two failed runs for the Libertarian Party's presidential nomination in 2016 and 2020, and began his road to trouble by announcing in 2019 that he believed taxes were illegal and stated that he hadn't filed a tax return since 2010.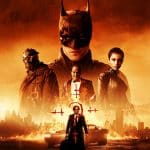 Over the past couple of years, we've grown used to movies going straight to streaming. It was necessary during the height of the pandemic because theaters were closed and there were films already produced and ready to go. With the exception of James Bond: No Time to Die, which stubbornly pushed back its release date, not once, but twice. 
Theaters are now open, and late in 2021, Spider-Man: No Way Home, broke box office records worldwide. Now, HBO Max has secured a deal to begin streaming another recent theater success, The Batman, from today. The movie raked in $751.1 million worldwide as of the most recent count.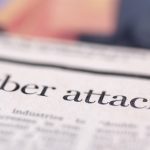 Cyberattacks are something every organization fears. Perhaps those who should be most concerned, and which should scare us most, are the ones that control vital infrastructure -- nuclear power plants (recall Stuxnet in Iran?), banks, telephone carriers, healthcare and power grids. 
Today, security firm Trellix releases its latest report on the current state of affairs in the industry and, as expected, the news isn't all rainbows and unicorns.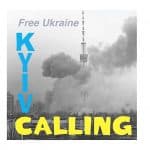 For the past month, I have been updating a story on the Russia-Ukraine war from a tech perspective, covering the many online entities being blocked by Russia and the ways groups like Anonymous have been feverishly working to cause Putin, his government, and the Russian military as many headaches as it can. I've even looked at the ways that have sprung up to track things like weapons and Oligarch private jets. Those updates are officially over now, as the number passed twenty, and the page became too much to reasonably expect a person to scroll.
The end of the daily updates does not, unfortunately, mean an end to war and the deaths and displacements it is causing. So, we'll continue to bring you the important news as it happens.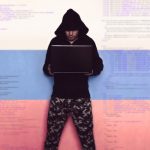 In the days since Russia invaded Ukraine, to nobody's surprise, there's been almost non-stop news. A surprising amount of it has centered around tech. Anonymous made an appearance early-on, even before a single sanction had been instituted. 
We are keeping track of all the tech news from the conflict, or trying our best, with updates at least once a day from multiple sources. You can follow it all here.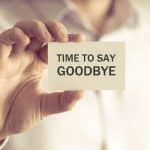 In the span of the last 13 days, we have seen a steady, but ever-increasing flow of major companies exiting the Russian market. Big names who have announced they will be pausing business in Russia include Microsoft, Google, and Apple, as well as non-tech entities such GM, Ford, McDonald's, Starbucks and VW. That's just scratching the surface.
Today will be another big jolt to the country's economy. Or, at the very least, the people's lifestyle, as WarnerMedia is now exiting Russia.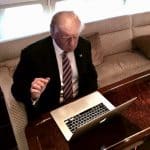 When Donald Trump launched his new social network, Truth Social, in an effort to mitigate his lifetime ban by Twitter and Facebook, everyone was curious what would come of it. It launched on February 21 of this year with something of a less than stellar debut.
Early on, people were able to get on, but the servers quickly bogged down, and it began forming a waiting list. Like many of those trying to get in, I fell in that waiting list. As a writer, I have a vested interest in new tech of any kind. After all, we can't talk about things to readers without first-hand experience.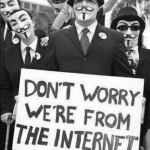 A few days ago, Russia launched a full-scale invasion of the sovereign nation of Ukraine. Likely most of you have seen at least some of the endless coverage that currently blankets the airwaves. But TV is only giving you part of the story; you can learn a lot more by nosing around online. For the past several days I have kept a running update of what hacktivist collective Anonymous has been up to. The group has been busy and they have made the Russian government even busier, hacking their various state-run 'news' services, such as RT (Russia Today). You can look back at the original post and the multiple updates that were added to it on a daily basis.
Now it's time to start again and unlike the original story, this time we are letting you know there will be updates that you'll want to check back in on. We will post them as they happen, which could be once or more in a day. We will begin with what is happening today, March 2.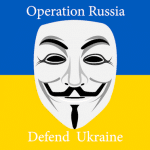 While the US and other NATO nations continue to plan and implement sanctions and possible other means of making Vladimir Putin and his Oligarchs feel some pain over what they are currently doing, Hacktivist group Anonymous has already made its choices and has quickly started implementing its own set of consequences upon those responsible for alleged war crimes.
As of Saturday morning, the group had taken down websites of the Kremlin, the Russian Department of Defense and Russian DUMA (the lower house of the federal assembly). The sites were taken down rather quickly once Anonymous targeted them but periodically popped back to life, only to have that life snuffed backed out again by renewed efforts.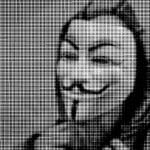 As you know, Russia has begun an invasion of its neighboring country of Ukraine. It was long expected, despite the denials that continued to pour out of Russian president, Vladimir Putin. All of the planning was picked up by intelligence gatherers, the images of massing troops by both satellites and naked eye cameras. Helen Keller would have known this was coming. 
US President Joe Biden has met with cyber security advisors to see what can be offered in the way of cyber-attacks to go along with sanctions being imposed on Putin and his circle. None can be done without having an effect on citizens, but hopefully those issues can be minimized. 
Alan's Bio
Alan is an avid fan of all things technology, including Microsoft, Android, Google, and more. When not writing about or using gadgets and software, he can be found on the trails hiking or mountain biking. alanbuckingham on twitter