Opera Mini will see some Microsoft feature phones through their death throes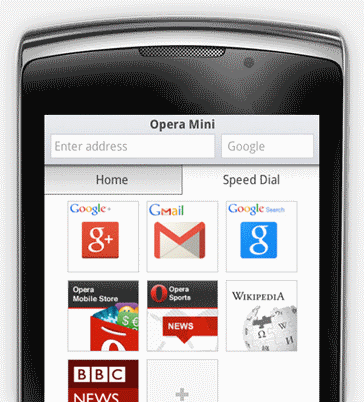 Asha and Series 40 "feature" phones (read cheap, crappy phones) may be taking their last breath -- Microsoft plans to kill them off by the end of 2015 -- but it's never too late to try spicing things up by changing the default browser, eh? This is precisely what's happening with the ill-fated handsets, along with the Series 30+ range, as Opera Mini replaces the current Xpress Browser. Despite the seemingly short-lived nature of the deal, Opera Software is upbeat about the arrangement as, undoubtedly, will any poor blighter suffering with one of these handsets.
What is there to look forward to in the browser switch? Like other versions of Opera Mini, the version replacing Xpress Browser benefits from built-in compression that reduces data usage and helps to speed up web browsing. The deal will come as something of a surprise to many, and it has come rather out of the blue. Starting in October, Asha, Series 30+ and Series 40 handset owners will start to see notifications inviting them to upgrade, and newly produced handsets will come with the browser pre-installed.
Feature phones have gained something of a following in certain markets, and with people for whom "affordability" is a key factor in phone choice. No details of the finances involved in the deal have been revealed, but Opera Software is sure to benefit from the new arrangement, and has its eyes set on the future. Rich Bernardo, head of the slightly negatively named legacy business department of the Phones division said, "the agreement with Opera will enable us to provide continuity of service as we transition from Xpress Browser to Opera Mini".
Opera Software also sees this as a huge chance to expand its user base, not just in the immediate future, but further down the line. Company CEO Lars Boilesen said: "This is a great opportunity to spread the benefits of Opera Mini to millions more consumers in our core markets. There are still massive numbers of people who have not moved to smartphones, but Opera Mini can provide them with an amazing browsing experience right now". The hope will be that as these feature phones are phased out and users transition to full-fledged smartphones, users will stick with Opera Mini as their browser of choice.