Best Windows 8 apps this week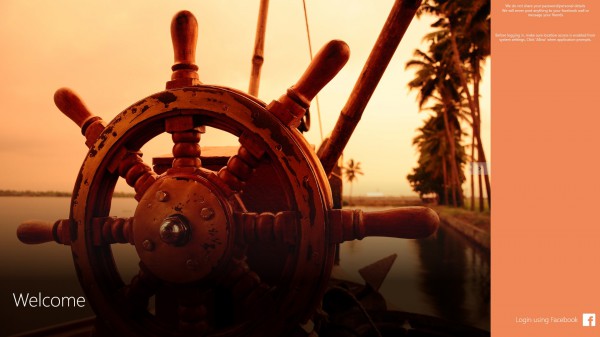 Ninety-sixth in a series.  Welcome to this week's installment of the best new apps and games for Microsoft's Windows 8.x operating system.
Microsoft  removed 1500 apps from the store this week that did not meet quality guidelines and resulted in a bad user experience as a consequence. Users who purchased these apps are eligible for a refund according to Microsoft's announcement.
As far as apps are concerned, this week saw the release of a good selection of new games and applications. Among them NFL Now, one of the few official apps that lets users from all over the world stream videos, and the great looking Text-O-Matic app which provides you with the means to add text and other contents to photos.
As always, if I missed an app or game that has been released this week that you believe is particularly good, let me know in the comments below or notify me via email instead.
Here is this week's selection of apps and games.
Red Stripe Deals
Up to six apps and games are discounted by 50 percent or more each week. This is this week's selection:
Best Windows app of the week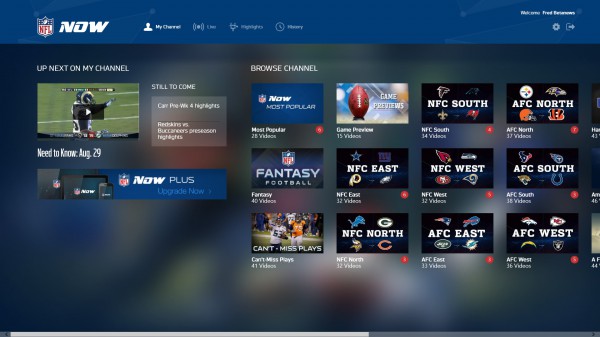 NFL Now is an official application that is offering free limited contents to users from all over the world and what is called NFL  Now Plus, a subscription to access additional content limited to subscribers.
Before you start watching videos you can pick your favorite team or link a fantasy football team as well. The app uses the information to provide you with contents of interest.
Several hundred videos are currently available for free including game previews, can't miss plays or division specific videos.
Other apps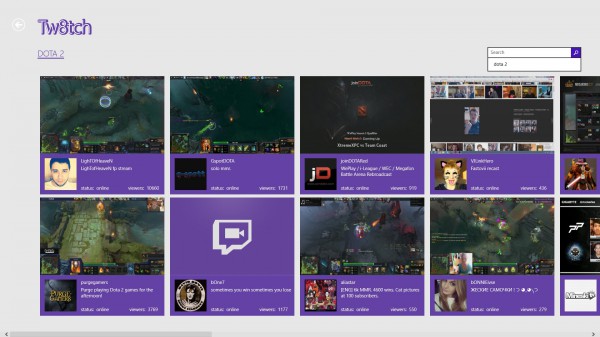 A third-party Twitch client for Windows 8. You can use it to find streams of interest or browse streams of popular games such as Dota 2 or League of Legends.
The client displays the streams right in its interface with options to change the quality of the stream at any time or watch it in full screen.
Information about streamers are displayed by the app as well, and you can follow users or share streams of interest easily directly from within the app.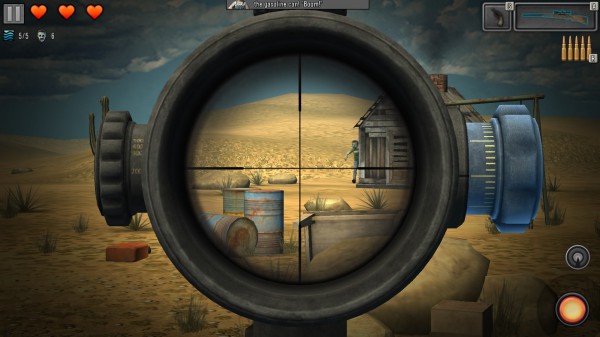 This is a sniping game in which you try to survive by shooting onrushing zombie hordes before they reach your position.
The game supports touch and mouse/keyboard controls. It also features zooming in and out, and changing the sensitivity of controls.
It features a campaign and individual missions that you can play through.
You earn star, experience and money while playing the game and can upgrade skills and buy new weapons as well.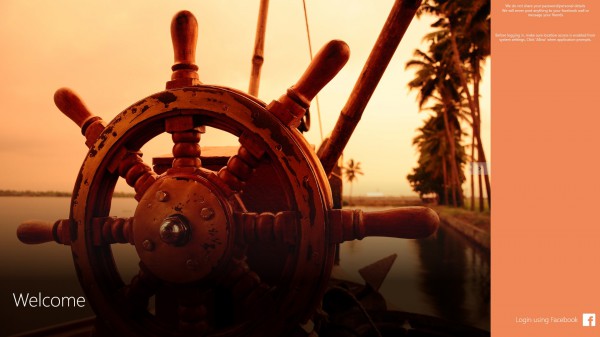 Tinder for Windows is an unofficial client for the matchmaking service Tinder.
You need to sign up or in using a Facebook account and are presented with snapshots of potential matches afterwards.
All you can do at this point is to select yay or nay. Messaging options become only available if both select the yes option.
One interesting feature of the app is that you can set your location manually.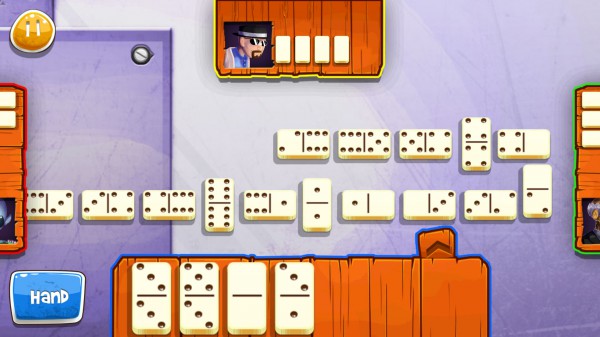 Play a classic game of Domino against up to three computer controlled opponents or against up to three friends in local network mode.
The game supports three difficulty levels and several opponents that you can play against.
Text-O-Matic ($4.99, free trial available)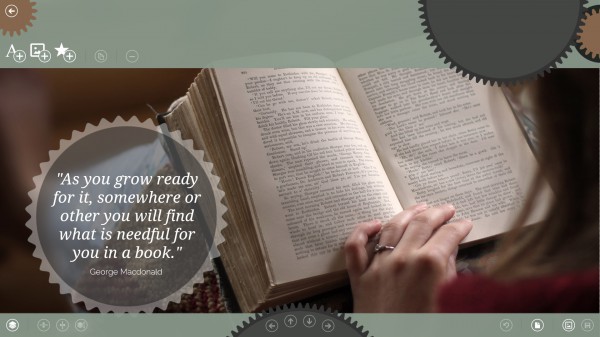 Text-O-Matic enables you to add text and artwork to photos and images on the device.
The app ships with 150 different typefaces and supports all fonts installed on the PC as well. In addition to that, it is offering 130 clip art symbols and 17 image effects on top of that.
Text-O-Matic supports touch and mouse controls. Once you have opened a photo in the app, you can use the available tools to add text and artwork to it, or apply one of the available effects.
Images can be shared directly and backed up on OneDrive to make them available on all devices.
Infinity Runner HD ($11.99, free trial available)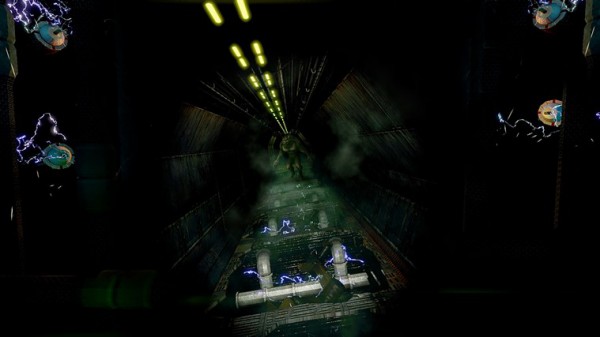 This is not just another endless running type of game. While you do run in it, its presentation is what sets it apart from other games of its genre.
You control your character with the mouse and keyboard, or by touch.
If you use the mouse, you use the left mouse button to jump and the right to slide, and a look to the left or right to pass corners.
You will also encounter guards in the game which you have to defeat by pressing a combination of buttons before the time runs out.
As far as the story goes, you are a prisoner trying to escape the ship that held you captive.
The game itself plays in a first-person perspective which is a stark contrast to most running games which use the third-person perspective instead.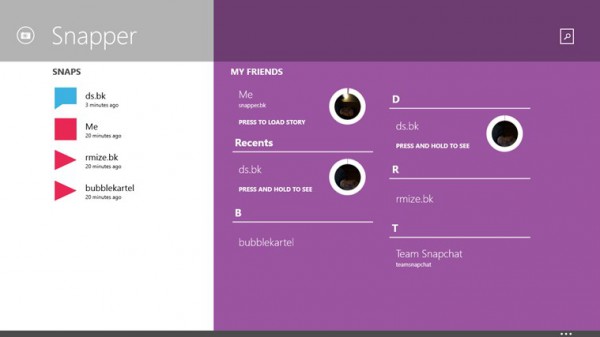 Snapper is the first full-featured Snapchat client for Windows 8.1 according to the author.
After you have signed in to an account, you can use it to send image and video snaps, and to review snaps that were sent to you by contacts.
Videos and pictures can be saved on the device, and various effects are available that you can apply to images before you sent them to others.
The app features chat and stories, and enables you to manage your Snapchat privacy settings.
Good looking apps that were not reviewed
Some games and apps are not available as free trial versions. The following selection of games looks great but could not be tested because of this.
Emergency is a popular IPAD game in which you command fire brigades and rescue teams.
Muffin Knight is a great looking platform game.