eBay and PayPal to split into separate businesses in 2015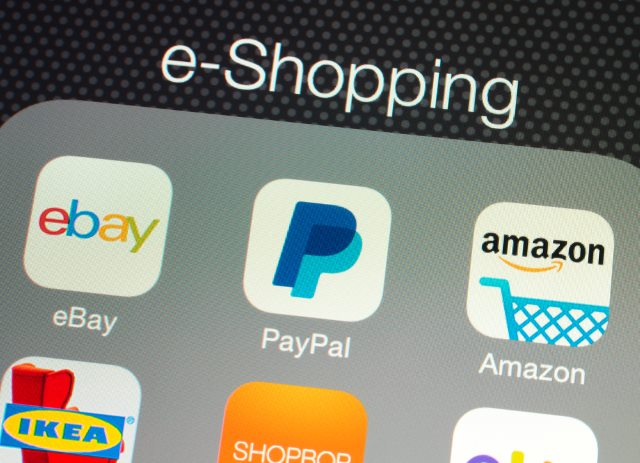 A giant of the modern web is to be cleft in twain. eBay Inc is set to split its online payment service PayPal into a separate, independent, publicly traded company; eBay and PayPal will be divided into two in the second half of 2015.
By keeping the auction and payment services at arm's length from each other, eBay will be hoping to breathe new life into the beleaguered selling site. The move comes after a review of the company's structure and growth strategies by the board of directors, and is described as providing "shareholders with more targeted investment opportunities".
It's around 12 years since PayPal was snapped up by eBay, but it has been decided that it makes more sense for each arm of the business to concentrate on its own field. eBay Inc President and CEO John Donahoe said that the two businesses "will be sharper and stronger, and more focused and competitive as leading, standalone companies in their respective markets".
Although no mention has been made of possible future ventures for either eBay or PayPal, splitting in this way will give the two the opportunity to branch out in slightly different directions. "As independent companies, eBay and PayPal will enjoy added flexibility to pursue new market and partnership opportunities. And we are confident following a thorough assessment of the relationships between eBay and PayPal that operating agreements can maintain synergies going forward. Our board and management team believe that putting eBay and PayPal on independent paths in 2015 is best for each business and will create additional value for our shareholders," said Donahoe.
The move will be welcomed by investors who are keen to see money put to particular uses. Splitting into eBay and PayPal is something that has been talked about for some time, with fuel having been added to the fire when activist Carl Icahn called for the breakup many months ago. But eBay insists that the decision has nothing to do with Ichan's demands. When the split takes place, Dan Schulman from American Express will become PayPal's new CEO.
Photo credit: Chukcha / Shutterstock