Best Windows 8 apps this week (Halloween Edition)

One-hundred and five in a series. Welcome to this week's overview of the best apps and games released for Windows 8 in the last seven days.
If you have browsed the new app and games listing this week you may have stumbled upon several irregularities again.
A developer named Apple for instance has released the "game" "Download Starcraft 2 Here" to the store. The app consists of a single download button that redirects to Softonic and the Blizzard Downloader.
Other developers have uploaded similar fakes for games and programs such as Shadow of Mordor, Fallout 3 or the popular WSUS Offline Update program to the store.
Here is this week's selection of apps and games. You find a list of apps and games for Halloween at the end.
As always, if I missed an app or game that has been released this week that you believe is particularly good, let me know in the comments below or notify me via email instead.
Red Stripe Deals
This week's selection of apps and games that have been discounted by at least 50 percent.
Best app of the week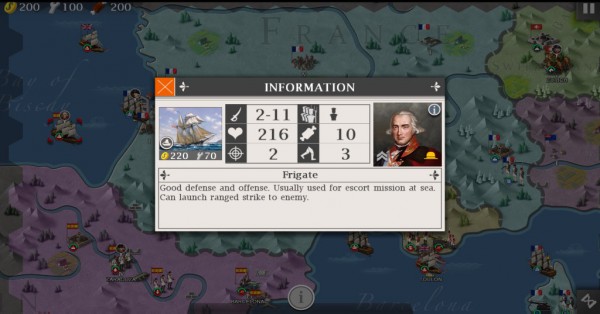 The fourth title in the European War series plays in the Napoleonic Age.
It features a grand campaign as well as conquest game modes in which you take over the role of one of the major European powers.
Missions put you in control as well but they tend to concentrate on a single event during a ware, a siege of a city or a major battle.
As commander in chief you recruit and control troops, construct fortifications and supply buildings, and handle other affairs such as the repair of settlements.
The game features more than 130 different unit types, 200 historic generals, almost 50 general skills and a tech tree system.
While it is not as complex as a game of the Total Wars or the Europa Universalis series , it is definitely more complex than your typical tablet-based strategy game.
Other apps
Rescue -- Heroes in Action ($3.49, free trial available)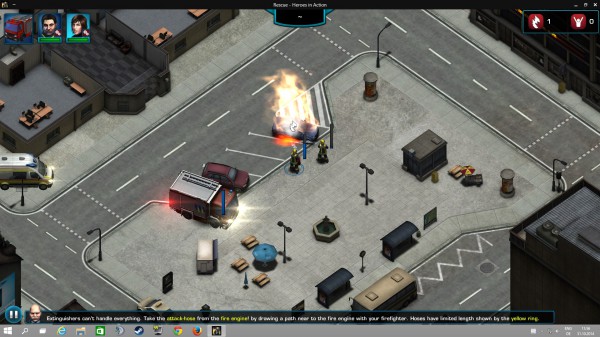 Rescue -- Heroes in Action is a simulation game in which you control the actions of a group of firefighters.
Each mission that you undertake consists of certain tasks that you need to complete.
This can be something simple such as extinguishing smaller fires in the city but also major incidents such as gas explosions or oil refinery fires.
Upgrades can be purchased after missions, for instance bigger water tanks or improved suits.
The game itself plays either with mouse and keyboard or with touch-gestures.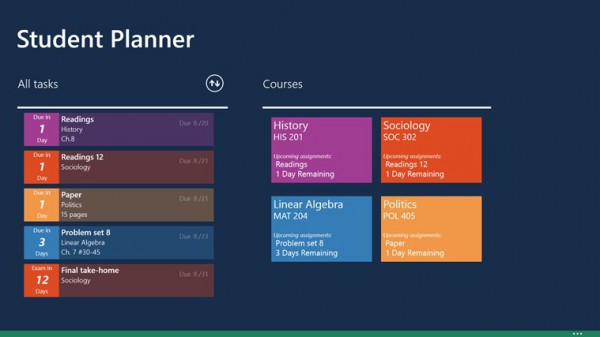 Microsoft's Student Planner, a Microsoft Garage project, enables students to add courses and tasks to the app.
New courses can be added with a swipe or with a right-click and the selection of the option in the menu that opens up.
Once a course has been added assignments and exams can be added to it.
The app uses other Microsoft apps, OneNote for note taking and OneDrive for documents and files, which can be accessed directly from it.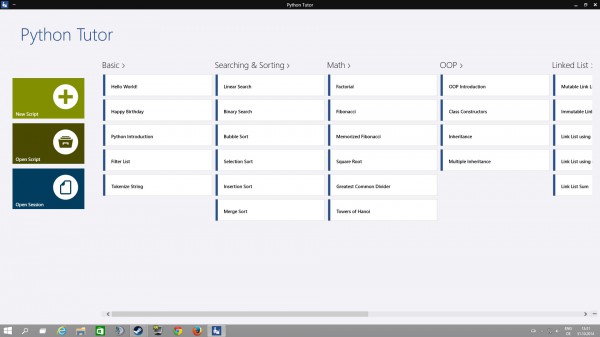 Python Tutor is a free educational application that teaches the Python programming language.
What's most interesting about it is that code will be executed by it line by line with each line explained in the program so that you know what it does and why it is there.
It features an embedded python shell as well which you can use to write and test scripts.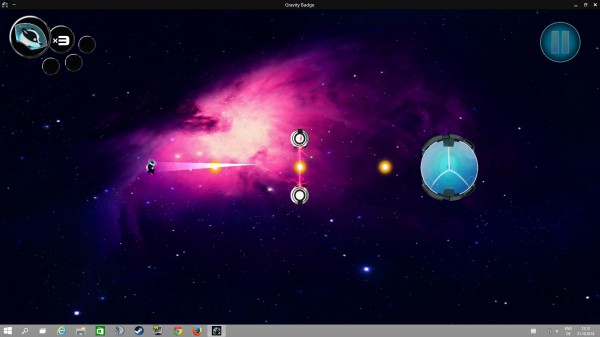 Gravity Badgers is an interesting physics based puzzle game set in space. Your task in the game is to shoot a young badger in a space suit  into the level exit and to collect all points along the way.
Physics comes into play in several ways. First by shooting the badger but then also by making use of planets and asteroids that may impact the course significantly.
The game features over 140 different levels, five boss levels and different characters to play with.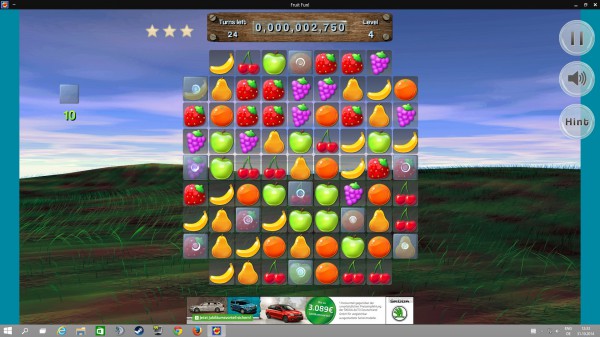 A match-3 type of game which resembles Candy Crush in many aspects.
It offers four different game modes, from the mission based campaign to time-based modes and a relaxing mode without any pressure.
Missions range from reaching a score over removing a certain number of fruit types to clearing select spots on the board.
The game features a global leaderboard that displays the best players.
Halloween Special
A selection of apps and games for Halloween!