Smart Defrag now defrags VHD files, adds Windows 10 Technical Preview support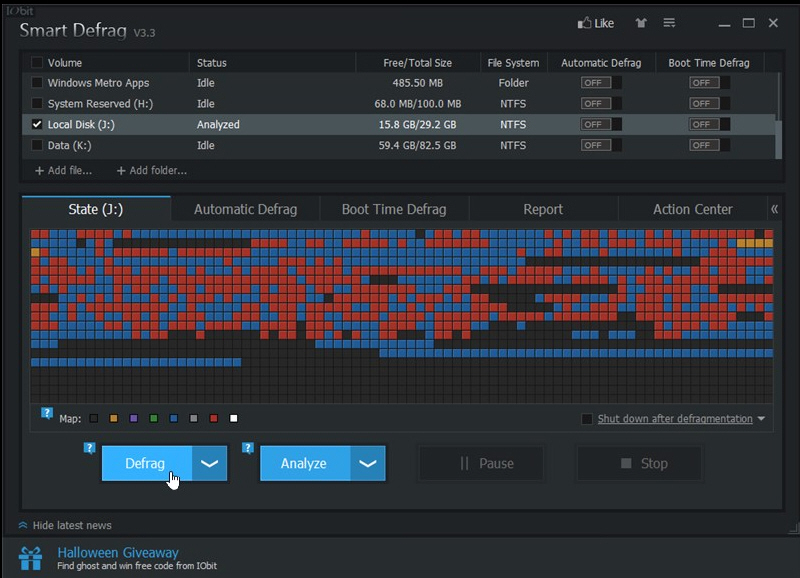 IObit has released Smart Defrag 3.3, an update to its performance-boosting Windows defragmentation tool that has built-in functions for automatically defragging drives to keep them running swiftly.
Version 3.3 opens with support for the publicly available Windows 10 Technical Preview, but also adds in new and optimized features to make it a worthy update across all supported platforms.
The major new feature added to Smart Defrag 3.3 is support for defragmenting virtual hard drives in the standard VHD format. Users can mount VHD files via the Disk Management utility via the Action > Attach VHD option. Once mounted, the drives will show up in Smart Defrag where they can be analyzed and defragged like physical drives.
Version 3 introduced support for defragging Windows Metro apps in Windows 8 and 8.1, and version 3.3 builds on this support by promising "further enhanced defragmentation". Users can scan and defrag Metro apps via their folder using the 'Windows Metro Apps' entry in the main Smart Defrag interface.
Defrag algorithms have been fine-tuned to produce faster defrag times, and Reports have also been optimized to provide more detail about analysis and defrag using the program. The update also fixes a number of unspecified bugs.
IObit Smart Defrag 3.3.0.369 is available now as a free, bundleware download for PCs running Windows 2000 or later. Take care during installation to avoid inadvertently installing unwanted toolbars or other items. Use a tool like Unchecky to help provide additional protection against bundleware.