Zoom Player Free improves full-screen navigation, optimized for touchscreen and mouse use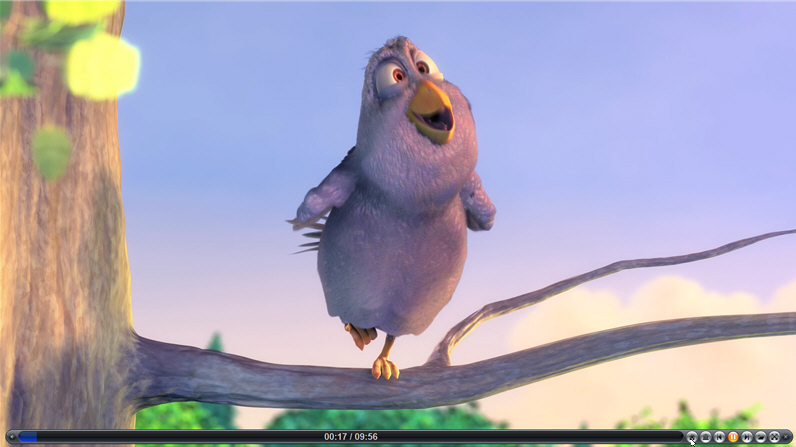 Inmatrix has released Zoom Player Free 9.5, a major new build of its lightweight, format-friendly media player for Windows.
Version 9.5 revamps its full-screen navigation interface to make the player friendlier to use with mice and touch-screen displays, plus adds a new text file viewer and includes various other tweaks and improvements.
Zoom Player 9.5 opens by changing the way the full-screen navigation interface index is drawn -- by switching to an icon grid array as opposed to a basic list, it's designed to be more touch- and mouse-friendly, with arrow controls also made larger and more accessible.
A dedicated close button has also been added to all full-screen interfaces, again with touch device usage in mind. Other interface improvements allow users to click or tap to select the hour, minute or seconds fields, while users can now paste the current position into these fields simply by clicking or tapping the desired position on the timeline slider.
Zoom Player also adds a new text-file viewer, allowing users to open and view csv, css, ini, json, log, nfo, txt, xml and yaml files. Files with the nfo extension are designed to open using the Terminal font at a fixed size of 9 points to preserve ASCII art. This new viewer is accessed by selecting the new 'Text & HTML' option from the File Open dialog's Format list.
When the text-file viewer is open, the up/down navigation keys and mouse scrollwheel change their function to scroll through the currently open document.
Other improvements include being able to rename files directly from the playlist full-screen navigation interface's function menu.
A number of new settings have been added to the Advanced Options menu to configure the new interface settings, while a new button has been added to the Install Center's open dialog to provide quick access to the cache folder via Windows Explorer.
The new update is packed with changes and tweaks, but also sees a number of bug fixes implemented as well as removing the 'Press & Hold' windows touch-input feature to ensure smoother operation on tablet devices.
Zoom Player Free 9.5 is a free, bundleware download for PCs running Windows XP or later. Some options are disabled in this version -- Pro and Max versions are also available.