Best Windows 8 apps this week

One-hundred and six in a series. Welcome to this week's overview of the best apps and games released for Windows 8 in the last seven days.
Good news for Windows RT users who are eagerly awaiting the release of VLC Media Player for their devices. According to Thomas Nigro, VLC developer for Windows 8 and Windows Phone, it is already in the testing phase
This week has seen some quality releases such as Beach Buggy Racing, Big Hero 6 Bot Fight, and Way of Dodo.
As always, if I missed an app or game that has been released this week that you believe is particularly good, let me know in the comments below or notify me via email instead.
Red Stripe Deals
This week's selection of apps and games that have been discounted by at least 50 percent.
Best app of the week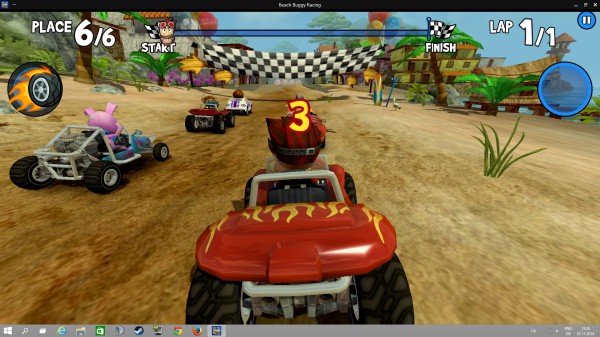 Beach Buggy Racing is a Mario Kart style racing game for Windows. It features a career mode in which you climb slowly to the top by racing in a series of increasing difficulty levels.
The graphics look fantastic and you get that Mario Kart feeling instantly once you have completed the short tutorial.
The game supports touch, keyboard and gamepad controls, and all seem to work equally fine.
You start the game with a beach buggy and one of the drivers. It is possible to upgrade the current vehicle, to improve its acceleration or top speed for example or to switch cars which offer different characteristics.
These cards cost coins which you earn while playing the game. It is furthermore possible to purchase extra coins in the in-game shop.
Powerups are also available. You start the game with six and need to unlock the others using in-game currency as well.
If you like Mario Kart or racing games, this one is for you. The game does feature a multiplayer mode but it is not free and needs to be purchased.
Other apps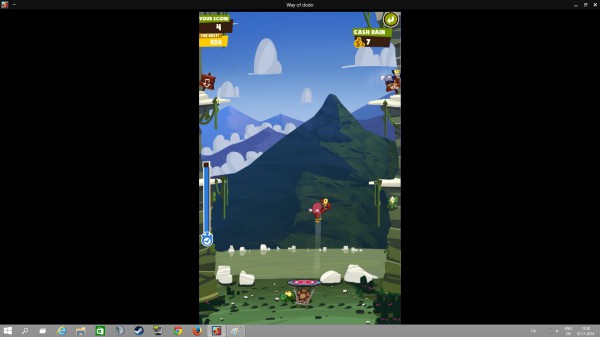 Way of Dodo reminds me a bit of Arkanoid. You control a trampoline at the bottom of the screen which you need to move around to help falling birds get to safety.
The Dodo, in case you did not know, is a flightless bird. These birds fall down a cliff like lemmings, and would not make it to safety if it wasn't for you and your trampoline.
The game features different locations, power ups and can be played with the mouse or by touch.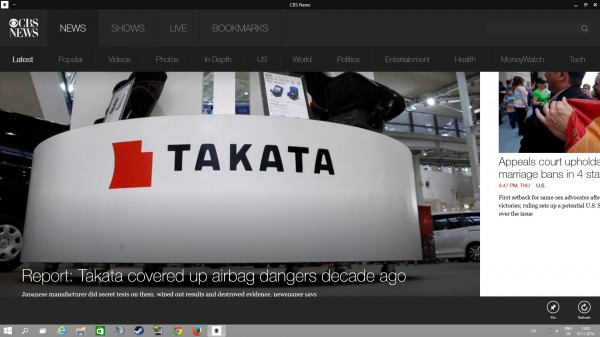 The official CBS Interactive News application brings breaking news and developing stories to all Windows devices.
It features news articles (latest, popular and topic specific), video clips and full episodes of CBS shows such as CBS This Morning, 60 minutes, and 48 hours.
A live CBSN stream is also available and it appears to have no geo-restrictions at the time of writing.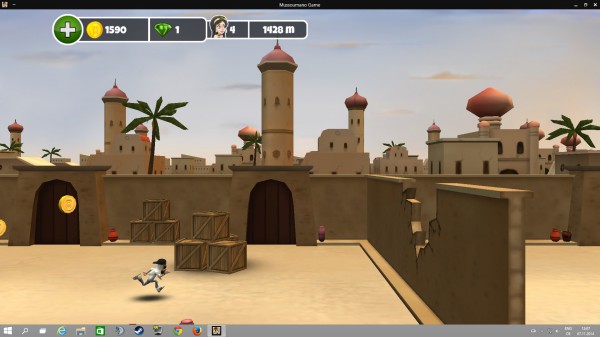 This is a side-scrolling running game in which you control your character only marginally.
The only control you have is the space bar. The longer you press it the higher you jump in the game which becomes important quickly as you need to time the jumps right to avoid obstacles and catch coins and extras along the way.
Extras range from a coin magnet to vehicles that protect you from one misstep in the game.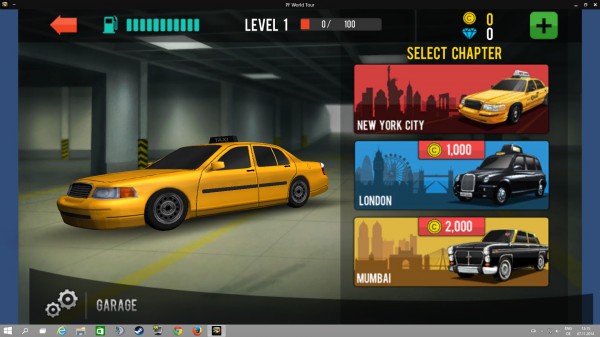 This game requires a touch-device as you cannot control it with mouse and keyboard.
It is a driving and parking game that takes place in different cities around the world.
Your task in the game is to get to the parking spot and park your vehicle. This may sound easy but you have to avoid obstacles along the way as you will only get all stars in a level if you manage to do so.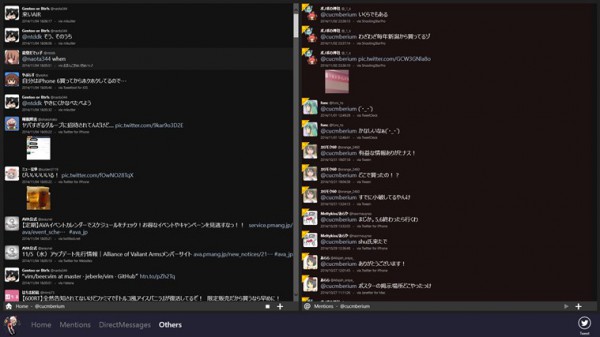 The app is a Twitter client for Windows 8 featuring a multi-column layout.
You need to authorize it to connect to your Twitter account before you can start using it though.
It offers options to display different Twitter streams in columns at the same time and to access mentions and direct messages.
The app ships with different themes and an option to change the background image as well.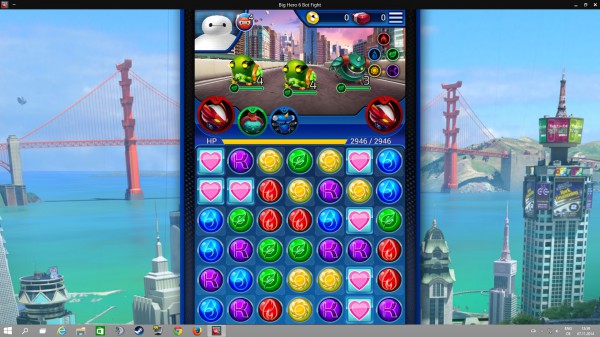 A match-three type of game in which you combine power cells to attack enemies that are displayed on the screen.
A color is associated with each bot and when you match power cells of that color on the board attacks are carried out.
Attacks are combined when different colors are removed from the board in a single turn.
Your health is lowered when enemies attack but you can replenish it by combining heart symbols on the board.
Your bots gain experience after each battle and level up which makes them more powerful. Leveling up is also important for replenishing your energy level as you can only fight if you have enough energy left. The game makes heavy use of in-app purchases.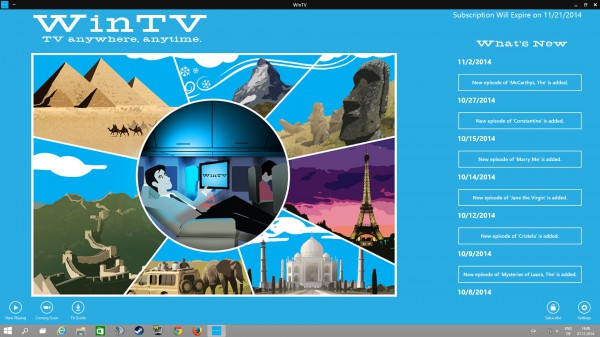 WinTV brings the subscription-based DroitTV cloud DVR service to Windows devices.
You can use it to record TV shows with just a tap of the button to play them on the device once the recording process completes. Shows can also be recorded automatically so that you will never miss an episode again.
The shows get downloaded to your device in the process so that you can watch them even if no Internet connection is available.
New users get a two-week free subscription before they need to subscribe to the service to continue using it.
It seems that only US TV shows are supported right now.