Streaming video service Hang w/ shares its profits with users -- others take note!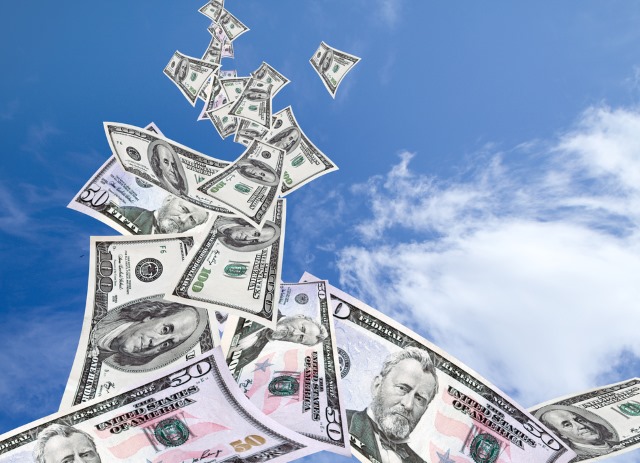 As a web user it's very easy to feel like just another cog in the financial machine. Visit just about any website and you'll encounter ads. These generate revenue that's needed to pay for developers, writers, servers and so on, but the likes of YouTube, which rely on user-generated content, can quickly generate large profits thanks to the costs to revenue margins. Now video streaming service Hang w/ is bucking the trend and sharing profits with its users.
The platform exists as an iOS and Android app, and enables users to broadcast to users around the world as well as conducting video chats. It has managed to earn itself celebrity endorsement from the likes of Cheech and Chong (oh, yes), 50 Cent, Soulja Boy, Timbaland, and Ultimate Poker, and has helped to drive 22 million downloads for major shareholder MEDL Mobile. Recognizing the fact that it is users creating content, Hang w/ now shares 25 percent of its advertising revenue with users.
To start with, the monetization option is only available in the US, but it will continue to roll out to other parts of the world in the coming weeks. It won't affect all users as ads are only shown before and after a selection of broadcasts. Hang w/ is described as an "experiment in social media" and the decision to share the wealth is just the latest trial. You can sign up for the program, and the more people that watch your broadcasts, the more money you can earn.
CEO Andrew Maltin said:
We believe Hang w/ marks the beginning of a new era in social media. For too long, the creators of content have helped social technology platforms earn billion dollar valuations -- while receiving nothing in exchange. Hang w/ aims to shift that balance so the individual people creating content and driving growth can share in the profits.
This is an interesting move from an online service, and it will be good to see whether it takes off. We're used to either paying to use services, or getting them for free -- being paid to make use of them is something of a novel concept. Rather than remaining merely users, the new scheme essentially transforms those who turn to Hang w/ into shareholders in a publicly owned co-operative.
Photo credit: Jean Lee / Shutterstock