Malware detection in 2014 doubles from 2013 -- 2015 could be even worse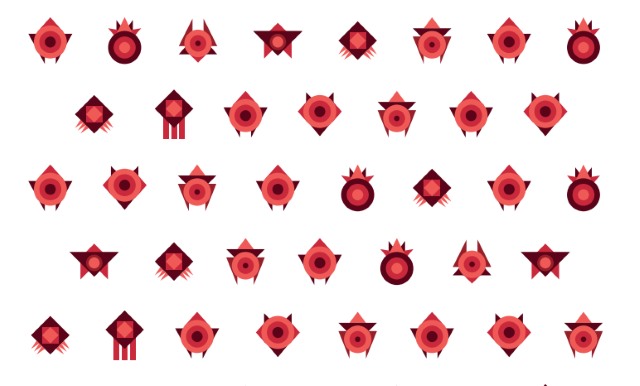 A report from PandaLabs suggests that there were twice as many malware infections in 2014 compared to 2013 -- and China was the hardest hit. Globally, Europe was found to be the area with the lowest rate of infection, and Sweden topped the chart as the safest country. The UK found itself in fourth place with an infection rate of 22.14 percent.
There were certainly plenty of big name security issues throughout 2014. CryptoLocker was just one high-profile example of ransomware, and Trojans continue to be the most common form of infection, accounting for 70 percent of new malware. Viruses tend to be the most commonly known and feared form of infection, but these make up just 12.33 percent of new infections, and a mere 2.7 percent overall.
In total there were more than 75 million new malware samples detected, and Panda Security -- the firm behind PandaLabs -- recorded an average of 200,000 new strains of malware each day. It's not just desktop platforms that are being targeted these days. There is an increased focus on mobile devices, and Android wins itself the unenviable crown for the most targeted mobile OS -- thanks largely to its majority marketshare.
From 2013 to 2014 there has been a huge increase in malware in general (there were actually 2.5 times the number of malware specimens detected rather than a straight doubling), and the fear is that the trend will continue. Luis Corrons, Technical Director of PandaLabs, thinks we have a battle on our hands in 2015:
We live in an Internet-connected world, and as such we are exposed to cyber-attacks now more than ever before. Security threats will increase in 2015, and both companies and home users must prepare themselves to respond to them. It is not a question of whether their security will be compromised but rather when and how, so in this case prevention is key.
Panda Security suggests a number of areas that companies could look at to increase security this year. This includes locking down point-of-sale systems, identifying vulnerable apps that might need updating, and improving traceability so the source of problems can be better identified. The company also suggests that the Internet of Things is the next big cause for concern, pointing to the fact that once a security issue is identified, it is easily exploited as many IoT devices are not updated frequently.