Google car cuts off rival self-driving vehicle [Updated]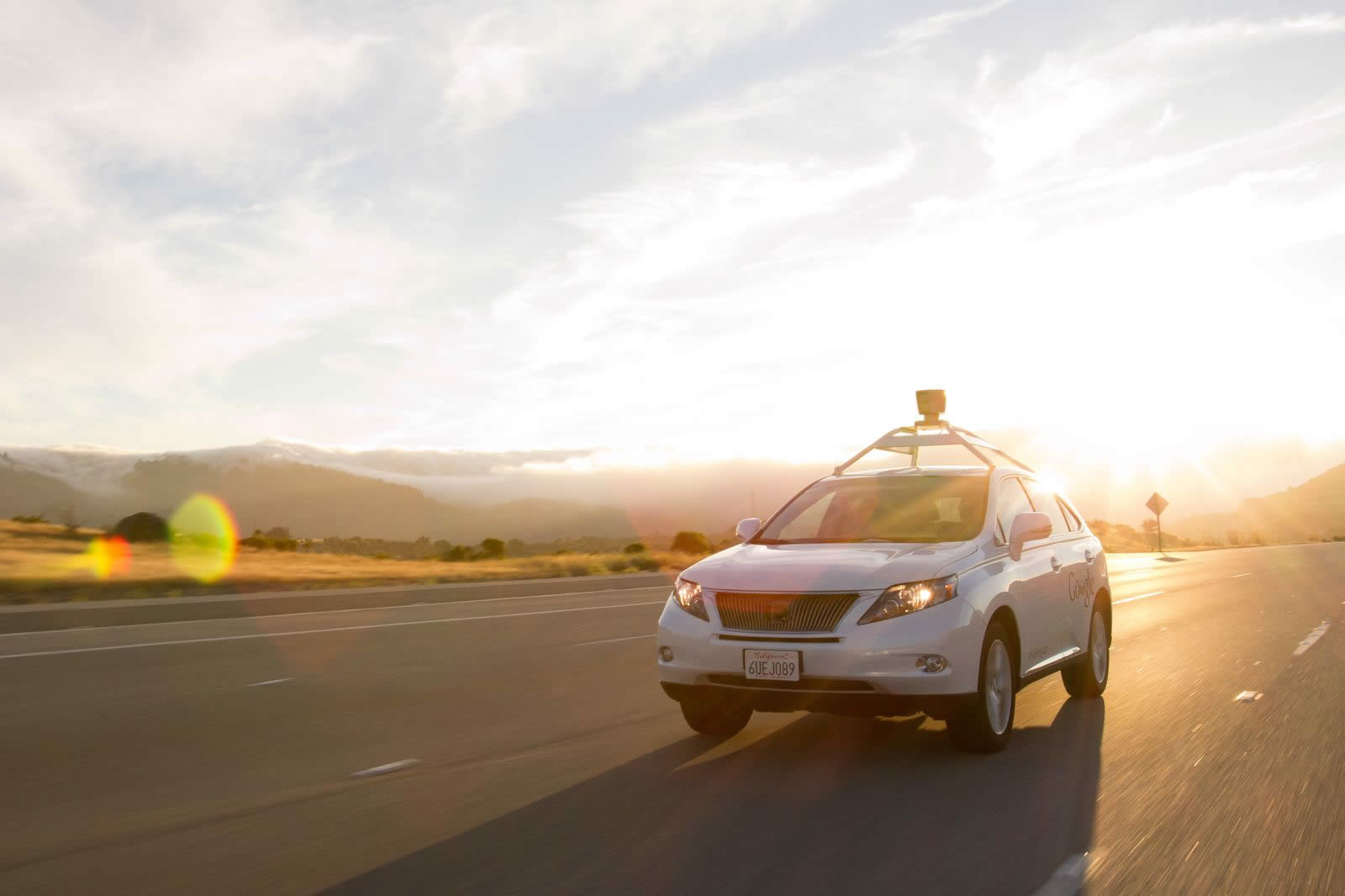 A case of autonomous road rage nearly broke out on Thursday, after two competing self-driving cars barely avoided colliding with one another on a California roadway. It's being called the first incident of its kind.
As Reuters reports, one of Google's driverless car prototypes -- a modified Lexus RX400h crossover -- was cruising along San Antonia Rd in Palo Alto, CA. By happenstance, another driverless car powered by automotive company Delphi, was driving on the same road. Google's corporate headquarters and Delphi's self-driving research facility are both located nearby in Mountain View, CA.
The Delphi car was a modified Audi Q5 crossover with John Absmeier, director of Delphi's Mountain View facility, seated in the driver's side as a passenger. Absmeier says while the Audi was attempting to change lanes, the Google-operated Lexus cut in front of him, forcing the Audi to quickly take evasive action. Although Absmeier was in the car in order to take over control if necessary, the car "took appropriate action" on its own, he told Reuters. Google had no comment.
There was no impact and no one was injured, but it brings up the very relevant question of what kind of situations could arise when the streets are filled with autonomous cars made by competing companies with varying software and algorithms. In this case, Delphi's Audi had the right technology to take the appropriate defensive maneuvers, but it was Google's car that forced those maneuvers to be triggered.
Self-driving cars, which are street legal in at least three other states in addition to California, are being researched and tested by several other companies including most of the major car manufacturers as well as research groups like VisLab, and even rideshare company Uber.
While there have been previous well-publicized incidents of autonomous vehicles getting into accidents, they have all involved collisions with a human-driven car. And the only time the driverless car was deemed at fault was when it was not even in 'driverless' mode and was instead being manually operated.
Update: Delphi released a statement saying "It was not a close call, "The vehicles did not come within a lane width of each other". Meanwhile, Google's statement claims "The headline here is that two self-driving cars did what they were supposed to do in an ordinary everyday driving scenario".