Microsoft makes it easy to switch to Windows 10 with free PCmover Express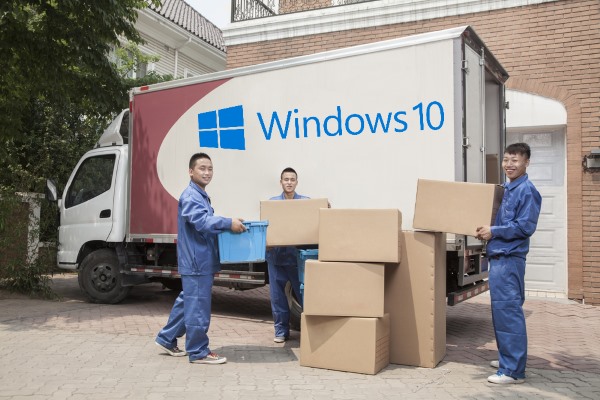 Microsoft has teamed up with Laplink to try to encourage people to upgrade from Windows 7 and Windows 8.1 to Windows 10, offering a free copy of PCmover Express to anyone who wants it. Many people took the launch of Windows 10 as an excuse to buy a new computer with it pre-installed -- but then there is the problem of accessing the files stored on the old PC.
While it is possible to manually move files to your new computer, it's not something that everyone is comfortable with. Microsoft's solution to provide people with a data transfer tool for free is one that's likely to attract some attention, so here's what you need to do to take advantage of this time-limited offer.
Laplink's tool can be used to migrate files and folders from one computer to another, and it is available free of charge until the end of August 2016. All you need to do is head over to the promotion page, and you can download your copy of the software in an instant. The entire transfer process is wizard-led, so there is little chance of doing anything wrong, and Microsoft stresses that if you have spent time personalizing Windows 10, your settings will be retained.
The free version of PCmover Express is only concerned with moving data, and is only for home users. If you need to use the software commercially, or want to be able to move applications from one computer to another, you'll need to upgrade to the Professional version of the utility.
To get started with PCmover Express, start by downloading your free copy now!
Photo credit: XiXinXing / Shutterstock