HBO NOW arrives on Roku, catch up on your favorite shows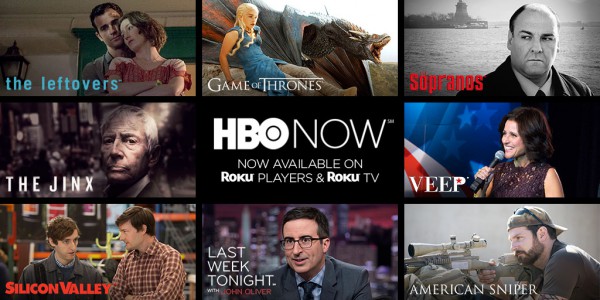 For those in the market for a set-top box there are many options, but Roku remains one of the most popular choices. Now, just in time for the impending holiday shopping season, the tiny device becomes a bit more enticing, adding HBO NOW to its app lineup.
HBO NOW is one of two apps the premium network has out there, going along with HBO GO. The difference is that this one is stand-alone -- pay for a subscription and you'll have access to everything the channel has to offer.
"With an HBO NOW subscription, you'll gain instant access to all of HBO on your Roku player or Roku TV model – including current hit series like Game of Thrones, Silicon Valley, True Detective, and Ballers, as well as every episode of every season of HBO classics such as The Sopranos, The Wire, Deadwood, and Sex and the City. Additionally, as a subscriber, you'll be able to watch must-see, box office hits like American Sniper, Birdman, Unbroken, and more", Roku announces.
The app is available for the box as well as Roku TV, of which there are a couple on the market. No mention is specifically made of the streaming stick, though presumably that's included under "Roku Players". If you want to hand out $15 per month in exchange for this content then head into the Roku channel store to get started.