Best Windows apps this week (Halloween Edition)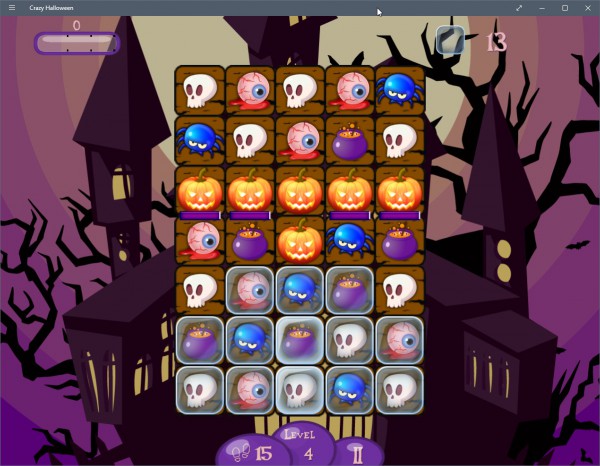 One-hundred and fifty-two in a series. Welcome to this week's overview of the best apps and games released for Windows 8.x/10 in the past seven days.
This week saw the release of several promising applications and only some games such as MapFactor GPS Navigation, a free GPS navigation application or the USA Today sports application.
The title "app of the week" was not awarded this week.
As always, if I missed an app or game that has been released this week that you believe is particularly good, let me know in the comments below or notify me via email instead.
Red Stripe Deals are back. Microsoft added them to the new Windows 10 Store. You find them listed under Collections when you open the store.
Best app of the week
none this week
Other apps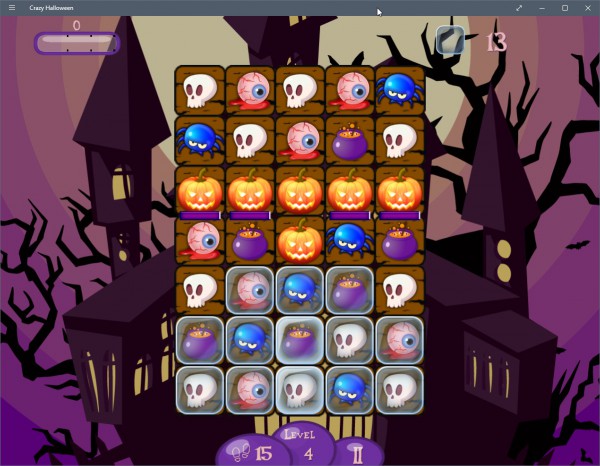 Combine Halloween-themed items in this match-3 game. It features 200 challenging puzzle levels and six game modes to keep you entertained.
Apart from reaching a target score, you are asked to crush all pumpkins in a level, to collect jellies, or help ghosts find peace.
The mechanics are identical to other match-3 type of games. Combine Halloween items by swapping positions of two items on the map to match at least three identical items which are then removed from it.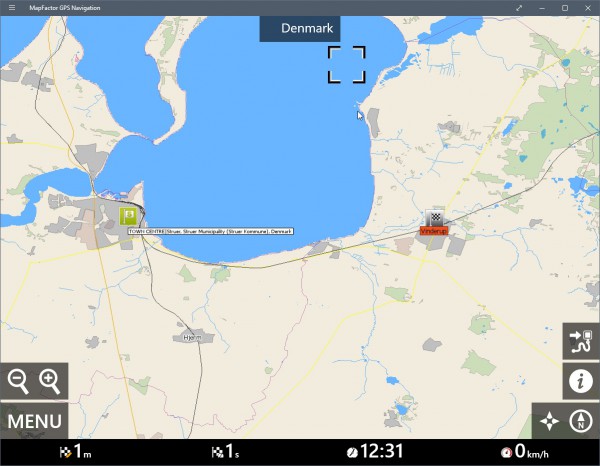 MapFactor Navigator is a free GPS navigation application for Windows that uses OpenStreetMaps data by default.
Maps are downloaded to the local system which means that an Internet connection is not required to use the app for navigation after the initial download of the map data.
It is optionally possible to download TomTom GPS navigation maps as part of a paid upgrade. Doing so adds additional information such as lane warnings, motorway signs or truck restrictions to the maps.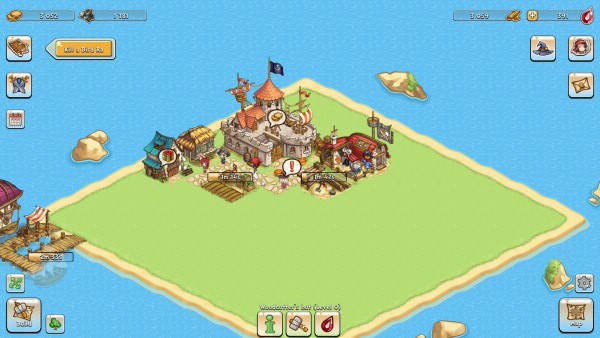 Create a pirate stronghold in this empire building game. As is the case with all of these games, you start with little resources which allow you to expand your empire gradually.
Construct buildings and weapons, build powerful ships and send them out to fight monsters, explore wrecks or attack rival islands.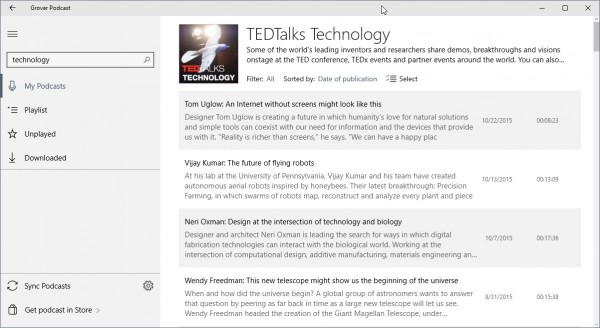 The application provides you with the means to manage podcasts on Windows.
You can use it to search for podcasts, subscribe to them, and to listen to them using the app.
In addition to that, you may download podcasts to the local system for offline access, and synchronize podcasts between devices.
Podcasts can be played with normal speed or at 1.5 or 2 times the actual speed.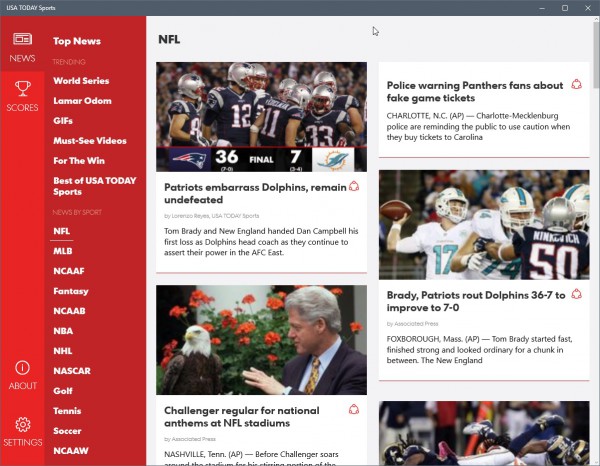 The application has a strong focus on sports popular in the US which you will notice right away on start.
That's to be expected on the other hand and if you are interested in Baseball, Basketball, Hockey or Football, then you will certainly find the app useful in this regard.
USA Today Sports does cover other sports such as soccer, tennis or golf as well.
It features live event notifications, trending topics, an animated gif section and scores among other things.
Trucking 3D Construction Delivery Simulator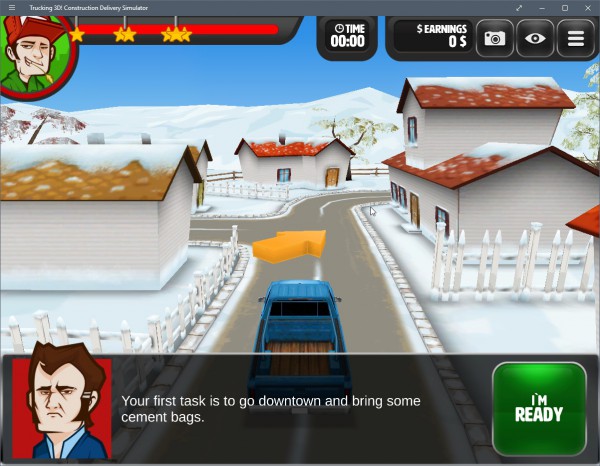 Trucking 3D is a parking simulation game in which you pick up and deliver construction materials.
In most levels, you are asked to pick up construction material and deliver it.
Different trucks, materials to pick up and scenarios are provided that make the game more enjoyable.
In some missions for instance you are asked to follow a lead truck while you may complete side-quests in others for extra points.
Newsmator is a feed reading application that ships with a selection of feeds from popular newspapers and options to add custom RSS feeds to it.
The main menu lists articles from all feeds that you have added to the application. You may read articles right away or save them to the read later list instead.
Other features include a history to re-read articles, and an option to add articles to the favorites for safe keeping.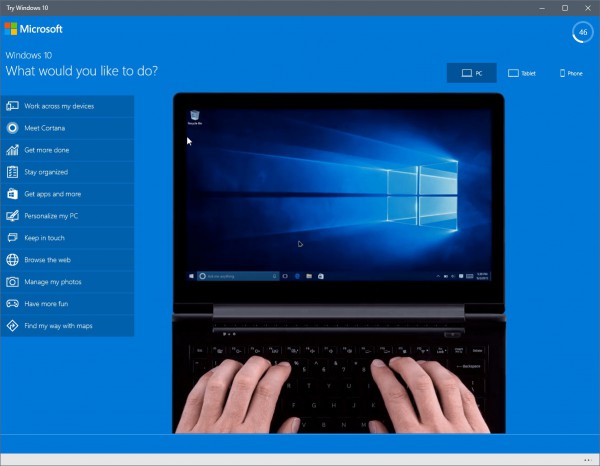 This is a training application for new Windows 10 users that offers videos for a number of "how-to" topics.
Topics include getting apps, managing photos, browsing the web or personalizing the PC.
Some topics offer more than one video. The browse the web topic for instance lists "search the web quickly" and "read articles distraction-free" as topics.
YuppTV - Live TV, Catch-up, Movies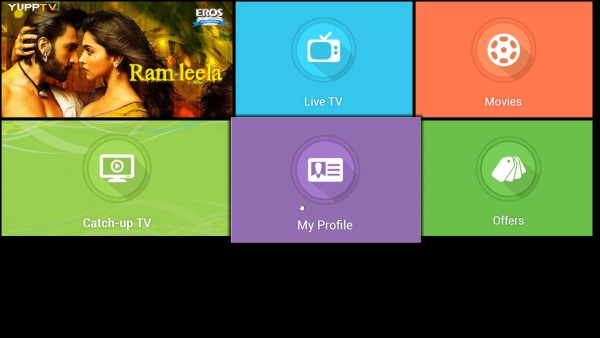 The subscription-based service lets you watch South Asian TV channels from anywhere in the world.
It offers live TV, options to replay shows of the past ten days, and access to a selection of movies.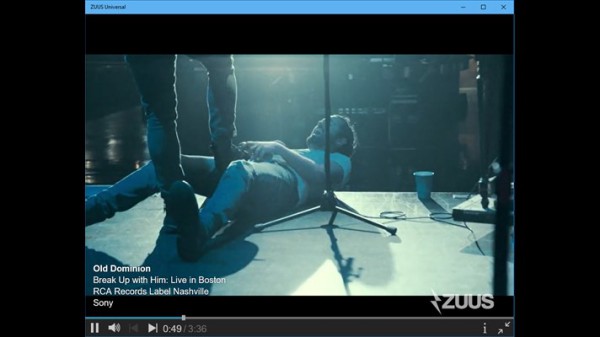 ZUUS calls itself the "Pandora of music videos". It offers more than 500 channels of non-stop music videos that you can watch for free using the application.
You may tune in to programmed playlists, festivals, or watch music by artists or genres you are interested in.
Halloween Special
Here is a short selection of apps and games for Halloween.
Notable updates
Shazaam has been rebuild for Windows 10. It features Cortana support, a new song page offering lyrics, videos and recommendations, a news feed based on artists that you have discovered using the application, a new lyrics play mode to sing along, and improved accuracy when detecting songs.