VTech Learning Lodge hacked! Your child's identity could be at risk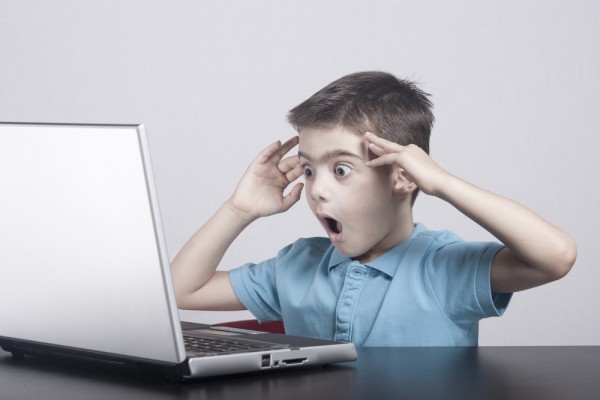 When a company gets hacked, and its data is breached, it is hardly news anymore. What I mean is, it is so prevalent nowadays, that we are becoming desensitized to it. I personally received a letter regarding the OPM hack today -- yes, I am apparently a victim. If I can't trust the government to secure my data, who the hell can I trust?
Today, yet another company experiences a breach -- VTech. What makes this hack particularly devious and upsetting, is that children are impacted. Sadly, the company's "Learning Lodge", an online digital store for kids, has been compromised by evil-doers. Your child will now get a strong dose of reality -- nothing is safe online, and now their identities are at risk.
"VTech Holdings Limited today announced that an unauthorized party accessed VTech customer data housed on our Learning Lodge app store database on November 14, 2015 HKT. Learning Lodge allows our customers to download apps, learning games, e-books and other educational content to their VTech products. Upon discovering the unauthorized access we immediately conducted a thorough investigation, which involved a comprehensive check of the affected site and implementation of measures to defend against any further attacks", says VTech.
The company further explains, "it is important to note that our customer database does not contain any credit card information and VTech does not process nor store any customer credit card data on the Learning Lodge website. To complete the payment or check-out process of any downloads made on the Learning Lodge website, our customers are directed to a secure, third party payment gateway. In addition, our customer database does not contain any personal identification data (such as ID card numbers, Social Security numbers or driving license numbers)".
Hmm. Well, VTech is a bit misleading in its explanation. While it says that no personal identification data was breached, this is simply not true. The company also shares that things like your child's name, email address and physical mailing address have all been exposed. If you ask me, those things are indeed personal identifiers.
Has your child used the VTech Learning Lodge? Are you worried? Tell me in the comments.
Photo Credit: Yiorgos GR/Shutterstock