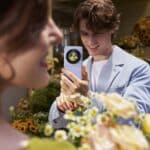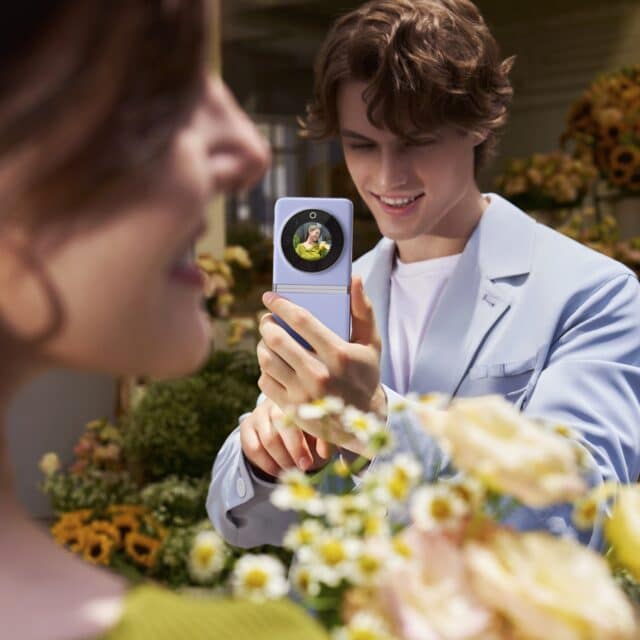 Blending cutting-edge technology and fashion-forward aesthetics, TECNO's sub-brand, PHANTOM, has unveiled its flagship foldable -- the PHANTOM V Flip 5G. With this move, TECNO leaps into the future, introducing its first-ever flip phone and setting a high bar in the luxury smartphone market.
The heart of the PHANTOM V Flip 5G's imaging prowess is its 64MP RGBW Ultra Sensitive Sensor Main Camera, which ensures vibrant photos even in low-light conditions. Boosting its capabilities is the unique RGBW pixel format, which offers reduced noise and superior color accuracy.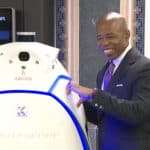 The world of technological advancement continues to reshape various sectors, and now it's impacting our very notion of public safety. Knightscope, Inc., known for developing autonomous security robots and emergency communication systems, has partnered with the NYPD. At a Manhattan subway station press conference, this new initiative was met with both anticipation and concerns.
While the Metropolitan Transportation Authority (MTA) champions this collaboration, there are questions to be asked. The Knightscope K5 security robot's introduction into the bustling heart of New York City will be preceded by a two-week period for training and configuration. But how will this machine, designed to autonomously patrol the streets, balance its duties with respecting the privacy rights of citizens?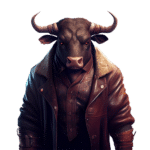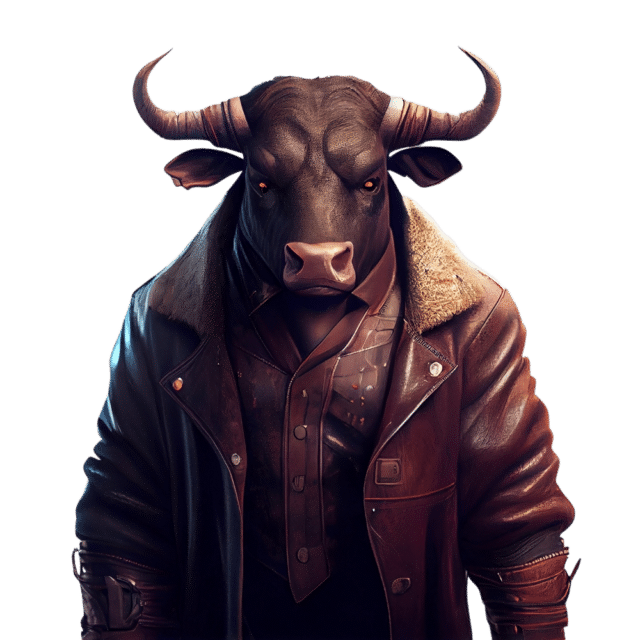 It's that exhilarating time of the year for the Linux community -- the Ubuntu team has unveiled the Beta version of the Ubuntu 23.10 for Desktop, Server, and Cloud deployments. Now, if you're wondering about its reliability, rest assured; these Beta images are largely free from critical image build or installer issues.
Dubbed as the "Mantic Minotaur," this edition propels Ubuntu's legacy of amalgamating the newest open source marvels into an efficient, user-friendly Linux distribution. Behind the scenes, the team has been burning the midnight oil, rolling out enhancements and ironing out the glitches.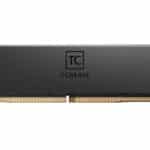 In an era where the need for high-performance computing is ever-present, T-CREATE, a dedicated sub-brand of the renowned memory provider TEAMGROUP, unveils its latest offering -- the T-CREATE MASTER DDR5 OC R-DIMM. This overclocking DDR5 ECC Registered DIMM memory is tailored for workstations and servers.
The T-CREATE MASTER series is designed for professionals who grapple with large-scale projects, data analytics, and multiple specialized applications. The newly launched MASTER DDR5 OC R-DIMM stands out with its one-piece heat spreader, replete with ventilation holes, ensuring efficient heat dissipation courtesy of its thermally conductive silicone. And with on-die ECC, professionals can trust in its stable performance.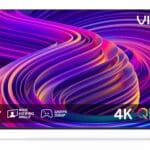 Just in time for the 2023-2024 football season, VIZIO has launched a new television. Say hello to the Quantum 4K QLED Smart TV, a high-end yet incredibly affordable television that is set to redefine the way we watch and play. And guess what? It's available today in 65" (M65Q6-L4) and 75" (M75Q6-L4) sizes.
When it comes to picture quality, the Quantum 4K QLED Smart TV is nothing short of breathtaking. We're talking over 1 billion shades thanks to Quantum Color, brighter brights, wider viewing angles, and crisper contrasts. Whether you're cheering for your favorite team or in the middle of a heated game of Madden, the Quantum's visual brilliance will make every moment pop.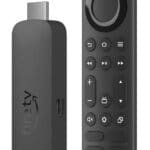 Amazon is hoping to redefine your TV experience with some new devices. You see, the company today unveiled a series of major updates to its Fire TV range.
Priced at $59.99 (pre-order here), the new Fire TV Stick 4K Max is Amazon's smartest and most powerful streaming stick to date. Not only does it come with the Fire TV Ambient Experience, but it also offers Wi-Fi 6E support, a 2.0 GHz quad-core processor, and an impressive 16GB storage. Its ability to showcase visuals in 4K Ultra HD coupled with Dolby Vision, HDR, HDR10+, and Dolby Atmos audio promises a treat for the senses.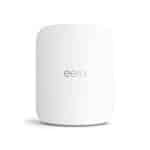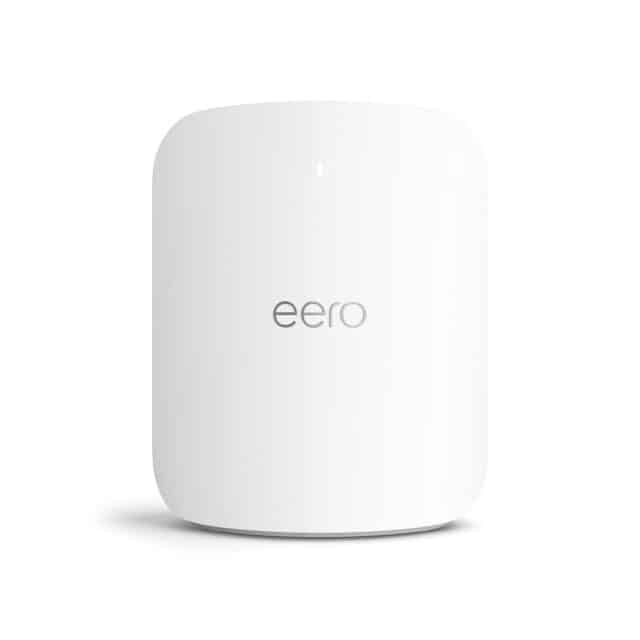 When it comes to wireless mesh systems, eero has long been a popular option. The latest announcement from Amazon of the eero Max 7, its premiere WiFi 7 mesh system, should continue that popularity.
Heralded as the fastest and most robust eero to date, the eero Max 7 integrates the company's TrueMesh networking technology with the cutting-edge WiFi 7 standard. As a result, you will get enhanced speeds, minimized interference from nearby networks, and a significant improvement in mesh latency.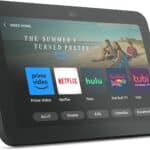 Amazon, the online retail titan, has unveiled its latest lineup of Echo devices. Ranging from the refreshed Echo Show 8 to the entirely new Echo Hub, and the fashion-centric Echo Frames. Notably, in an intriguing partnership, Amazon has joined hands with Safilo to infuse the prowess of Alexa into the iconic Carrera eyewear designs.
"Echo devices have never been more popular," notes Daniel Rausch, vice president of Alexa and Fire TV. With the increasing dependency on Alexa for tasks, from smart home control to setting reminders, Amazon aims to enrich these experiences further with their latest offerings.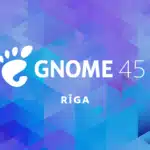 Every year, I eagerly anticipate the latest GNOME releases, and 2023 is no exception. The team behind the GNOME project has once again gifted us a fresh version that promises to refine our everyday digital interactions. I'm excited to share that GNOME 45, code-named "Rīga", is finally here.
One of the most visible transformations in GNOME 45 is the overhauled activities button. Previously labeled "Activities," this button, located on the top bar, has evolved into a dynamic workspace indicator, making its function clearer to newcomers. As we bid goodbye to the old app menu, this revamp makes room for newer designs.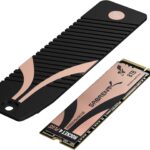 Sabrent has launched a new solid state drive that's sure to delight PlayStation 5 users everywhere. The Sabrent Rocket 4 Plus 8TB SSD is the largest capacity internal storage drive for PS5 on the market. It comes bundled with Sabrent's PS5-optimized heatsink for exceptional cooling performance. The M.2 drive isn't only for the PS5, obviously; it will also work with a compatible PC.
The Sabrent 8TB Rocket 4 Plus NVMe 4.0 Gen4 PCIe M.2 Internal SSD brings a multitude of advantages to the table. Utilizing flash disk technology and a PCIe Gen4.0 x4 interface, this storage solution is a speed demon. When paired with a compatible motherboard, you can achieve mind-blowing performance speeds of up to 7100 MB/s (read) and 6600 MB/s (write). Even if you're using a PCIe Gen3 motherboard, you'll still enjoy impressive speeds of up to 3400 MB/s (read) and 3000 MB/s (write).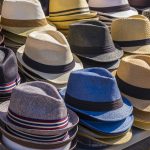 The Fedora Project, ever committed to technological progress, has unveiled the Fedora Linux 39 Beta. This sets the stage for the full-fledged Fedora Linux 39 release, which is expected to be launched at the end of October.
Diverse desktop environment aficionados will be delighted with the myriad options offered by Fedora Linux Spins, encompassing favorites such as KDE Plasma, Xfce, and Cinnamon. Current Fedora users can seamlessly transition to this fresh beta through the expedient DNF system-upgrade.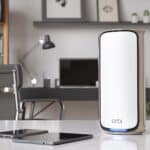 The future of home networking has arrived with a bang! NETGEAR, a brand synonymous with cutting-edge connected products, has once again solidified its position as an industry leader. With the unveiling of its latest marvel, the Orbi 970 Series, the company has brought an even more powerful and advanced offering to their esteemed Orbi line.
At the heart of this innovative product is WiFi 7 technology. As multi-gig internet speeds become commonplace and the digital demands of our lives evolve, we're introduced to more bandwidth-consuming activities -- think 8K video streaming, high-definition video calls, intricate graphics work, and immersive gaming experiences. WiFi 6E was only the beginning, setting the stage by unlocking the potential of the 6GHz band. WiFi 7 has taken the baton and sprinted ahead, increasing the channels to a whopping 320 MHz.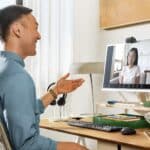 Today, Logitech launches its latest webcam, the Brio 100, and no, it is not particularly impressive. For instance, from a specifications standpoint, it is not a 4K camera. Actually, it is "only" 1080p. Guess what? That's a good thing. Why? Because many, if not most, people don't actually need a 4K webcam, and this allows it to be very affordable.
The Brio 100 offers Logitech's RightLight feature that amps up the brightness by a significant 50 percent. This is a marked improvement over previous generation Logitech webcams. Want more control over your visuals? You can also dive into the Logi Options+ app and tweak settings to your heart's content.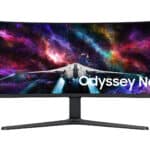 Lat month, we told you about the droolworthy Samsung Odyssey Neo G9 (G95NC) monitor. Today, the company announces availability for pre-ordering that display. For those keeping tabs on the evolving monitor market, this 57-inch display is stepping into some new territory.
The Neo G9 claims to be the world's first monitor to support Dual 4K UHD (DUHD) resolution, coming in at a hefty 7,680 x 2,160 pixels. Essentially, it offers the real estate of two 32-inch 4K UHD monitors placed side-by-side, which might appeal to multitaskers or those looking for expansive screen space.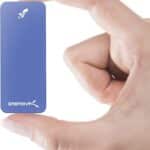 In the ever-evolving world of tech, it's not often we come across a deal that makes us genuinely excited. But folks, today is that day. Amazon is offering an impressive 24 percent discount on the blue variant of the Sabrent Rocket 1TB NANO SSD. If you've been on the hunt for a dependable, high-speed, external storage solution, your search might just be over.
The Sabrent Rocket is not just any SSD. It's a marriage of portability and performance. This USB-C 1TB pocket wonder works seamlessly with both Windows and Mac. The compatibility ensures a hassle-free experience when transferring data between different devices. And yes, even though support for it isn't listed, the SSD should work fine on Linux too.