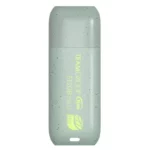 If you are into protecting the environment. you must check out the new USB-A flash drive from TEAMGROUP. Called "C175 ECO," this drive is designed with sustainability in mind. Technically, it seems to have the same internals as the company's existing C175 (non-ECO), but with an eco-friendly green body instead of a black one. It even features the same cool concealed storage clip that prevents cap loss.
The C175 is crafted from 75 percent post-consumer recycled (PCR) plastics, effectively reducing carbon emissions by an impressive 69 percent. Despite its smaller carbon footprint, it doesn't compromise on durability. Believe it or not, purchasing just 100,000 of these flash drives is equivalent to saving around 203,000 sheets of A4 paper or eliminating the need for 9,200 PET water bottles (600ml).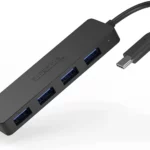 If you need to add some USB-A ports to your laptop or desktop, and you've got about $10, I have some great news. Today, Plugable releases two new USB hubs that each cost less than 10 bucks. Both offer four USB-A ports, but where they differ, is how they connect to your computer. One hub offers a USB-C connector, while the other has USB-A.
Each hub provides four high-speed USB 3.0 ports with a speedy 5Gbps transfer rate. This makes them ideal for connecting keyboards, mice, webcams, gaming controllers, and other peripherals. The hubs have a compact and lightweight design, featuring a durable matte plastic finish. You can carry them in your bag without worrying about scratches on your laptop, phone, or other devices, making them perfect for travelers and individuals who value portability.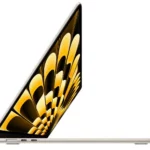 The big hardware news from today's WWDC conference was Apple's exciting "Vision Pro" VR/AR headset. However, those expensive goggles were not the only new device. Actually, Apple launched a new 15-inch MacBook Air too.
This new laptop features a 15.3-inch Liquid Retina display. With a high resolution, 500 nits of brightness, and support for a billion colors, this display offers an impressive visual experience. Text is razor sharp, and the colors are vibrant and rich, making content come alive.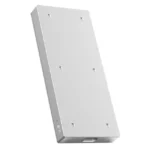 Today, Silicon Power announces its latest portable solid state drive. Called "Cinema Pro PNV350," the external USB-C SSD offers very fast performance thanks to its USB 3.2 Gen2x2 interface. Silicon Power says the design is inspired by "architectural concrete," but truth be told, it looks like a standard rectangle to me.
The entire body of the Cinema Pro PNV350 SSD is made of CNC-machined aluminum, not only giving it a sleek and modern look but also allowing heat to be conducted quickly and efficiently. The result is enhanced heat dissipation and maximum utilization of the heat-dissipating surface area, ensuring optimal performance even during demanding tasks.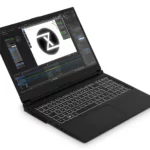 Today, TUXEDO, manufacturer of Linux-based computers, releases the second generation of its Gemini gaming workstation laptops. These high-end notebooks embrace the power of open-source software, delivering exceptional performance, unrivaled customization, and a liberating computing experience. Don't want Linux? That's OK. These laptops can instead be equipped with Windows 11 if you prefer.
At the heart of the Gemini series is the powerful Intel Core i9-13900HX processor. With 24 cores (8 performance cores and 16 efficiency cores) and an impressive 40 threads, this high-end processor is suitable for demanding tasks such as video rendering, 3D animation, and top-level gaming. Users can equip them with up to 8TB of SSD storage and up to 64GB of DDR5 RAM, ensuring ample space and high-speed performance for intensive tasks.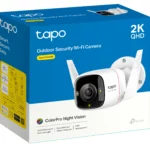 If you love your family and want to keep them safe from evildoers, investing in quality security cameras is an absolute must. As part of your smart home planning, you should incorporate at least one Wi-Fi camera to monitor things when you are away. With that said, having several such cameras is much wiser.
Today, TP-Link launches its latest Wi-Fi camera under its Tapo brand. The "C325WB," as it is called, is designed for outdoor use and features high-end 2K QHD video quality. While the camera can record video to the cloud, TP-Link knows not everyone wants to do that. So yes, folks, local recording is possible too.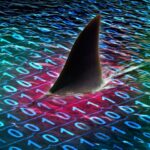 Ladies and gentlemen, hold onto your keyboards, because Surfshark is making waves in the world of online security. The highly acclaimed VPN app has officially landed on the Microsoft Store for Windows, and the internet community is buzzing with excitement.
Why did the folks at Surfshark decide to make this move? Well, it's all about accessibility, my friends. Surfshark is on a mission to make their product available to everyone, and what better way to achieve that than by offering their app on the Microsoft Store? Windows users can now easily experience the full power and potential of Surfshark's VPN services right at their fingertips.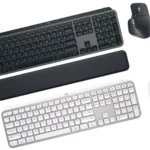 Today, Logitech unveils its latest additions to the premium Master Series line -- MX Keys S Combo, MX Keys S, and MX Anywhere 3S. These products are designed for advanced users, including software developers and creative professionals. With the introduction of a new feature called Smart Actions in Logi Options+, Logitech aims to enhance users' productivity and help them achieve their "flow state," a period of optimal performance and heightened focus.
One of the notable features of these new Logitech products is the Smart Actions capability within the Logi Options+ App. This feature empowers users to automate repetitive tasks and streamline their workflow with macros, enabling them to accomplish more in less time. Predefined customizable Smart Actions are included to assist users in automating common tasks effectively.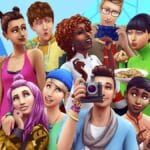 Ladies and gentlemen, gather 'round! Microsoft has heard your cries, your pleas, and your heartfelt desires for a better Sims 4 experience on Xbox. And boy, oh boy, have they delivered! After diligently collecting feedback from all you passionate Simmers out there, they have worked their magic and unleashed a wave of updates that will make your virtual lives more thrilling than ever before. Brace yourselves for a journey of button-smashing delight and gaming glory. Let's dive right in and explore the marvelous changes that await us!
First up, the bumper buttons. Oh, how they used to confuse us with their ever-changing functions depending on the game mode. In Create a Sim (CAS), they would whisk us away from one Sim to another, while in Live Mode, they would warp time itself. But fear not, for Microsoft has answered your prayers. They have aligned the stars, straightened the planets, and unified the bumper buttons across CAS and Live Mode. Now, with a simple press, you can seamlessly switch between Sims in both modes. And what about adjusting game speed in Live Mode, you ask? Well, hold on tight, because the triggers have taken on the responsibility of time manipulation. The power is in your hands!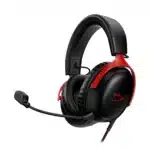 Today, HyperX announces its latest product in the world of gaming audio -- the Cloud III Gaming Headset. This gaming headset promises to deliver a superior gaming experience with its exceptional comfort and immersive in-game audio.
Building upon the success of its predecessor, the Cloud II, HyperX has taken the time to enhance every aspect of the new Cloud III headset. Marcus Hermann, the director of PC gaming at HyperX, expressed his excitement about the new release. He said, "HyperX Cloud has always stood for the most comfortable gaming headsets on the market, and with the Cloud III, we took time to dive deep into what gamers love about Cloud II and enhance every aspect of the new headset."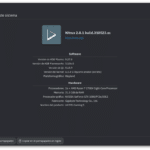 Nitrux 2.8.1, codenamed "sc" for "safer computing," has been released, offering enhanced privacy and security features. While the distribution does not claim to be impenetrable or unhackable, it aims to protect users' privacy and provide tools for online anonymization. The release is made possible through collaboration with packagecloud, which provides the necessary infrastructure for building the distribution.
New users are advised to perform a fresh installation using the latest media. For existing users of version 2.8.0, it is recommended to review the release notes for specific instructions. Notably, Nitrux 2.8.1 employs Linux 6.3.4-1 (Liquorix) as its kernel.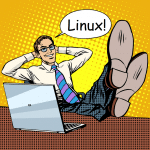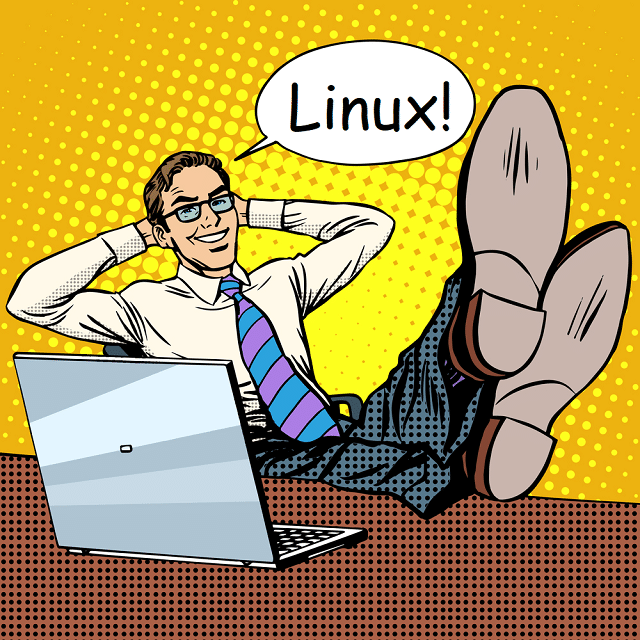 In a world dominated by Windows, it's refreshing to see alternative operating systems stepping up their game. MX-23 beta 1, built from Debian 12 "Bookworm" and MX repositories, offers a promising option for users seeking an alternative to the Windows experience. With a range of new features and improvements, MX-23 beta 1 presents itself as a reliable and user-friendly operating system. Let's delve into the details and explore why MX-23, code-named "Libretto," is a compelling choice for those looking to break free from Windows.
The MX-23 beta 1 installer introduces several noteworthy improvements. One standout feature is the support for both swap partitions and swapfiles. The option to default to swapfiles during the auto installation process adds flexibility to system configuration. Additionally, the installer now features GUI adjustments and enhanced help guidance, making the installation process more intuitive for users. MX-23 beta 1 also introduces the -oem option, enabling user creation on the first boot after installation, further streamlining the setup experience.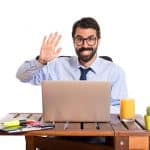 Change is an inevitable part of our technological landscape, and as we march forward, it's important to adapt and embrace the advancements that shape our digital lives. In the midst of these transformations, Apple has announced the imminent shutdown of My Photo Stream, marking a transition to a more comprehensive and streamlined solution: iCloud Photos. Join us as we explore the details of this transition and discover how you can seamlessly keep your photos up to date across all your devices while ensuring their safe storage in the iCloud.
On July 26, 2023, Apple will bid farewell to My Photo Stream, the beloved service that allowed users to effortlessly sync photos across their devices. However, it's essential to note that one month before the shutdown, on June 26, 2023, new photo uploads to My Photo Stream will cease. Any photos uploaded before this date will remain accessible in iCloud for 30 days from the upload date, provided My Photo Stream is currently enabled on your devices. By the time July 26 rolls around, all photos will be removed from iCloud, and the service will be officially shut down.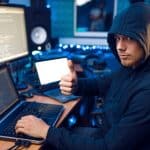 In the ever-evolving landscape of Linux distributions, one project continues to shine as a beacon of community-driven excellence: Mageia. With the recent release of Mageia 9 Beta 2, the Mageia team reaffirms their commitment to delivering a stable and user-friendly operating system that rivals even the most established players in the Linux world.
Since the unveiling of Beta 1 back in February 2023, the developers and contributors behind Mageia have been hard at work. Their dedication has resulted in a myriad of bug fixes, security patches, and enticing new updates. Now, with Beta 2 in our hands, we are afforded a glimpse into the future of Mageia 9 Stable -- a future that holds great promise for Linux enthusiasts worldwide.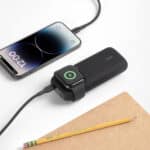 Today, Belkin launches the BoostCharge Pro Fast Wireless Charger for Apple Watch + Power Bank 10K, a groundbreaking power bank that caters to the needs of Apple enthusiasts on the move. This first-of-its-kind charger offers simultaneous fast charging capabilities for newer Apple Watch models and iPhones, providing a seamless and convenient charging experience anytime, anywhere.
With meticulous engineering, this power bank effortlessly accommodates most Apple Watch band sizes and styles, ensuring a perfect fit for users across the board. It's clear that Belkin has left no stone unturned in their pursuit of creating an exceptional charging solution for Apple devotees.