Moto 360 Sport Android Wear smartwatch will miss holiday shopping season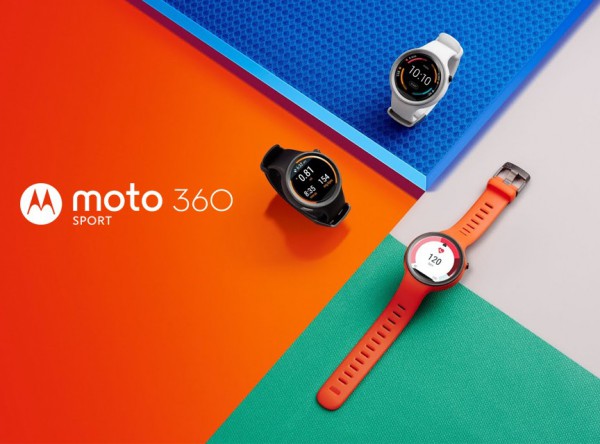 Years ago, venerable toy-seller Toys R Us ran a brilliant advertisement. It showed a goofy kid playing with a rain-check. Yes, the child was palling-around with a slip of paper. This highlighted the importance of being prepared with your Christmas shopping. Kids, and adults, want actual gifts -- not paper-promises for the future.
The same applies for manufacturers, you see, as launching a product after the holiday shopping season can mean death. My colleague Joe Wilcox highlighted this recently with Google's Pixel C, for which the holiday shopping window is closing. Today, Motorola announces its latest Android Wear smartwatch, the Moto 360 Sport, and it is not even pretending to be aiming for the shopping season in the USA. Nope, the company is targeting the beginning of 2016. Maybe the fancy smartwatch doesn't have a calendar?
"Moto 360 is a watch that makes time for you, allowing you to leave your phone in your purse or pocket and still get important information when you need it and want it. Now, with the all new Moto 360 Sport you can get everything you need for your run -- and leave your phone at home. With built-in GPS, heart rate monitoring and a music player, Moto 360 Sport has all the tools you need to hit the road and push for your personal best or just free your hands up to do more important things", says Motorola.
The company further shares, "Moto 360 Sport will be available in the UK and France starting December 18. In the U.S., you can start your New Year's resolutions off right and get your Moto 360 Sport for $299 beginning January 7 on Motorola.com and at select other online retailers. On January 10, look for Moto 360 Sport in Best Buy stores nationwide and our Moto Shop in downtown Chicago. Moto 360 Sport will also be available in Brazil, Canada, China, Mexico and Spain in the new year".
The company shares the following specs.
Operating system: Android Wear
Display: AnyLight Hybrid Display, Corning Gorilla Glass 3, 1.37 inch (35mm), 263ppi (360 X 325)
Watch case dimensions: 45mm diameter by 11.5mm high
Weight: 54g
Battery: 300mAh - Up to a full day of mixed use with Ambient on, Wireless charging with charging dock included
Processor: Qualcomm Snapdragon 400 with 1.2 GHz quad-core CPU (APQ 8026), Adreno 305 with 450MHz GPU
Memory: 4GB internal storage + 512MB RAM8
Connectivity:Bluetooth 4.0 Low Energy, Wi-Fi 802.11 b/g
Sensors: Barometric Altimeter, Accelerometer, Ambient Light Sensor, Gyroscope, Vibration/Haptics engine
Heart rate sensors: Optical heart rate monitor (PPG)
Water resistance: IP67 dust and water resistant6 -- Not waterproof
Microphone: Dual digital mics
Bands: Silicone band
Sadly, Motorola is missing out on a huge opportunity by not launching prior to Christmas. Sure, you can print out a picture of one and give it to someone as a lame "IOU", but that is hardly a magical experience.
Will consumers want it? Well, it isn't particularly attractive, although it is more focused on exercise than fashion. Still, it looks a bit childish -- I can't see a professional wearing it to the office. It remains to be seen if the $300 silicone smartwatch can truly pique consumer interest.
Would you buy it? Tell me in the comments.