TeamViewer 11 comes with the promise of better network performance, redesigns toolbar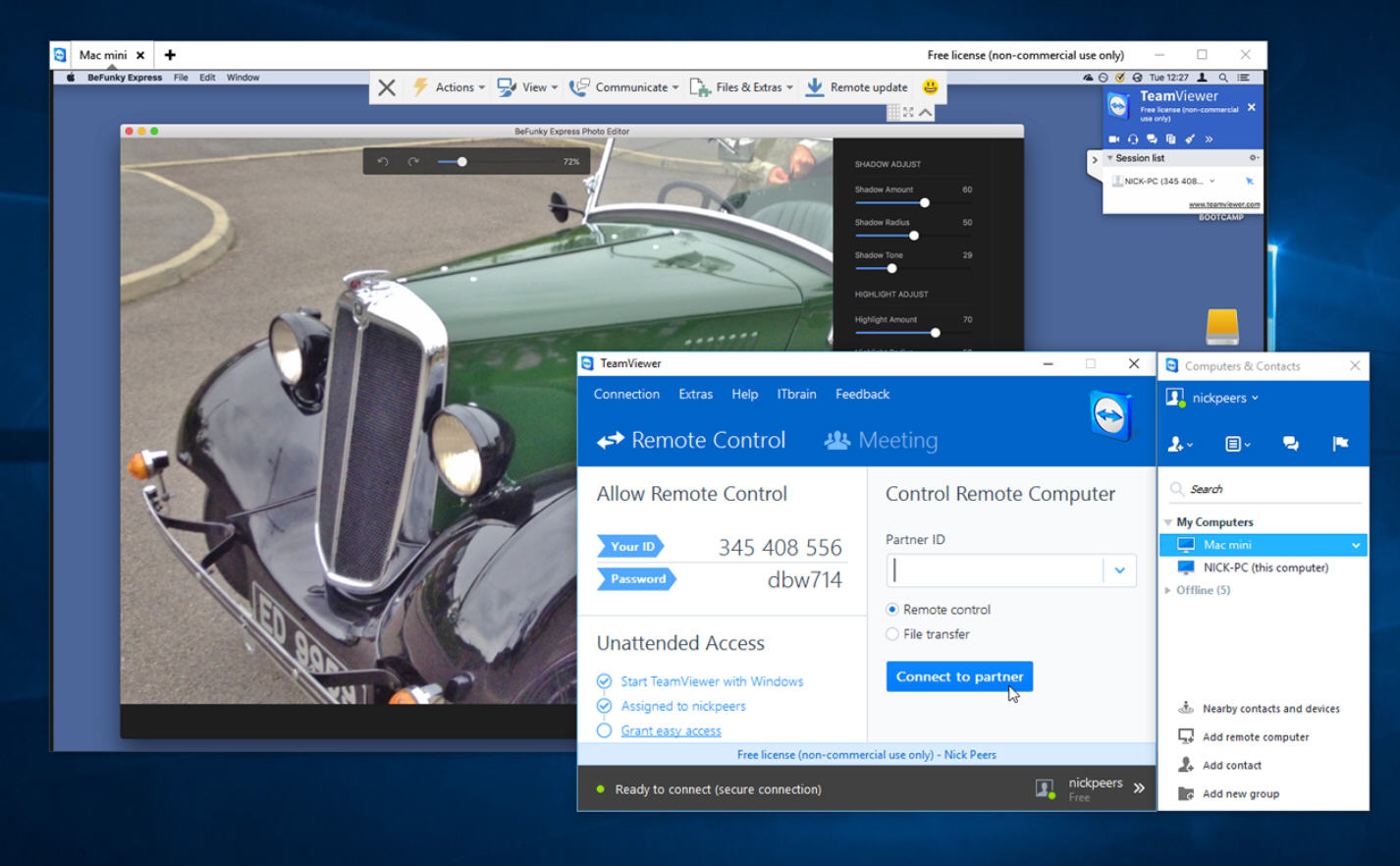 TeamViewer GmbH has released the final version of TeamViewer 11, its remote access tool for Windows, Linux and Mac computers. The new release, also available as a portable build for Windows users, launches with an emphasis on better performance through various networking optimizations.
Version 11 also unveils a redesigned toolbar and client interface, plus adds new options that include unattended access to Android devices as well as a SOS button for those businesses who want to provide it.
The focus in TeamViewer 11 is on performance. It's been overhauled to use up less bandwidth -- promising up to 30 percent lower data usage rates. The efficiencies gained allow TeamViewer to produce better quality image rendering at equivalent bandwidths over the previous version.
TeamViewer 11 also debuts a redesigned client interface and toolbar, based on a combination of user feedback and the latest trends in user-interface design research, according to TeamViewer GmbH.
All users can now also connect directly to a Linux machine's console, making it possible to administer headless servers without the need for an installed GUI, port forwarding, SSH configuration or display.
The growing popularity of Android as a platform beyond mere phones and tablets is reflected by TeamViewer's added support for unattended access on Android devices, which enables users to remotely configure everything from POS and ATM devices to public displays and vending machines. Corporate users also gain a tool for mass deployment of TeamViewer Host to multiple Android devices.
Another business-only addition is the introduction of a custom TeamViewer QuickSupport module that allows companies to put an icon with their logo or CTA on the user's desktop -- the equivalent of an SOS button that updates automatically as the company customizes its settings.
Other new features and improvements include full support for Windows 10 -- including a new universal app available through the Microsoft Store. This is accompanied by TeamViewer extending its support to the Chrome OS platform, with an app now available through the Chrome Web Store. There's also support for remote installation of TeamViewer Host, channel groups and other group sharing improvements.
TeamViewer 11 FINAL is available now as a free-for-personal-use download for Windows, Linux and Mac users. TeamViewer 11 Portable is also available for Windows users under the same license restrictions, as are a range of mobile apps for Android, iOS, Windows Phone and Blackberry. Professional use requires the purchase of a subscription.