Acadia National Park goes digital, plan your visit now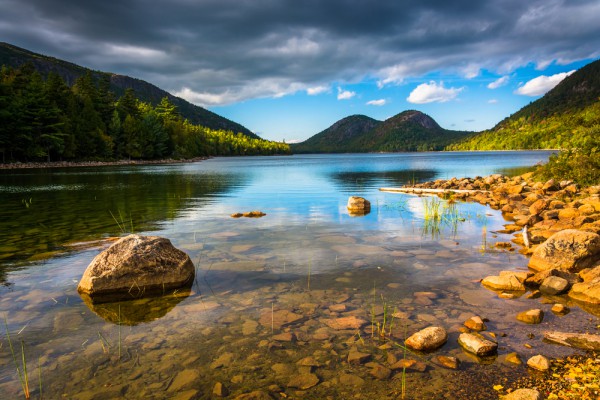 If you ever have the opportunity to visit Maine then a can't-miss destination is Acadia National Park, situated along the Atlantic coast. The 47,000 acres of beauty was preserved way back in 1916 when the US government was rushing to protect huge swathes of land for future generations to enjoy.
Now the park is partnering with NIC for a new test program called "Your Pass Now". It is the first of three national parks that will trial this new approach.
Your Pass Now will allow for entrance passes to be purchased online. That's a huge departure from the traditional method of buying an entrance ticket at the gate.
"Today, many of Acadia's potential visitors conduct business on their smartphones, tablets, and laptops," says Acadia Superintendent Kevin Schneider. "Your Pass Now modernizes the sale of entrance passes and provides a digital alternative to purchasing the entrance pass in person".
This is the work of Maine Senators Susan Collins and Angus King who fought to have the National Park service offer park entrance pass sales online and to do so starting with Acadia National Park.
"With the launch of this pilot program at Acadia, the national park system is entering a new era of accessibility", Senator King states. "Electronic park passes will not only make it easier for the American people to visit and enjoy our most treasured places, but they'll also help the Park Service maximize sales and generate new revenues. I applaud the Park Service for embracing the power of this technology and am delighted that Acadia is leading the nation in piloting it".
Purchases can be made online using either a PC or mobile device. Visitors can then present the pass at the gate using either a printed copy or a digital version right on a smartphone. Customers can also choose dates, allowing advance entrance tickets to be purchased for a specified time. If you opt for digital then the ranger can scan the QR code when you arrive.
Teddy Roosevelt, though not the first to set aside land, would be proud of what became of one of his favorite projects. Now it's up to you to get away from the computer and out into nature.
Image Credit: Jon Bilous / Shutterstock