History channel's Vault comes to Roku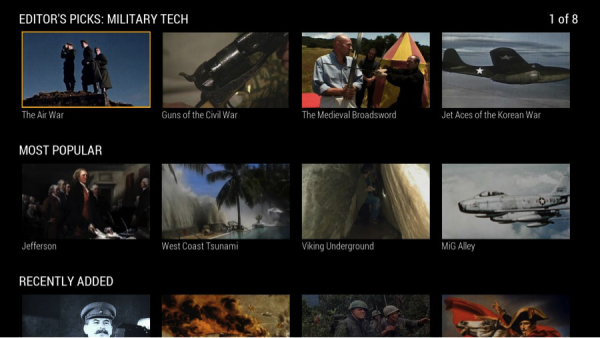 The History channel is one of those networks that many people either love or hate. While it provides good incite into many things, it can also go a bit off the rails at times. On the whole though, it's a solid viewing choice much of the time.
History Vault promises to provide hundreds of hours of "curated" content to viewers and to do so commercial-free. Content is divided up by categories including world leaders, inside the presidency, ancient discoveries and more.
"If you're not sure what to watch first, the experts at History Vault feature three popular collections on the home screen, followed by Editor's Picks, Most Popular and Recently Added", the set-top box maker explains.
To get this latest offering head to the channel store and click on the "movies and TV" category. You'll get a free seven day trial. Once that's up, if you decide to keep it then it will set you back $4.99 per month, not bad providing new content continues to be added.