Fighting censorship: Edward Snowden, Amnesty International, AdBlock and Pussy Riot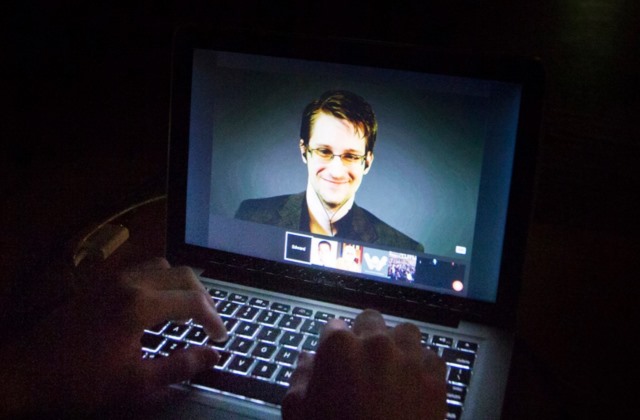 Online advertising is incredibly divisive, and for World Day Against Cyber Censorship, AdBlock is opting to replace banner ads that would normally be blocked with links to Amnesty International. The human rights group is fronting an anti-cyber-censorship campaign, joined by Edward Snowden, Pussy Riot (famous for rubbing up Russia's President Putin the wrong way) and Ai Weiwei.
The aim of the campaign is to promote freedom of speech online but highlighting examples of free speech being censored -- not just in obvious places like China and North Korea, but also the United States and the United Kingdom. Government control of the internet is something that many think is restricted to limiting what journalists are able to publish online, but as the campaign highlights it's a problem that can affect anyone.
In order for there to be censorship of the internet, there has to be surveillance -- and this is one of the reasons Snowden is involved. The former NSA contractor succinctly says: "Even if you're not doing anything wrong, you're being watched and recorded". Amnesty International explains:
Throughout the day, AdBlock's 50 million users will be shown messages from Amnesty International where ads would usually appear. The messages will click through to content from people who governments have tried to silence.
Governments are avidly seeking the power to control ever greater aspects of online communication. While some governments seek laws empowering authorities to carry out intrusive mass surveillance and censor what people see online, others are trying to acquire technologies that allow them to spy on people, hack their devices, or censor free expression online.
The decision by AdBlock to promote the campaign by pushing through ads to its users will no doubt be seen as controversial, but CEO Gabriel Cubbage feels that it is a very worthy cause:
What if instead of merely blocking ads, you could see content that was relevant and enjoyable to you? What if you could support the content you like to see on the Web without having to give up your privacy? We'd like to move in that direction. Blocking ads is both easy and ethical, and it's up to you to decide which ones to let through, if any. And it's up to the advertisers, websites, and yes, maybe even the ad blocking industry itself to earn back your trust with ads and content that you actually might want to see.

And maybe we'll pull that off. But regardless of how Web content gets paid for, no one except you has the right to control what shows up on your screen, or who has access to the contents of your hard drive. Not the websites, not the advertisers, not the ad blockers. And not your government, either.
With big names such as Edward Snowden, Pussy Riot and Ai Weiwei involved, the campaign has a lot of appeal. World Day Against Cyber Censorship is 12 March, so keep an eye out for the campaign from tomorrow.