Best Windows apps this week

One-hundred and seventy-eight in a series. Welcome to this week's overview of the best apps and games released for Windows 8.x and Windows 10 in the past seven days.
This week saw the unveiling of the official Facebook app for Windows 10 (now available to anyone), and Messenger, Facebook's chat and messaging service.
As always, if I missed an app or game that has been released this week that you believe is particularly good, let me know in the comments below or notify me via email instead.
Discounts This Week
The following discounts are provided by Red Stripe Deals, a weekly changing list of offers, and the Deals Hub application.
Here is this week's selection:
App of the week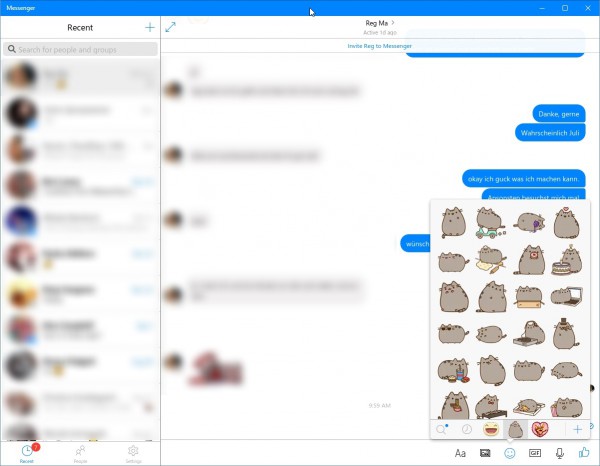 Facebook's official Messenger application is finally available on Windows 10.
You can sign in with your Facebook account, browse the recent chat history by selecting friends or contacts on the left, or send new messages to contacts easily using the app.
Messenger on Windows 10 supports text and voice messages, as well as emoticons, gifs and photos on top of that.
The application displays the unread message count on the taskbar, and also makes use of the notification system of the Windows 10 operating system to inform you about new messages.
Other apps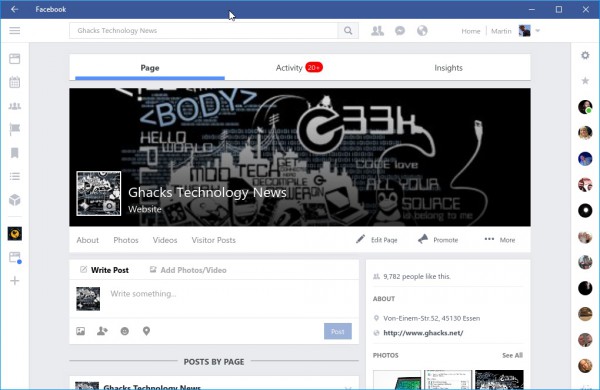 The official Facebook for Windows application is available publicly now on Windows 10 (it was previously available to a limited number of users only).
Sign in to control all major Facebook features right from within the application.
Post status updates, manage friends and pages, use groups, and a lot more.
The app does not support messaging but requests that you use Messenger instead for that.
Facebook for Windows 10 supports live tiles which you can enable when you start using the application. It supports only small and medium sizes though, unfortunately.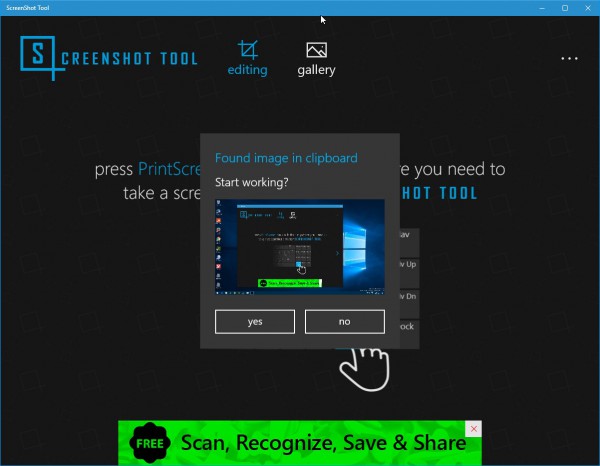 Screenshot Tool monitors the print-key on the keyboard and springs into action once you tap on it.
It captures the entire screen and displays the screenshot in an editor afterwards allowing you to modify the screenshot before saving it to the local system.
The editor supports several operations such as drawing or writing on the image, cutting it, or blurring areas.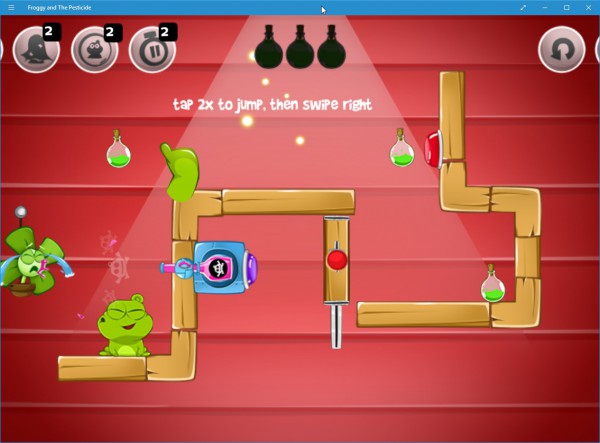 Froggy and the Pesticide is a puzzle game in which you need to collect certain resources by moving Froggy the frog around the map.
You can stick your tongue to elements on the map or double-click to jump in the air.
The main objective is to collect three biopesticides in the level and replace the pesticide in the dispenser with it afterwards to help the "crying plant".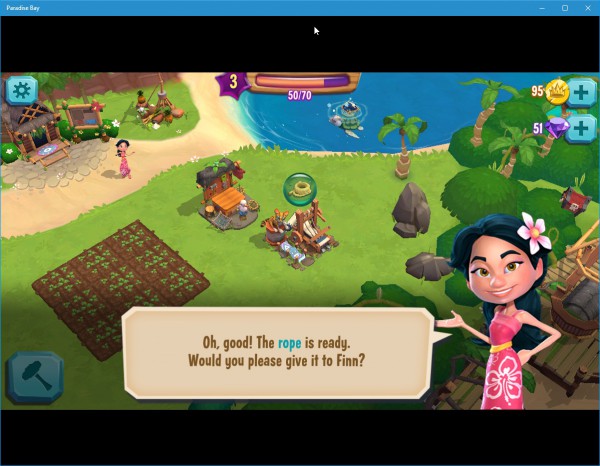 Paradise Bay is an "empire" building game in which you build a tropical island by collecting resources, placing buildings on the map and exploring the island.
The game is well produced but uses typical "free to play" mechanics such as premium currency or construction time
While it is possible to play the game without paying a dime, it means having to wait for certain things in the game and more grinding to get the required resources.
Still, if you like these kind of games, you will certainly enjoy this well made one.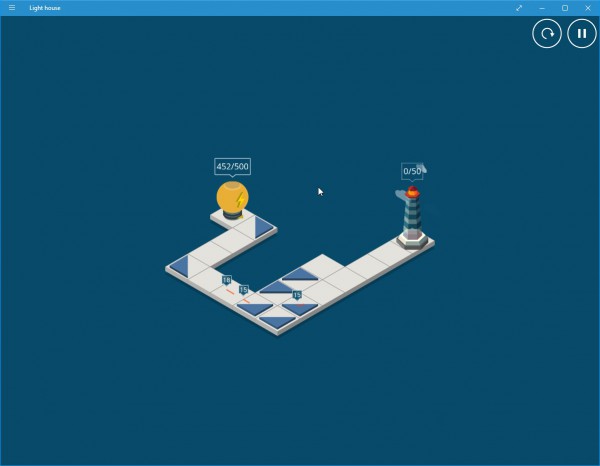 You move electricity from generators to light houses in this isometric puzzle game.
To do so, you need to make sure that the electricity can travel unhindered to the light house.
Notable updates
Audictive Music updated with Last.fm support.
Fox Sports Go is a UWP application now. Also some improvements to video quality, discovery, and design of the app.
Minecraft Windows 10 Edition Beta updates with new Story Mode skins and a free Story Mode-themed map.
Pandora features volume controls and navigation sliders now. Also, some bug fixes and stability improvements.