Best Windows apps this week

One-hundred and seventy-nine in a series. Welcome to this week's overview of the best apps and games released for Windows 8.x and Windows 10 in the past seven days.
More and more full price games are coming to the Windows Store. This week alone saw the release of the long awaited Forza Motorsport 6: Apex, as well as Shadow Complex Remastered, and The Escapists: The Walking Dead.
As always, if I missed an app or game that has been released this week that you believe is particularly good, let me know in the comments below or notify me via email instead.
Discounts This Week
The following discounts are provided by Red Stripe Deals, a weekly changing list of offers, and the Deals Hub application.
Here is this week's selection:
App of the week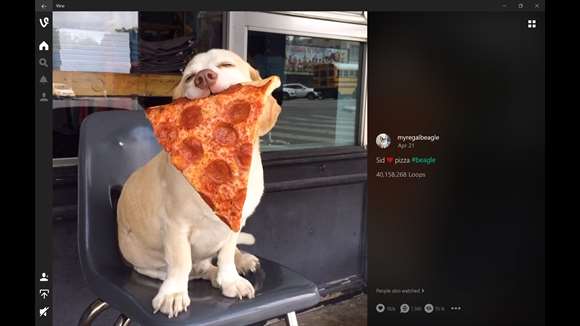 Vine is now officially available for Windows 10. You don't need an account to check out what is popular on Vine using the app, but an account is required for all the other functionality that it provides you with.
Videos can only be uploaded if you sign in to your account, and the same holds true for sharing vines with friends and on social media networks.
One thing that you cannot do right now is read messages using the app.
Other apps
Forza Motorsport 6: Apex (Beta)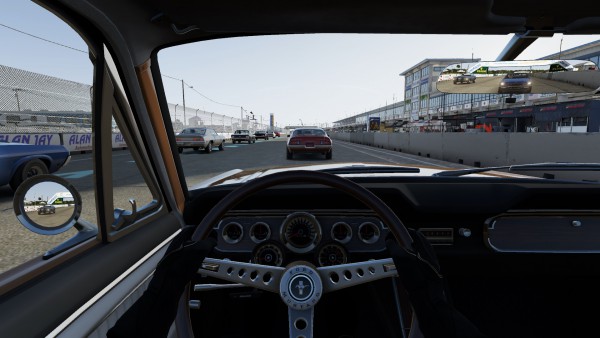 Forza Motosport 6: Apex (Beta) is provided as a free download for Windows 10. The app has a size of 18.8 Gigabyte which is massive when you compare it to the average size of games for the platform.
I suggest you check out the minimum and recommended specs before you start the download. The game requires at a minimum a PC with 8GB of RAM, a DirectX 12 video card, and an Intel Core i3 4170 or better.
The beta ships with a free tour that you can race through and free to play mode.
It seems that the paid upgrade options for additional tours and so on are not yet included.
The game itself offers great racing action (gamepad or keyboard supported), car unlocks and modifications, and everything else that makes the heart of racing fans tick faster.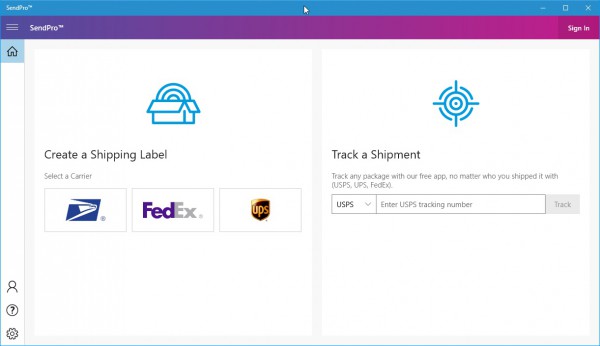 SendPro has been designed to assist you in the preparation, monitoring and management of shipments.
The application supports USPS, FedEx and UPS currently, and supports features such as comparing rates, printing labels, and the scheduling of pick ups.
You may use Cortana in conjunction with the app, and use the linked people app to access contact information.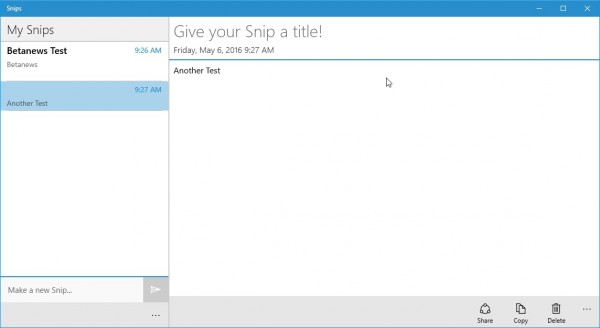 Snips is a note taking application for Windows that is easy to use and -- refreshingly -- can be used directly after installation.
Notes are only text based and the app is basic as it does not support rich text formats, check boxes or media attachments.
You may pin the app to the start menu though to see the latest notes directly there.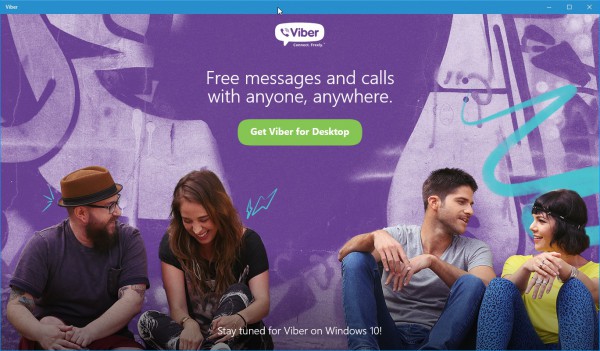 Viber is not yet available for Windows 10 even though you can install the app already on the operating system.
If you are a user of Viber you may want to monitor the application as it will be updated in the future.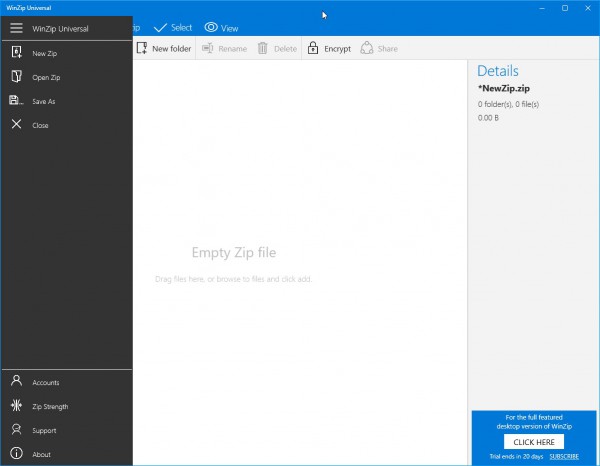 WinZip Universal is the official WinZip version for Windows 10.
You can download the app for free but need to subscribe for $7.99 per year to use it after the 20 day trial expires.
The app does what you expect it to do: you can use it to create, update or open various archive formats including zip, rar or 7z, share files on various social networks, interact with cloud storage services, or use advanced features such as password protection.
One thing that is missing is File Explorer integration. While you can drag and drop files from Explorer to the app to load archives, context menu entries are not supported.
Notable Updates
Dropbox update brings with it new actions to undo actions, video timestamps for photos, improved background uploads and a lot more.
Mail and Calendar was updated recently with two new features: eml messages can be viewed and saved, and print support for day, multi-day and work week views was added.