Lost your Android smartphone or iPhone? Google will help you find it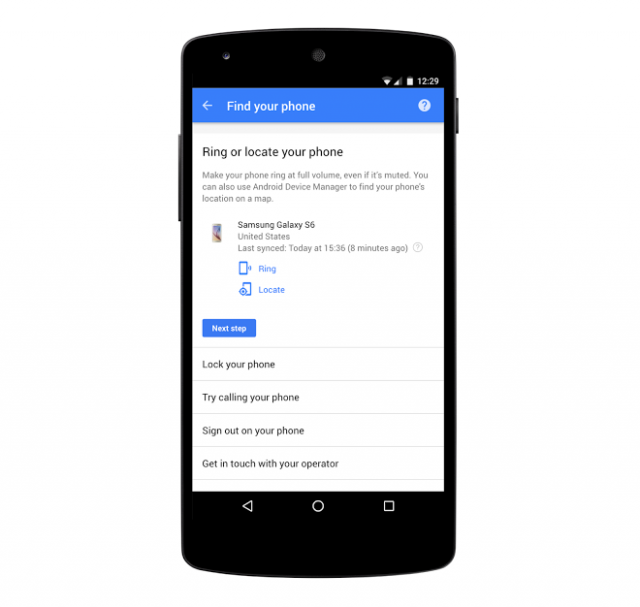 There are lots of services that help you find your lost smartphone, but nothing beats the convenience of a built-in tool like Android Device Manager or Find My iPhone. However, Google might have something that's even better.
Google believes that locating a smartphone should be as simple as a Google search, so the company has introduced a new feature in My Account that lets you do just that. And it works no matter if you have an Android smartphone or iPhone.
The feature, called Find your phone, is introduced in celebration of the first anniversary of My Account, and is available right now for you to test. All that you need to do is search for "I lost my phone" with Google, select your device from the list, log in with your Google account, and you'll see where it is.
The feature works out of the box on Android, but on iOS you will need to have Google's app installed, and obviously configured with your Google account, in order to take advantage of this feature. It also lets you "lock and call [your device], secure your account, leave a callback number on the screen, and more".
Also new is the option to open your My Account page from your phone, by opening the Google app and using the "OK Google, show me my Google account" voice command. This feature is live for English, and will also be available for other languages "soon". You can also get to your My Account page simply by searching your name with Google.