The Sims 4 update dissolves gender boundaries and embraces diversity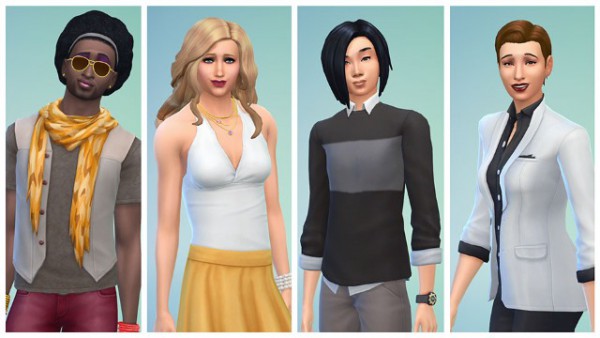 A free update released today for The Sims 4 introduces a swathe of new options relating to creation of Sims. Significantly, gender-specific options no longer exist. Players can access the full range of clothing, hairstyles, physiques and voices regardless of the gender selected.
Electronic Arts says that in all, some 700 options that were previously tied to male or female Sims are now gender neutral. The move, part of a general trend in the technology industry to diversity, has been warmly welcomed by players.
As well as the main game, the update also affects add-ons and expansions for The Sims 4. There are some interesting changes, such as the ability to choose whether your Sim should be able to impregnate others, or get pregnant -- you do have to choose one or the other, though, as biology is yet to be defied.
A screenshot shared on Twitter by Zoey Proasheck shows how Sims can have a masculine or feminine build, wear masculine or feminine clothes, and use the toilet standing regardless of gender:
wow looked at the actual @TheSims settings & it's an incredibly well thought out implementation, genuinely impressed pic.twitter.com/aHnCjnt1tF

— Zoey Proasheck (@Proasheck) June 2, 2016
Electronic Arts said in a statement:
The Sims is made by a diverse team for a diverse audience, and it's really important to us that players are able to be creative and express themselves through our games. We want to make sure players can create characters they can identify with or relate to through powerful tools that give them influence over a Sims gender, age, ethnicity, body type and more.
Having already embraced same-sex relationships within the game, that The Sims should continue on a progressive route is not surprising. Check out the video showing some of the changes that have been introduced:
The update is available now, free of charge.