KAPOW! Bubble Zoom in Google Play Books means better support for comics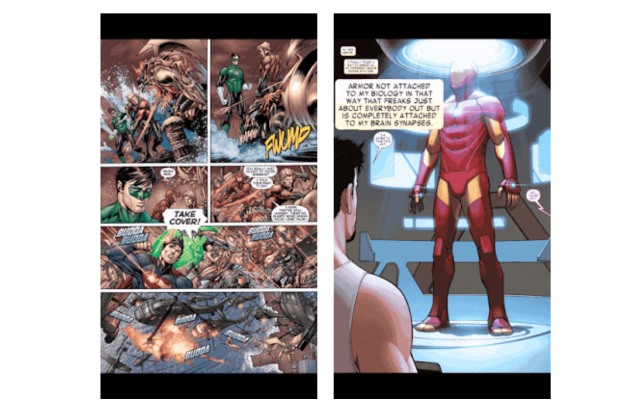 If you use your Android smartphone or tablet to read comics, your reading experience is about to get a whole lot more enjoyable. An update to Google Play Books sees the introduction of Bubble Zoom, a feature announced at San Diego Comic-Con 2016.
It uses image recognition technology to identify speech bubbles and automatically enlarge the text of each, one at time as you tap. To celebrate, Google is offering 50 percent off certain DC Comics and Marvel comics.
Bubble Zoom is currently described as a 'technical preview', and Google is looking for feedback that will be used to improve it. For now only select Marvel and DC comics are supported, but the plan is to roll it out to all titles as the system learns about different comic styles.
Introducing the new feature, Google says:
At San Diego Comic-Con 2016, we just announced Bubble Zoom: a new way to read digital comics on phones and tablets. Using the same technology to recognize objects in photos, we trained our system to identify speech bubbles in comics. Bubble zoom expands the speech bubbles of a comic one-tap-at-a-time, making them super easy to read on your mobile device. It's much easier to read digital comics one-handed as Bubble Zoom automatically identifies and expands each speech bubble for readability. No more compromising the full-page experience or getting lost while panning around.
To take advantage of the 50 percent off offer, head over to Google Play and use the code SDCC2016 by July 24th, 2016.