Microsoft boosts the intelligence of Office with Zoom for PowerPoint, Focused Inbox for Outlook, and more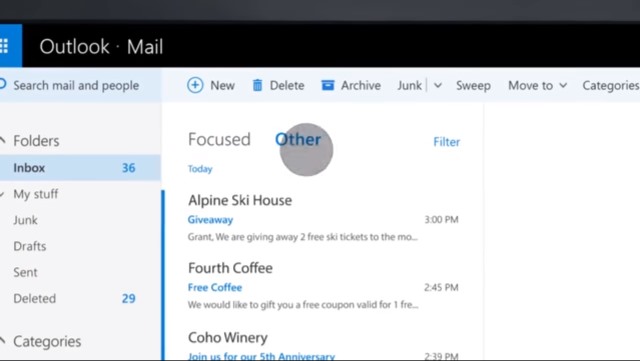 Microsoft today announced a series of updates for its Office apps which help to make the suite more intelligent than ever. There's a strong focus on workflow and efficiency, and things kick off with the Researcher tool. This provides context-sensitive research materials that can be accessed from within Word and quickly added to a document complete with properly formatted citations.
Microsoft says that Researcher will continue to expand to include "sources like national science and health centers, well-known encyclopedias, history databases and more". But this is far from being the only new tool to be added in the latest monthly update.
Next up is the simply-named Editor, a tool that uses machine learning and natural language processing to suggest improvements to writing style. Being a cloud-based service, Editor will improve over time, and the more people that use it, the more accurate and helpful it will become. There are changes in store for Outlook users too, in the form of @mentions and Focused Inbox.
Focused Inbox is a feature that iOS and Android users have already experienced, and now all Office 365 users can take advantage of it -- mobile, desktop and web. It splits a busy inbox into two sections to make it easier to focus on the most important emails without being distracted by the rest. @mentions gives you a quick and easy way to draw other people's attention to an email. The video below shows the features in action:
Arguably the least exciting addition to Office is Zoom for PowerPoint which gives you a new, non-linear way to create presentations. Again, Microsoft has produced a video to show off what all the fuss is about: