Grab your popcorn, AMC lands on Roku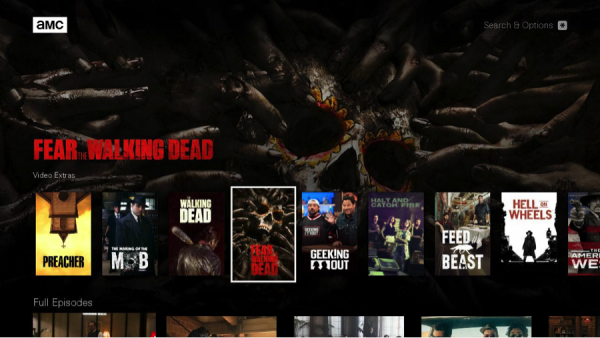 AMC doesn't always show the latest films, but it does land some big names from Hollywood, and of course it's responsible for producing some excellent original content. It's become a go-to channel for surfers looking for something to watch. Now the entertainment network is coming to that tiny set-top box in your living room.
The channel debuts just in time for the mid-season launch of Fear the Walking Dead. If you're into zombie apocalypses then that's certainly for you.
Roku claims "Customers who subscribe to AMC through a participating cable, satellite or telco provider can stay current with full episodes and video extras from your favorite AMC originals, including The Walking Dead, Preacher, Fear the Walking Dead, Better Call Saul and more. In-season full episodes are available the day after they air with your TV provider log in".
Therein lies the caveat. You have to prove that you're subscribed to some sort of TV service, be it cable or satellite. That's the problem that continues to rub people the wrong way.
On a brighter note, you do get extras such as behind-the-scenes footage from shows. You can find the channel in the "store" under "Movies and TV". It's available to both set-top boxes and Roku TVs.