Emergency communications in the modern age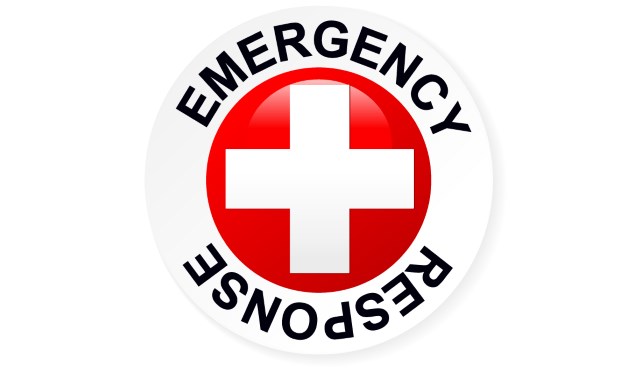 Organizations have an increasing number of employees who travel. According to a 2015 report by Strategy Analytics, the global mobile workforce is expected to grow to more than 1.75 billion by 2020, accounting for almost half of employees. For organizations of all sizes, mobile workers make communicating in an emergency increasingly difficult.
In the event of an emergency effective communication is crucial. The safety of employees is of importance to organizations. When a location-based crisis occurs (such as a fire, explosion, natural disaster or terrorist attack) organisations need to have the tools in place to communicate with employees quickly and reliably. For example, if there were riots taking place in the same area an employee was traveling, it is important for an organization to be able to notify that person and make them aware of the danger, as well as provide the necessary actions to guide them to safety.
So how does a company know where its employees are? How can it fulfill its duty of care and ensure employees are safe in times of crisis, no matter where they are located?
According to Ernst & Young's latest Global Mobility Effectiveness Survey, only 30 per cent of companies have a system in place for tracking business travelers. Location data collected from building access control systems, including Wi-Fi access points and travel management systems, can help safety-conscious organizations automatically keep employee locations up to date -- even when employees are traveling or moving between buildings. In such instances, organizations can improve security preparedness and employee safety by harnessing location-based technologies that help ensure the right message is sent to the right people at the right time.
Importance of location tracking and alerting
The increasing regularity of crisis events worldwide necessitates the need to instantly locate and alert employees of any nearby risks. Dynamic location tracking and alerting has huge potential for safeguarding the well-being of mobile workers. Many organizations have started to integrate critical communication platforms with physical security systems to identify, communicate with and account for employees during these disruptive events.
When adopting critical communication systems, it is important for an organization to optimize its crisis management plans to make the most of the tools at its disposal.
Aggregate location data across multiple systems
In today's digital world everything is connected and many of the devices and technologies we use on a daily basis transmit data instantaneously -- meaning employee locations can be automatically acquired. Everything from access control and badging systems to sophisticated biometric systems that require fingerprint and facial recognition track specific employee movements between corporate buildings. Wi-Fi access points act similarly, providing location information linked to laptops, apps and other devices employees connect to throughout an organization's facilities. By utilizing these systems, companies can use the data that is already being provided to maintain a database of where their employees are and use that data for triggering automated incident communication in the event of an emergency.
Merge travel risk management with location alerting
Corporate travel management tools and travel security services such as International SOS, provide specific travel details and itineraries for individual employees -- so organizations know where employees are traveling to, how they are getting there and where they will be staying once they arrive.
An effective location alerting system will aggregate and store data from as many sources as possible. This enables organizations to locate and communicate with staff during an emergency and help determine if they are safe or in need of assistance.
Ensure databases are accurate
Location-based notification systems need quality data that is up-to-date and accurate to effectively reach an organization's employee base. Traditional methods of importing data such as spread sheets and call lists have proven ineffective. While these sources contain important contact path information such as landline numbers and addresses, they lack other contact paths that employees are most likely to notice whilst traveling, such as mobile phones, email and app notifications. Collecting correct and relevant contact data ensures that messages are received and responded to by employees.
Automate communication
Once location data is gathered and stored, it must be connected to a critical communications platform that can instantaneously distribute targeted alerts in the event of an emergency. The most effective critical communications systems are those that allow for two-way communication between an organization and its employees.
When a location-based emergency occurs, critical communications platforms can send messages to a targeted geographic region -- whether that is a specific building, floor, neighborhood or postcode. Additionally, the systems two-way polling feature enables emergency notifications to be acknowledged and -- if needed -- acted upon. Adopting a system that permits recipients to acknowledge that a message was received allows organizations to quickly determine who is safe and who is potentially in danger.
If a fire breaks out in a corporate building on the fifth floor and an emergency alert is sent out to all employees in the building, organizations are able to know instantly that three employees used their security badges to swipe in to that floor earlier that afternoon, but only one responded to the emergency alert. With two-way communications enabled, organizations can expect that a notification will be acknowledged and that there is a danger that the other two employees are incapacitated.
Building on this idea, systems that enable employees to initiate communications have a much greater impact in protecting their safety in location-based emergencies. For instance, if an employee finds themselves in the midst of a terrorist attack, panic button capabilities are extremely valuable. Panic button applications have the capability of sending a message to an organization's security team -- automatically transmitting the employee's location, as well as any shared audio and video with just the push of a button.
During critical situations, the ability to identify and reach employees with reliable, automated communications that harness geo-intelligent tools can not only protect business assets but save the lives of employees. As every minute counts, organizations cannot afford to waste time searching spread sheets and schedules to manually notify employees. Automated communications that utilize available location data enable organizations to connect with employees more effectively, helping to ensure their safety during emergencies.
Photo credit: Vectors.1 / Shutterstock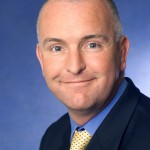 Nick Hawkins is the Managing Director, Everbridge EMEA. In this role, he leads the company's EMEA operations, with a focus on business development, partnership growth, sales and strategic business operations. Throughout his career Hawkins has successfully demonstrated valuable leadership skills, including experience directing and executing distribution channel expansion and strategic business growth.