Amazon announces Fire HD 8 with quad-core processor and 12-hour battery life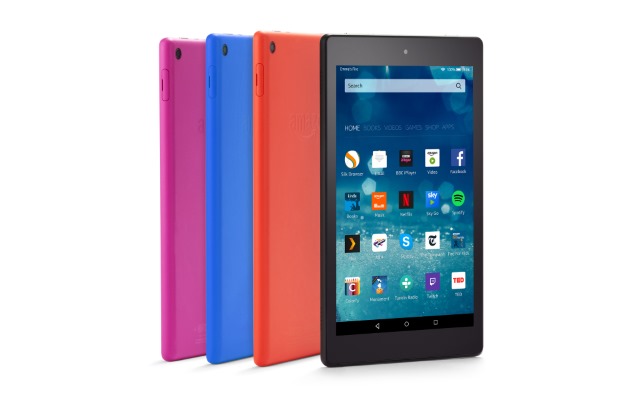 Today, Amazon reveals details of the latest addition to its Fire range of tablets, the Fire HD 8. As the name would suggest, this is an 8-inch tablet and the key selling point is the fact that it is absolutely dirt cheap.
Of course, this is not its only selling point: there's also 12 hours of battery life -- something which is important for an entertainment-focused device. Much of the hardware has been upgraded from previous models, but it is by no means a powerhouse.
For a tablet whose main purpose is for reading ebooks and watching movies, the 1280 x 800 screen will disappoint many. 189ppi is just not very much these days, but you do have to keep in mind that this is a budget device. RAM has increased from a meager 1GB to an ever-so-slightly-less meager 1.5GB.
Storage options are 16 and 32GB, but this can be further extended thanks to the inclusion of a microSD slot. If you feel inclined to use the Fire HD 8 to take photos, Amazon offers unlimited cloud storage to house them. Horsepower is provided by a 1.3GHz quad-core processor.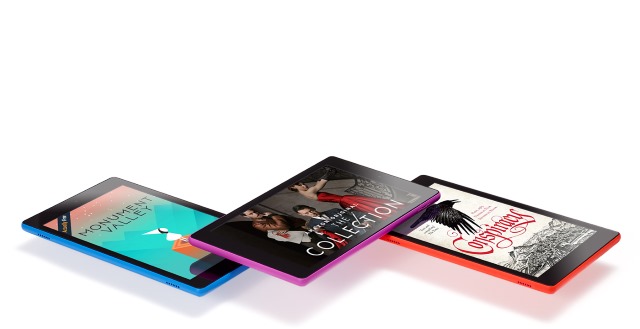 Speaking about the new Fire tablet, Jorrit Van der Meulen, VP, Amazon Devices EU said:
We believe in a different approach to tablets -- providing premium products at non-premium prices -- and customers love it. In fact, we've seen our Fire tablet sales more than double year-over-year as a result. The all-new Fire HD 8 packs more battery life, more storage, and faster performance.
The Fire HD 8 is available to pre-order right now and it will start shipping on 21 September. Color choices are black, magenta, blue, and tangerine.
To place your pre-order in the US for $89.99 head to www.amazon.com/firehd8, while in the UK you need to visit www.amazon.co.uk/firehd8 where you'll find the dollar sign has been replaced with a pound sign, bringing the price to £89.99.