Best Windows apps this week

One-hundred and ninety-nine in a series. Welcome to this week's overview of the best apps, games and extensions released for Windows 8.x and Windows 10 in the past seven days.
This week saw the release of a first batch of converted win32 applications like Kodi, Tweeten or PhotoScape X Pro  in Store.
As always, if I missed an app or game that has been released this week that you believe is particularly good, let me know in the comments below or notify me via email instead.
Check out last week's best of Windows apps post if you missed it.
Discounts this week
Some apps are discounted for more than one week. Starting this week, only new apps and games are listed below. Check out the previous post in the series for past offers that may still be valid.
The following apps and games are discounted by at least 50 percent this week:
App of the week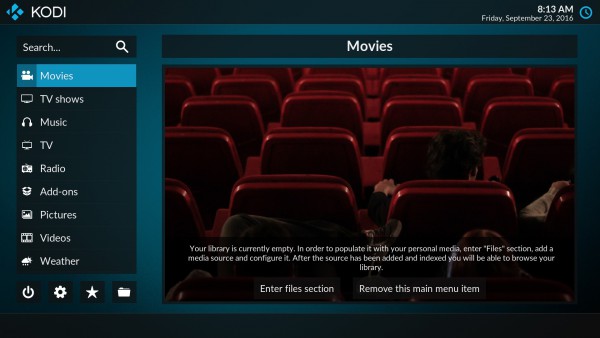 Kodi is an excellent, long-standing media management and playback program. The Windows Store version of Kodi brings the feature set of the desktop program to the Store.
Add your media collection -- music, videos, images -- to Kodi's library, to play videos or movies using the interface.
You may watch TV, play DVDs or Blu-Rays, or listen to Radio on top of that.
Kodi supports local storage and network playback, and may be controlled with the mouse and keyboard, a gamepad, or a compatible remote.
Other apps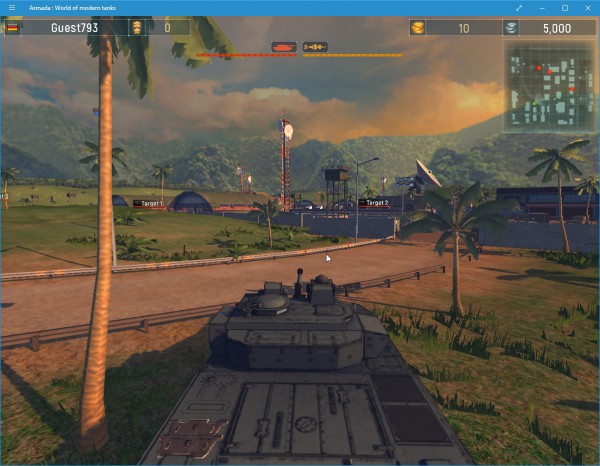 Armada: World of modern tanks is a multi-player tank battle game in which you try to complete objectives and destroy enemy tanks.
You earn currency while you play the game which you may invest in tank upgrades.
You may improve the main gun, auto-loader, armor plating, or engine to make your tank hit harder, take less damage or maneuver faster on the battlefield.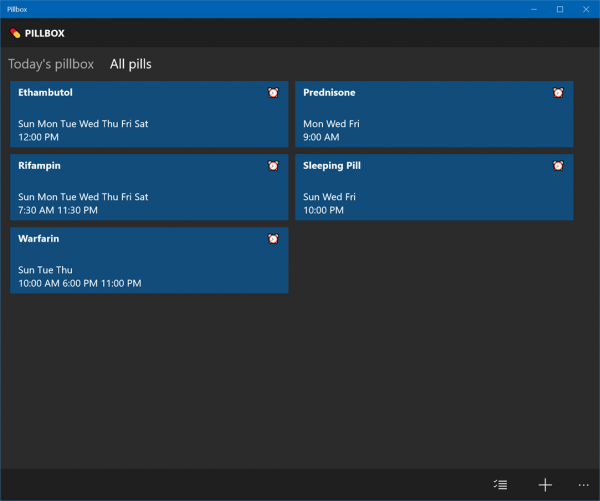 Pillbox is a pill management and medicine application that reminds you when it is time to take your pills.
The app displays the list of medications, and the schedule in its interface.
It uses notification systems to notify you when it is time to take pills, so that it is less likely that you will forget to take them.
The free version of the app is good for 5 different medications.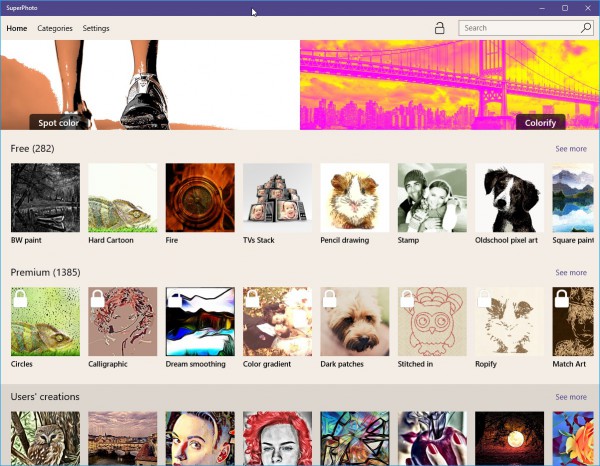 SuperPhoto is available as a free and paid application. The free version lets you apply several hundred effects to images that you load from local storage or take using a connected camera.
The app is simple to use: pick a photo or image, and then one of the available filters to apply it instantly.
Most filters come with options to fine tune the output. You may then save the image to the local device, or switch to another filter instead.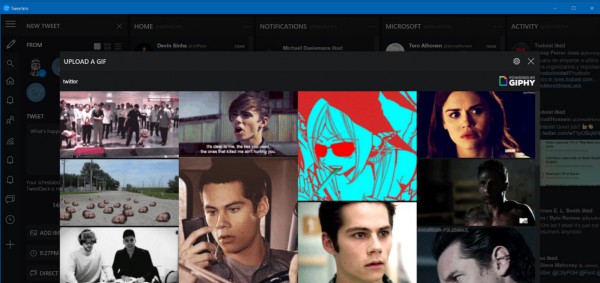 Tweeten is a Twitter client for Windows 10 that is been turned into a UWP.
Tweeten supports all the features that you'd expect from a full-blown Twitter client: monitor timelines and multiple accounts, multi-column UI, schedule tweets, notifications, search functionality, light and dark themes, keyboard shortcuts and a lot more.
Notable Updates
OneNote updated for Insiders with new sharing options, a text highlighter, new embed options and designs, options to add alt text to images, account selection for notebooks, and an option to clear the formatting.
Zonos, a third-party Sonos app supports system media controls in the latest update, as well as faster startup.