New law requires IMDB to respect actors' privacy and remove ages on request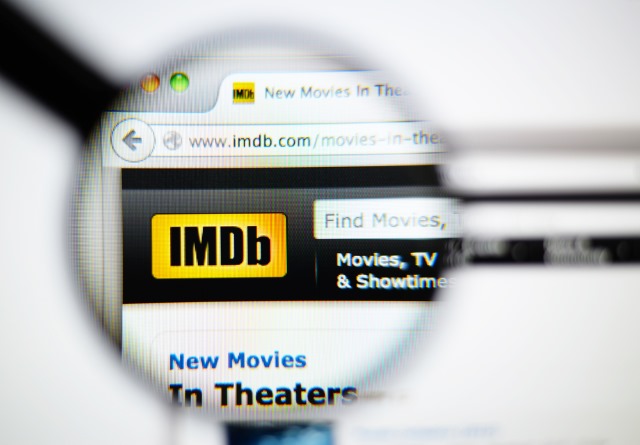 If you've ever got into an argument about the age of an actor, or you've just been curious about how old someone is, you may well have hit IMDB to find out. But starting next year, the Internet Movie Database will have to comply with requests to remove age details from profiles after the state of California passed a new anti-discrimination law.
The bill, AB-1687, requires that all sites that have paid subscriptions that allow people to post resumes and other information respect requests to remove information relating to age -- or just not post this information in the first place. Welcomed by some, the new legislation has also been criticised for being a violation of free speech.
Governor Jerry Brown signed the bill into law "to ensure that information obtained on an Internet Web site regarding an individual's age will not be used in furtherance of employment or age discrimination". It is not just IMDB that will be affected by the bill, but it is one of the largest sites that will have to comply with it.
The new legislation says:
This bill would prohibit a commercial online entertainment employment service provider that enters into a contractual agreement to provide specified employment services to an individual paid subscriber from publishing information about the subscriber's age in an online profile of the subscriber and would require the provider, within 5 days, to remove from public view in an online profile of the subscriber certain information regarding the subscriber's age on any companion Internet Web site under the provider's control if requested by the subscriber. The bill would define terms for purposes of these provisions. Under the bill, a provider that permits the public to upload or modify content on its own Internet Web site or any Internet Web site under its control without prior review by that provider would not be in violation of these provisions unless the subscriber first requested the provider to remove age information.
Majority Leader Ian Calderon explained why he feels the law is important:
While age information for Hollywood's biggest stars is readily available from other online sources, this bill is aimed at protecting lesser known actors and actresses competing for smaller roles. These actors should not be excluded from auditioning simply based on their age.
But at the other end of the spectrum are people like Internet Association spokesman Noah Theran who says:
We are disappointed that AB 1687 was signed into law today. We remain concerned with the bill and the precedent it will set of suppressing factual information on the internet.
Photo credit: Gil C / Shutterstock