Facebook adds augmented reality Halloween masks to Live video plus spooky reactions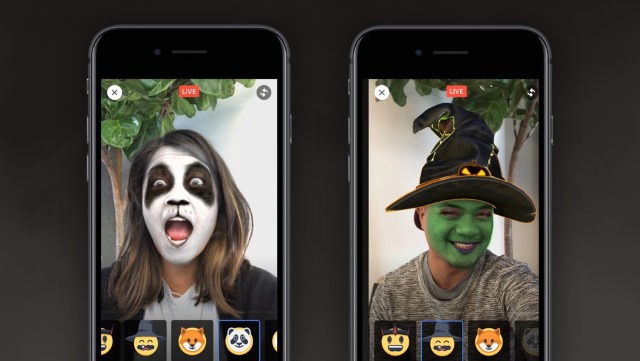 Out on the streets people may be keeping an eye open for killer clowns, but on Facebook this Halloween things are also taking a frightening turn. The social network is using this spooky time of year to introduce augmented reality masks to Live video -- with a Halloween twist, of course.
At the same time, Facebook is also adding "limited-edition" Halloween reactions. These transform the now familiar Like, Love, Haha, Wow, Sad and Angry reactions in something rather more ghoulish.
Augmented reality masks are not exactly a new invention, and it's little surprise that Facebook is looking to get in on the action. The feature starts out by launching to iOS users in the US, UK and New Zealand, with the promise that Android users and people in other countries will get a look "in the coming months". Public figures using Facebook Mentions on iOS are also gaining access to the feature.
Masks can be added to video by simply tapping the magic wand button and making a selection from the creative tools tray.
Reactions are also getting a Halloween makeover.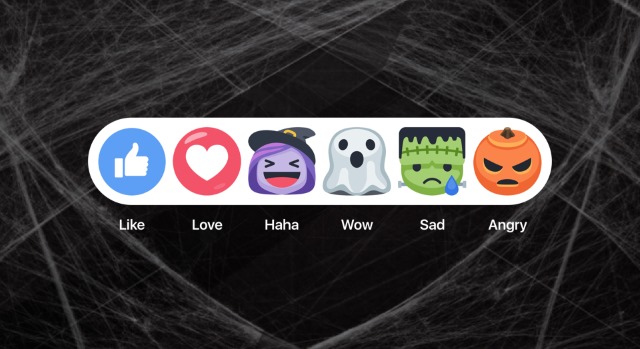 They work in exactly the same way as regular reactions, but there is a new set of icons to choose from: skeletal thumbs up (Like), the candy heart (Love), the laughing witch (Haha), the ghost (Wow), Frankenstein (Sad), or the scowling pumpkin (Angry).