What's the best Linux distro for you?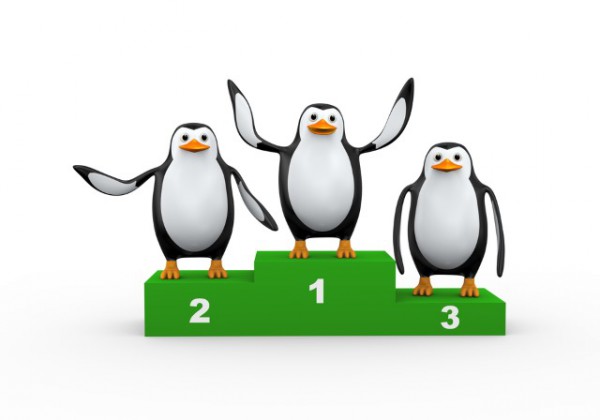 When it comes to desktop operating systems, there are three main camps into which people fall: Windows, Mac and Linux. In the case of the latter camp things can be confusing because there are endless distros to choose from -- but which is best?
The beauty of Linux is that it can be tweaked and tailored in so many ways. This means that while the plethora of choice can seem overwhelming, it is also possible to find the perfect distro for just about any scenario. To help you make the right choice, here's a helpful list of the best distros to look out for in 2017.
The list, compiled by Linux.com, breaks down the decision-making process so you can jump right to the distro that's right for what you intend to do. It could be that you're looking for an everyday desktop distro, or you might have an aging laptop that you want to re-purpose with a lightweight Linux build. Maybe the Internet of things is your, er, thing, or perhaps you're a sysadmin looking for the best Linux distro. This list could contain the answers you have been looking for.
Best Distro For Sysadmins: Parrot Linux
Described as having a "rock solid foundation", Parrot Linux is packed to bursting with all of the tools any self-respecting sysadmin needs. There's also a firm focus on security, which is hardly surprising.
Best Lightweight Distribution: LXLE
Proving that you certainly don't need a powerhouse of a computer to run a decent operating system, LXLE is based on Ubuntu 16.04 and features the LXDE window manager.
Best Desktop Distribution: Elementary OS Loki
Arguably the category that will generate the most interest, the winner here is Elementary OS Loki. Something that works very much in this distro's favor is the fact that it very closely resembles the look and feel of macOS -- for free!
Best Distribution For Those With Something to Prove: Gentoo
This interestingly-named category is for those who, basically, want to show off how much they know about Linux. Requiring everything to be built from source, Gentoo is not for the faint-hearted, but it does allow for a tailor-made distro if you're willing to put in the hours.
Best Linux For IoT: Snappy Ubuntu Core
Uptake and interest in the Internet of things is very much on the increase, and the important thing here is a small footprint -- something offered by Snappy Ubuntu Core.
Best Non-Enterprise Server Distribution: CentOS
A familiar name to many, CentOS -- based on Red Hat Enterprise Linux -- is the recommendation here.
Best Enterprise Server Distribution: SUSE
Even if you're not particularly familiar with Linux, you have probably heard of stalwart SUSE.
Do you agree? What would your recommendations for the perfect distro be?
Image credit: Asfia / Shutterstock