Genymotion On Demand is a cloud-based virtualized Android emulator for the enterprise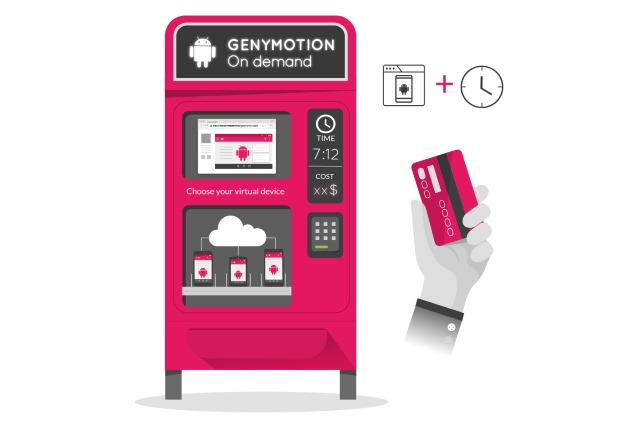 Genymobile, the company behind the Android emulator Genymotion, has announced a new cloud-based virtualization platform aimed at Android developers. Running on Amazon Web Services, Genymotion On Demand offers access to the full Android operating environment online.
Billed by the hour, Genymotion On Demand gives enterprise devs the opportunity to try out apps in the cloud and extend existing services into the cloud. With no contract, the service offers an affordable entry point into virtual Android devices.
Genymobile envisions the service being used by help desks as it's easy to quickly create a system that matches that of a customer. It can also be used for security and benchmarking, as well as stress-testing services without the need for huge numbers of physical devices and users. The company also says that the virtualization service could be used to run different ad campaigns to test effectiveness.
Genymobile explains that the service is highly flexible:
Apps can be launched in a web page, such as in an ad banner, or in "kiosk" mode. Android virtual devices can be cloned, scaled and automated. Apps can connect to Android virtual devices on AWS via ADB activated through specific settings by issuing ADB calls locally, and seeing those executed on virtual devices that are on AWS.
There are three versions of Genymotion On Demand to choose from:
Runtime, for simple apps not requiring a GUI
Pro, to run mainstream Android apps
Performance, for those apps with intense graphics UIs
The company says:
Genymotion on Demand has been developed with enterprise use cases in mind. Our team was able to shrink the cloud platform to fit a full Android environment in each virtual device; they have implemented a full, unrestricted user/physical interaction stack; all Android API interaction widgets; and have included full, high-speed custom 3D rendering stack  in a web browser window, which can auto-adapt to the performance of the underlying AWS instance.
You can take a look at Genymotion On Demand in the Amazon AWS marketplace, or find out more at the Genymobile website.