Why ethical hacking is the top job of 2017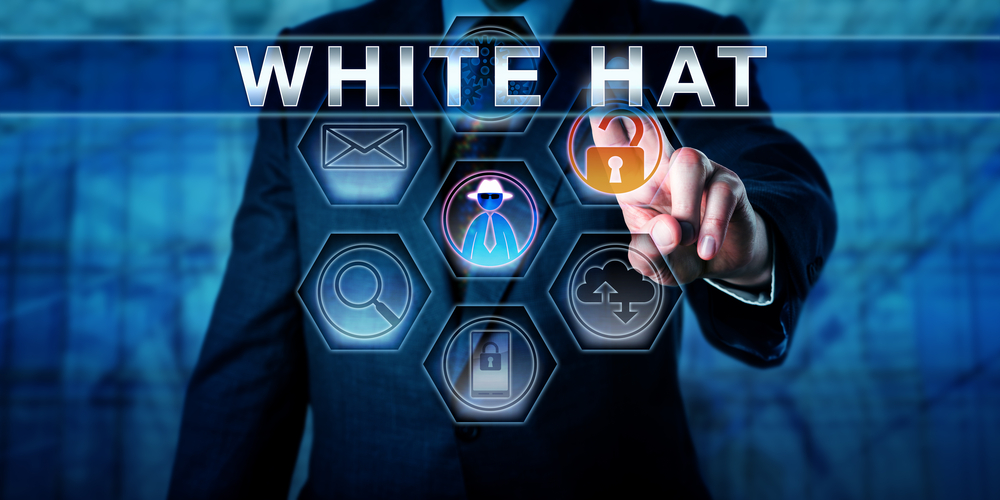 61 percent of UK businesses believe they will suffer from cyber crime in 2017, according to new research from Mimecast. These anxieties are justified: two thirds of large UK businesses were targeted by cyber criminals last year.
As the threat posed by cyber crime increases, businesses now invest more than ever in training, technology and skills -- global cyber spending is predicted to reach $1 trillion by 2021.
Ethical hackers (or penetration testers) are highly-sought after by businesses and the role is increasingly attractive to IT professionals, or those looking for a career move. Here's why ethical hacking is the top job of 2017.
Businesses need ethical hackers more than ever
Experts have long warned of the threat from increasingly complex cyber crime, and with good reason: the global cost of hacks, breaches and DDoS attacks will reach $6 trillion annually by 2021.
Businesses need professionals that can prevent devastating cyber security breaches. Organizations serious about security now hire ethical hackers to probe their networks, systems and applications.
Ethical hackers conduct penetration tests -- controlled hacks -- on organizations to find vulnerabilities. But unlike malicious 'black hat' hackers, these security experts provide the insight needed to fix flaws, before they can be exploited. Businesses that hire ethical hackers get unique insights from an intruder's perspective.
Cyber criminals regularly take advantage of backdoors in an organization's infrastructure or network. These backdoors can exist perpetually and it only takes one hacker to discover them and compromise your business.
Without harmless penetration tests, security holes will remain unseen, leaving an organization in a position that a hacker could exploit.
Ethical hacking knowledge isn't an added luxury for global corporations, SMEs demand these skills too; 43 percent of cyber attacks actually target small businesses, according to Symantec's 2016 Internet Security Threat Report.
The work done by ethical hackers actively prevents cyber criminals from taking advantage of businesses. At a time when the incidence and damage caused by lackluster security is greater than ever, there will be no shortage of work for professionals with these skills.
Bright career prospects
As the global cyber security skills deficit reaches 1.5 million professionals, those with ethical hacking skills are a valuable commodity.
Cyber security now sits at the top of the C-suite agenda, resulting in a surging demand for IT security professionals, like ethical hackers and penetration testers.
"The market for IT security professionals is poised for another strong year," notes CompTIA Senior Vice President Tim Herbert. "The security job category was one of the faster growing IT occupations during 2016."
Security knowledge provided by penetration testers and ethical hackers is highly valued by organizations because of the risks accompanying a security vulnerability passing undetected.
Earlier this year, Facebook awarded its largest bug bounty ever -- £32,000 -- for reporting a critical vulnerability in the company's servers. Facebook paid ethical hacker, Andrew Leonov, after he identified a remote code execution flaw in ImageMagick, a popular open-source software tool used by Facebook.
Since the introduction of its Bug Bounty program, Facebook has paid out more than £4 million to responsible security professionals.
Demand for cyber skills is also reflected in salary with the average security salary climbing 4.99 percent in Q4 2016. The average UK salary for an ethical hacker is now a comfortable £40,000, increasing to £60,000 for penetration testing roles (ItJobsWatch, 2017).
The days of hiring shady underground hackers are over. A pool of certified security professionals is available to choose from. There are a number of ethical hacking certifications available that provide businesses with a benchmark from which to identify employees in possession of the requisite skills. These qualifications are also a brilliant resource for budding ethical hackers to build and validate their knowledge.
When hiring an ethical hacker look out for industry-standard certifications, like EC Council's Certified Ethical Hacker (CEH) or GIAC's GPEN.
GDPR hits soon and the stakes increase
2017 is set to be the worst year yet for data breaches that cost an average of £3.2 million -- and that's without considering lasting damage to brand and reputation.
Ethical hacking skills directly contribute to protecting businesses from these crippling data breaches. With the EU General Data Protection Regulation becoming law in May 2018, the stakes will increase and organizations will risk more than ever if they fail to invest in their data security.
Consequences of non-compliance to GDPR are severe, and the rules are broad. If the data you hold on EU citizens is found to be inadequately protected, you'll face fines of £17m or 4 percent of your annual turnover, whichever is greater.
The year of the ethical hacker
With 1/8 of Britain's GDP coming from the digital economy, it's crucial that businesses invest in professionals like ethical hackers to defend themselves.
With increasing salaries, great job prospects and GDPR incoming soon, there may never be a better time for companies to be an ethical hacker.

Photo credit: LeoWolfert / Shutterstock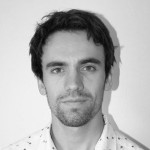 Alex is a technical writer for Firebrand Training. Working at the forefront of the IT training industry, Alex uses his insider knowledge to write regularly on IT security, networking and cloud technology.