Apple ditches Imagination Technology and will make its own iPhone GPU chips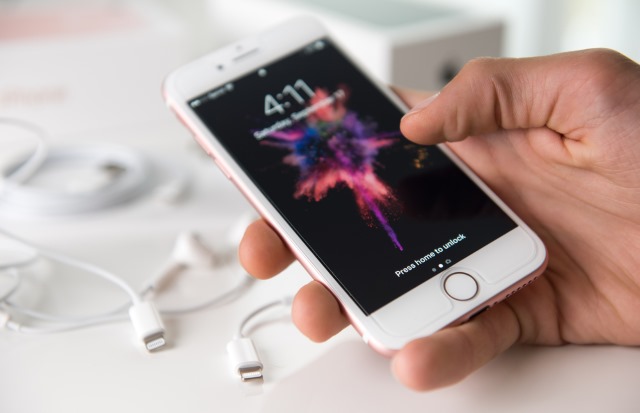 In a dramatic announcement, British firm Imagination Technology has revealed that in 15 to 25 months' time Apple will no longer be using its GPU chips. Imagination's graphic chips are used in the iPhone, iPad, iPod, Apple TV and Apple Watch, and the revelation sent the British firm's shares into freefall.
Apple will reduce its reliance on Imagination's technology as, the chip-maker explains, it "has asserted that it has been working on a separate, independent graphics design in order to control its products and will be reducing its future reliance on Imagination's technology." Apple is Imagination's largest customer, and the company has issued a warning that the iPhone-manufacturer risks infringing upon intellectual property rights.
So far, Apple has said nothing publicly about the decision, but Imagination Technology issued a statement on its website. The post says that Imagination "has been notified by Apple Inc, its largest customer, that Apple is of a view that it will no longer use the Group's intellectual property in its new products in 15 months to two years' time, and as such will not be eligible for royalty payments under the current license and royalty agreement."
After revealing that Apple is looking to bring its GPU development in-house, the aforementioned statement adopts a marked shift in tone, suggesting that Apple could infringe on IP rights:
Apple has not presented any evidence to substantiate its assertion that it will no longer require Imagination's technology, without violating Imagination's patents, intellectual property and confidential information. This evidence has been requested by Imagination but Apple has declined to provide it.

Further, Imagination believes that it would be extremely challenging to design a brand new GPU architecture from basics without infringing its intellectual property rights, accordingly Imagination does not accept Apple's assertions.
The news saw Imagination Technology share price plunge by 69 percent on Monday morning, before recovering slightly.
The company is now entering into discussions with Apple to see if an alternative arrangement could be agreed upon for licensing and royalties. Imagination's statement signs off saying:
Imagination has reserved all its rights in respect of Apple's unauthorized use of Imagination's confidential information and Imagination's intellectual property rights.

A further announcement will be made in due course.

This announcement contains inside information.
Image credit: Anna Hoychuk / Shutterstock