Tests show laptop manufacturers dramatically exaggerate battery life -- but not Apple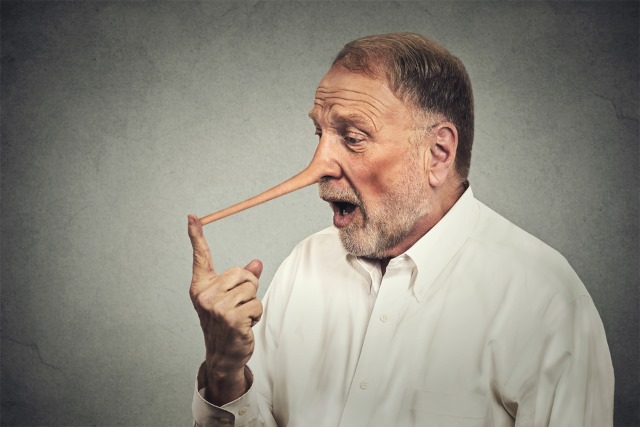 Consumer group Which? has performed tests on laptops that show manufacturers are overstating the battery life consumers can expect from their devices. In some cases, real-world battery life is just half of what manufacturers claim.
Only Apple's MacBook Pro met -- and even exceeded -- battery life claims when put through tests that simulated scenarios users would put laptops through. In all, 67 laptops -- from big names including Acer, Dell and Lenovo -- were put through their paces, and all of the non-Apple devices were found to fall hours short of manufacturers' claims.
The consumer group tested each of the laptops at least three times to determine an average battery life. A variety of tests were performed, including browsing the web continually, and watching movies until the battery died.
Asked to explain the huge discrepancies, Dell says: "It's difficult to give a specific battery life expectation that will directly correlate to all customer usage behaviors because every individual uses their PC differently -- it's similar to how different people driving the same car will get different gas mileage depending on how they drive."
Which? says the results of is laboratory tests were disappointing:
Which? has discovered that the battery life claimed by laptop manufacturers rarely lives up to reality, with our tests finding it often falls drastically short. Which? testing has shown that almost all laptop manufacturers overstate their battery claims. In some cases, the battery life estimates were double what we achieved in our lab testing.
Some highlights from the tests are:
Lenovo Yoga 510
Claimed battery life: 5 hours
Which? tests: 2 hours, 7 minutes
Apple MacBook Pro 13 
Claimed battery life: 10 hours
Which? tests: 12 hours
HP Pavilion 14-al115n
Claimed battery life: 9 hours
Which? tests: 4 hours 25 minutes
Dell Inspiron 15 5000
Claimed battery life: 7 hours
Which? tests: 3 hours 58 minutes
Acer E15
Claimed battery life: 6 hours
Which? tests: 2 hours 56 minutes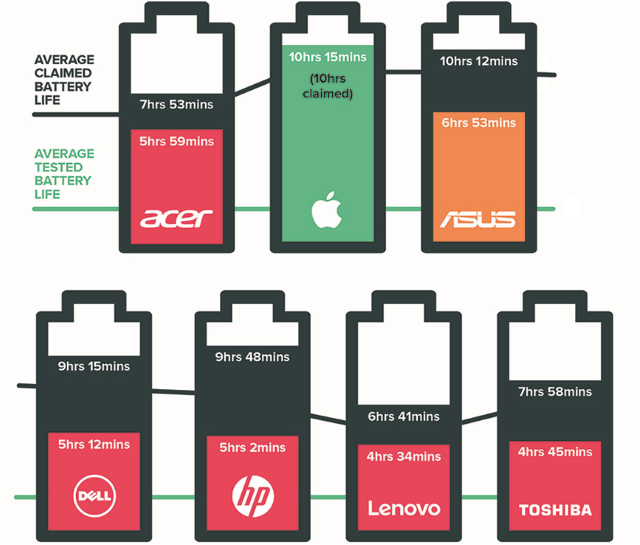 More details can be found over on the Which? website.
Image credit: pathdoc / Shutterstock