Microsoft half-heartedly opens up about privacy, revealing more about the data Windows 10 Creators Update collects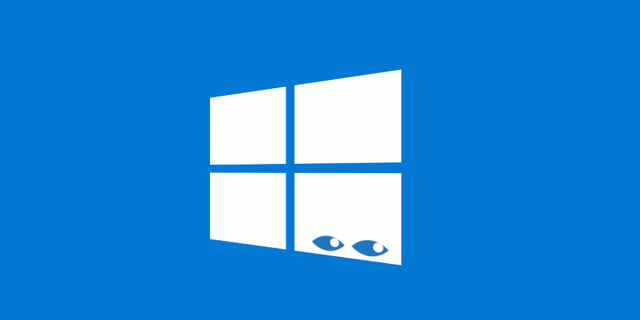 Microsoft has had something of a checkered history when it comes to privacy, particularly with Windows 10. Telemetry concerns have blighted the latest version of the company's operating system for many people, but now it has finally decided to come clean.
Ahead of the release of Windows 10 Creators Update, Microsoft reveals full details of the data it collects about users who opt into providing basic-level telemetry information. The company also provides some details -- but not as much as many would like -- about what is collected when the full level of telemetry is selected. This is Microsoft's attempt to come clean about privacy in Windows 10, but is it too little too late?
Microsoft has long-insisted that the telemetry data it collects serves no purpose beyond improving the overall Windows experience, and none of it is ever personally identifiable, but with Windows 10 there was a particular concern from users that this data collection was going on in the background without the need to opt in. With the release of Windows 10 Creators Update, Microsoft is simplifying telemetry so there are two different levels: Basic and Full, with Basic being the default.
Microsoft's Terry Myerson says "one of our most important improvements in the Creators Update is a set of privacy enhancements that will be mostly behind the scenes." The company goes on to make three statements about the upcoming release:
We are improving in-product information about your privacy. With both short descriptions about each privacy setting and a "Learn More" button, we are committed to making information about your privacy choices easy to access and understand.
We are updating the Microsoft privacy statement to include more information about the privacy enhancements in the Creators Update; as well as share more detail about the data we collect and use to support new features offered in this update. Like previous privacy statement updates, we will make this information available to you in a layered manner online, allowing you to progressively explore more information about your privacy choices with Windows 10. We have also summarized the key changes in Change History for Microsoft Privacy Statement.
We are publishing more information about the data we collect. Our commitment to you is that we only collect data at the Basic level that is necessary to keep your Windows 10 device secure and up to date. For customers who choose the Full level, we use diagnostic data to improve Windows 10 for everyone and deliver more personalized experiences for you where you choose to let us do so. Our hope is this information will help you be more informed about the data we collect and use, enabling you to make informed choices.
If you're expecting helpful information from Microsoft, prepare to be disappointed. While the company says that it has worked "to minimize data collection at the Basic level," the breakdown it provides about just what is collected is in a form that many people will simply find impenetrable. Take a look through the details of what's collected with the Basic setting selected here. The detailed breakdown of what's collected at Basic and Full level is indeed more detailed -- and, to a degree, rather more useful -- but it is, by Microsoft's own admission, only a summary of what's collected.
In an extension to Myerson's blog post, Marisa Rogers has a little more to say about privacy in Windows 10 Creators Update. She points out that in upgrading to Creators Update, everyone will have to review their privacy settings. Your current privacy settings will be respected, she explains, but when performing a clean install of Creators Update, Microsoft's "recommended settings" (i.e. with "relevant ads," location, diagnostic data, and other private data sharing switched on) are enabled by default.
By Rogers' own admission, there's still work to do in relation to Windows 10's privacy:
We are on a journey with you and fully committed to putting you in control and providing the information you need to make informed decisions about your privacy. The Windows 10 Creators Update is a significant step forward, but by no means the end of our journey.

In future updates, we will continue to refine our approach and implement your feedback about data collection and privacy controls. We are committed to helping ensure you have access to even more information and can review and delete data we collect via the Microsoft privacy dashboard. This month, we will bring voice data to this dashboard, so you can review the data we have which improves Cortana's ability to naturally respond to your requests as your personal digital assistant.

We will also share more information about how we will ensure Windows 10 is compliant with the European Union's General Data Protection Regulation and how using Windows 10 and other Microsoft products will help our enterprise customers with compliance in their environments.
The question is, though, are the changes that have been introduced enough to calm the fears that have built up about Windows 10?