Nest reveals Cam IQ, an AI-powered 4K security camera with facial recognition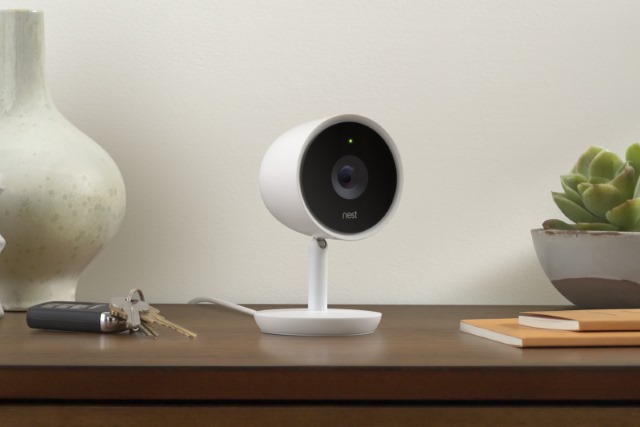 Google-owned Nest has unveiled the latest addition to its range of smart products -- the Nest Cam IQ. The new security camera not only boasts a 4K video sensor, but builds upon the motion detection feature offered by other similar cameras by adding facial recognition.
What this means is that the Nest Cam IQ is able to send out personalized alerts when it detects the presence of a particular person -- such as when your kids arrive home from school -- but it can also send out warnings when an unrecognized person is spotted. There's even Night Vision so it functions as a nighttime security camera.
A 130-degree wide-angle outlook means that the camera is able to pick up all of the action in a room, and you can also opt to be notified when out-of-shot audio is detected. The camera offers a 1080p live feed, but should anything of note be detected, you can ramp up to 4K to enable you to zoom in to see what's going on.
There's a 4K 8MP image sensor over HDR and 12x digital zoom, and the night vision mode is powered by two powerful 940 nm infrared LEDs that don't give away the presence of the camera. Also crammed into the unit are three microphones which Nest says are seven times as powerful as the original Nest Cam.
The company explains what the camera has to offer:
Instead of just showing you what's happening, Nest Cam IQ is smart enough to differentiate between a person and your cat and can alert you accordingly -- with no subscription required. When it detects a person, it can send a person alert to your phone and will automatically zoom in on and track the person in the frame so you can get better information about who they are and what they're doing. And with a Nest Aware subscription, you can even get personalized alerts based on who is in the house (e.g. the name of a family member, the dog sitter or a stranger).
Check out the video to see what all of the fuss is about:
The Nest Cam IQ is available for pre-order in the US right now from www.nest.com -- pricing is $299 for one camera, and $498 for a two-pack. Pre-orders open in UK and the EU later in June with pricing set at €349 or £299.