Prepare to get pissed at Google as autoplaying videos arrive in search results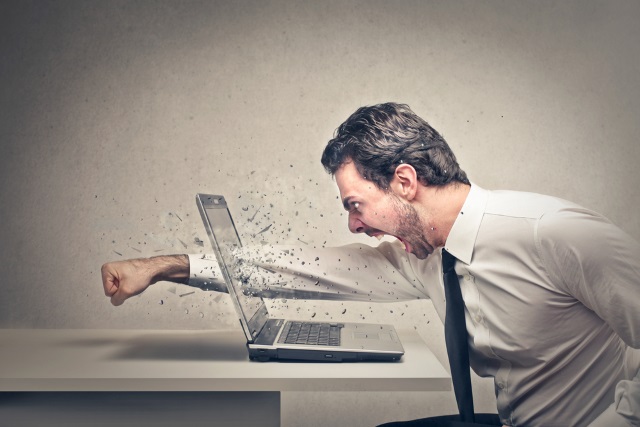 When Twitter and Facebook introduced autoplaying videos, many users were annoyed by their intrusive nature. Subsequent tweaks and the introduction of autoplay settings calmed the mood a little, but now Google has decided to stir things up a bit.
Perform a Google search and you might well find that the results include an autoplaying video -- even for searches that would not necessarily mean you want to see a video. Given the reception autoplaying videos have received elsewhere, this is not likely to go down well with Google users.
First spotted by TheSEMPost, the autoplaying videos appears when you conduct a search which displays a video in the right-hand Knowledge Panel. Unsurprisingly, the feature tends to rear its head when you perform searches relating to movies and television, but you need not conduct an obvious search such as "Justice League trailer" to be hit with the video.
For example, you can conduct a search for "The Lego Ninjago Movie" with a view to finding out who is in it, or when it's released. Instead you're greeted by an autoplaying video. The same goes for the search "Justice League release date." TheSEMPost notes:
The source of the video is also of note. For US queries, the source of the video is from a Googlemovietrailers account (which isn't clear whether it is an actual Google account or not) on YouTube, with this video. But in Canada and the UK, the video used in the knowledge panel is from "Movieclips Trailers" with this video. For the LEGO trailer, yet another source of the trailer was used. So there does seem to be some opportunity to appear in knowledge panels that trigger the autoplay videos, as they do not seem to be "official" sources.
While the feature is active in the UK, Canada and US (at least), not everyone is seeing it. Yet.
On the plus side -- if there is one -- the videos do play without sound until you click on them. At the moment autoplaying video are only showing up in desktop search results; mobile users are let off the hook for now.
It's not clear exactly what Google's plans are here, and the company's statement on the matter is of little help:
We are constantly experimenting with ways to improve the Search experience for our users, but have no plans to announce at this time.
What do you think of this? A mis-step or a helpful feature?
Image credit: Ollyy / Shutterstock