Microsoft launches Windows Bounty Program to weed out Windows 10 bugs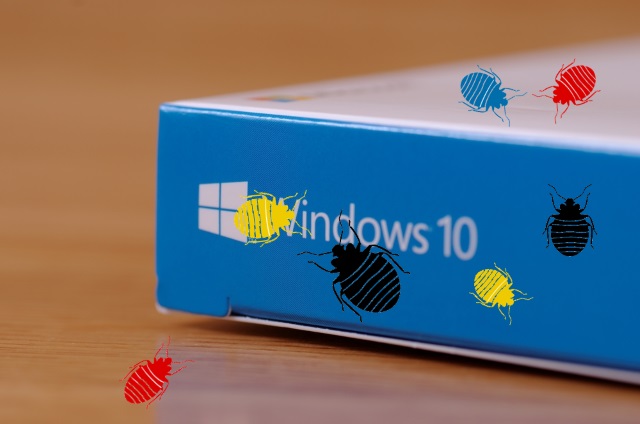 Microsoft is one of many technology companies to run bounty programs giving people the opportunity to earn a bundle of cash for finding bugs and security issues with software. Now the software giant has launched the Windows Bounty Program, offering rewards of up to $250,000.
Of course, the starting point for rewards is much lower -- just $500, but still better than a kick in the teeth. This new bounty program has four key areas of focus in addition to the Windows Insider program: Microsoft Hyper-V, Mitigation bypass and Bounty for defense, Windows Defender Application Guard, and Microsoft Edge.
The aim with the bounty program is to ensure that areas not previously covered by other such programs are mopped up. It not only gives people the chance to cash in, but gives Microsoft access to a potentially huge group of testers.
In a blog post announcing the new bounty program, the Microsoft Security Response Center details the targets it has in mind:
Microsoft also shares the following points about the program:
Any critical or important class remote code execution, elevation of privilege, or design flaws that compromises a customer's privacy and security will receive a bounty
The bounty program is sustained and will continue indefinitely at Microsoft's discretion
Bounty payouts will range from $500 USD to $250,000 USD
If a researcher reports a qualifying vulnerability already found internally by Microsoft, a payment will be made to the first finder at a maximum of 10% of the highest amount they could've received (example: $1,500 for a RCE in Edge, $25,000 for RCE in Hyper-V)
All security bugs are important to us and we request you report all security bugs to [email protected] via Coordinated Vulnerability Disclosure (CVD) policy
For the latest information on new Windows features included in the Insider Previews, please visit the Windows 10 Insider Program Blog
More information is available on the Microsoft Bounty Programs page.
Image credit: g0d4ather and StockSmartStart / Shutterstock