The future of enterprise flash storage [Q&A]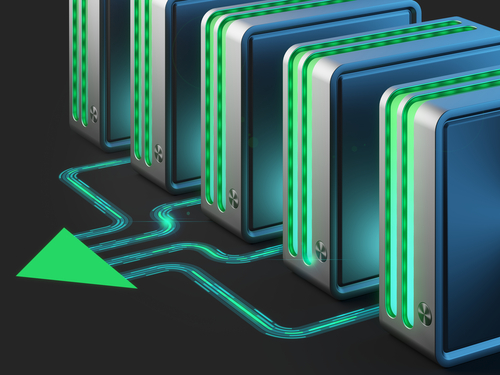 The all-flash storage market is predicted by Gartner to be worth $9 billion by 2020. But while flash offers speed advantages it's also expensive so it seems likely that the foreseeable future will see a mix of storage.
We spoke to Lazarus Vekiarides, CTO and co-founder of ClearSky Data, which offers enterprise storage, backup and DR as a fully managed hybrid cloud service, to find out more about flash storage and how best to exploit it.
BN: Is there really a shortage of flash storage and what does this mean for enterprises?
LV: The data center world has been buzzing about all-flash for years. Fast-forward to today, NAND manufacturers are saying they've pretty much sold out of their production capacity for the rest of the year. (It's no wonder the industry is predicting more than $9 billion in sales in the next three years.) Flash is being used everywhere far beyond the data center. Take a look at your smartphone; there's a good chance flash technology is being used to make your calls, surf the web, etc. With the demand for flash growing exponentially, producers just can't keep up.
IT pros are starting to panic -- but the flash shortage really isn't as bad as they think. If anything, this shortage will teach them how to optimize technology cost-effectively (as flash can get really pricey).
BN: What should every enterprise know about flash storage?
LV: Flash storage is very fast -- but also very expensive. Paying the big bucks doesn't always pay off (contingent upon its use). While densities and prices of antiquated HDD are improving, flash isn't, necessarily. Despite the 'lower' enterprise-class flash prices available today, costs per gigabyte (GB) can range from 10 to 20 times more expensive.
Vendors know flash can be pricey, so to overcome the cost issue, flash vendors are all about incorporating data reduction technologies. However, those come with their own issues. When looking at the bigger picture, deduplication rates don't put a significant dent in the order-of-magnitude cost difference.
BN: What's in store when it comes to the future of flash storage?
LV: According to a recent Gartner report, flash storage is still going to be bringing in a lot of revenue for the foreseeable future. However, because of the 'flash drought' (as coined by Storage Swiss' George Crump) on the horizon, it's important for enterprises to learn how their data center can survive on less flash, while still achieving the same high performance.
BN: Any tips for surviving the 'flash drought?'
LV: Tip number one: Use flash only where you need it. And not just during the 'flash drought.' Move away from the idea of going all-in on flash. Instead, IT teams should come together to collaborate and determine the best ways their storage systems can storage and manage data.
It's also important to adjust data needs accordingly -- but be careful, because scaling and moving data in and out of flash environments can be extremely difficult and time-consuming.
Did I mention to only use flash where you need it?
BN: When is flash really needed and when isn't it?
LV: According to analyst firm Storage Swiss, "Active data typically consumes 10 percent or less of the available capacity in the environment. That means that 90 percent of an organization's data should be on something other than flash, shortage or not." Active data comes from many sources. Mission critical applications: finance, operations, digital media, etc.
BN: How will the future of data storage be influenced by flash or flash-heavy hybrid? How will flash and cloud storage play together?
LV: It seems like everyone's moving off-premises, but latency across long distances will always be a problem. That's why we're seeing more of a relationship between flash and cloud storage, especially. There is a transformation happening to hybrid flash on-premises combined with a variety of different storage architectures in the cloud.
For that other 90 percent of data that shouldn't be on flash, enterprises should consider keeping their hot and warm data at the edge of their applications. A concept growing wildly in popularity, the edge allows enterprises to bring the cloud and on-premises together, so applications can maintain performance, leverage the elasticity and economics of the cloud, and keep costs down.
Photo Credit: klRr / Shutterstock