Plex Live TV and DVR features arrive on Android and Apple TV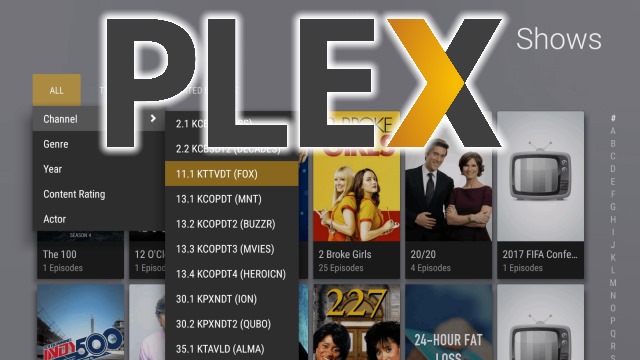 Plex has some good news for cord cutters with Plex Media Server installed and a Plex Pass. The Plex Live TV and DVR features are now out of beta!
Live TV does very much of what you would expect, allowing live TV broadcasts to be streamed from a TV tuner to Plex. Plex DVR also lets you record shows, and time shifting has also been added so you can pause and rewind live broadcasts.
Live TV is now available to Apple TV owners, while Android users are treated to Live TV and Plex DVR. Plex says that this means 2 billion devices are now able to take advantage of the features. Support for Roku, Fire TV and smart TVs is also on the cards, but Plex gives no hint as to how far off this might be.
Announcing the availability of the features, Plex says:
We're thrilled to bring Live TV to Apple TV and Live TV and DVR support to Android mobile, joining iOS, Android TV, and our lovely Plex Web app (DVR only). Not that we're counting, but that makes over 2 billion devices more worldwide you can enjoy this with -- join our community of (dare we say: smart and good-looking) cord-cutters and take Plex DVR and Live TV for a spin!

With all the hard work we've put into what we believe is clearly the best DVR on the planet, we're ready to take the training wheels off and call this officially out of beta. There's lots more great stuff in the pipeline too, don't worry!
You'll need to check whether you have a supported TV tuner and then check for updates to the app.