Brand influence of Snapchat declines while Instagram increases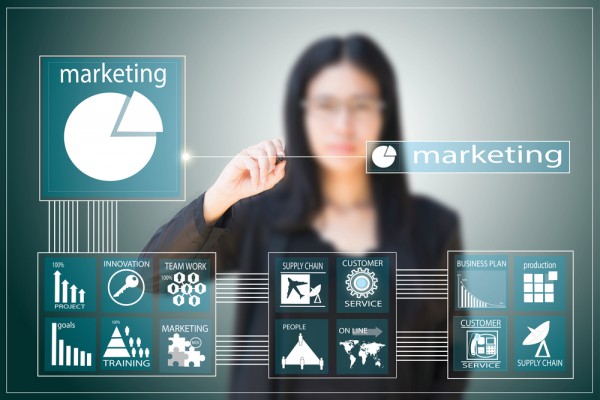 Marketers are keen to take advantage of the latest social channels to boost their profiles, but it can be a bit of a lottery for brands to know which have the most influence on customers.
A new study by marketing platform Snaplytics has analyzed over 800 influencers in depth over the last quarter, to identify how many updates contain brand mentions, which brands are being mentioned and who mentions them on what platform.
It finds that Snapchat has been going down in terms of influencer activity, while Instagram Stories is gaining more traction, especially among larger brands. There is a large group of smaller brands utilizing influencers on both platforms, but the share of small brands on Snapchat is almost eight percent larger than on Instagram.
It also shows that the way brands gain followers on Snapchat is changing. Previously 'added by username' was the predominant way for users to find brands on Snapchat, but in the second quarter of this year more than half of the new followers added through Deeplink and only 26 percent through username.
The results show 54.8 percent of followers will open brands' stories and 91 percent of those opening the stories will watch in full. On average brands post nine snaps in a row of 90 seconds 3.25 times a week. Over the last four quarters the completion rate -- the number of people viewing a full story -- has increased to 91 percent. This varies by industry though with food and beverage stories the best, achieving 95 percent completion, and non-governmental organizations the worst on only 87 percent.
The type of media posted matters too, with images being preferred for luxury goods and food brand stories but video being the preferred medium for entertainment and travel.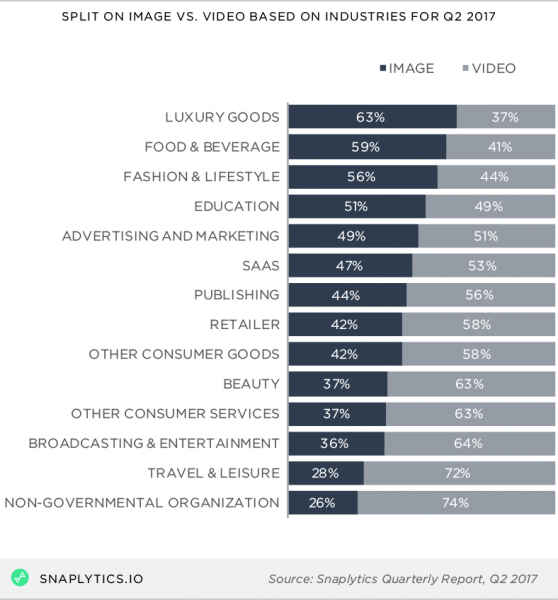 "There is a lot of debate about Snapchat vs. Instagram Stories. I do believe the data shows there is room for both, and each has something unique to offer to their users – Instagram for scale, Snapchat for intimacy -- both with excellent ROI," says Thomas Cilius, CEO and co-founder of Snaplytics.
You can find out more about the findings on the Snaplytics site.
Image Credit: Kidsana Maimeetook / Shutterstock