Facebook expands Marketplace across Europe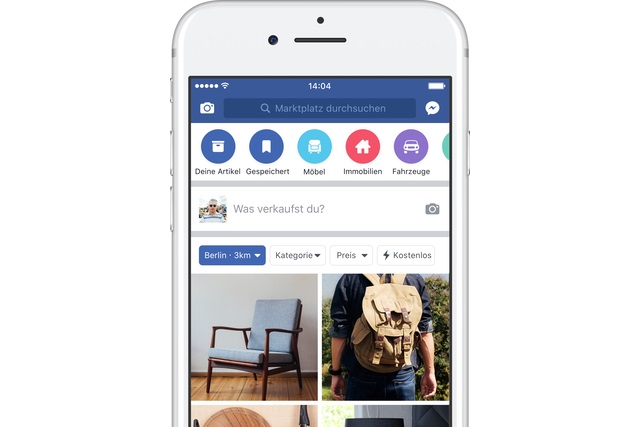 Looking to compete with the likes of eBay and Craigslist, Facebook's Marketplace serves as a place for people to go to buy and sell locally. Following on from success in the US, UK, Australia and other countries, the social network is expanding the exchange further into Europe.
In total, Facebook's Marketplace is spreading to 17 European countries, meaning that it is now available in a total of 24 countries.
The expansion means that people living in Austria, Belgium, the Czech Republic, Denmark, Finland, France, Germany, Hungary, Ireland, Italy, Luxembourg, Netherlands, Norway, Portugal, Spain, Sweden and Switzerland now have access to Marketplace. Facebook says it is "giving more people a single destination on Facebook to discover, buy and sell goods in their local communities."
The company goes on to say:
Marketplace has already expanded to six countries (Australia, Canada, Chile, Mexico, New Zealand and the UK). Whether you're a new parent looking for baby clothes or a collector looking for a rare find, you can feel good about buying and selling on Marketplace because it's easy to view the public profiles of buyers and sellers, your mutual friends, and how long they've been on Facebook.
The fee-free selling that Marketplace offers has proved popular since it launched last year. Facebook says that in the US, more than 18 million items were posted for sale in May.